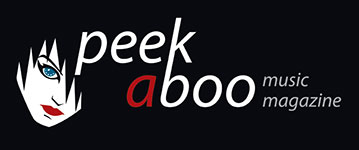 like this movie review
---
J.T. PETTY
Hellbenders 3D
Movie
Horror
[40/100]

A-Film
22/09/2014, Didier BECU
---
Have you ever heard about the Augustine Interfaith Order of Hellbound Saints? In case you don't belong to the fan base from J.T. Petty, then changes are rather small as this group of unusual priests were featured in the comic that's created by this American underground artist. These clerics are free to do what they want: they may take as many drugs as they want, they're allowed to drink and even can afford it to have sex with women! The church needs such priests. When someone sees a demon, then those priests are called: by committing suicide they take the devil back to hell. The problem is that the new Pope forbids this.
Petty thought this subject was interesting enough to make a whole film about it, even in 3D. Some describe this horror flick as a mixture between The Hangover and The Exorcist, but that's not completely the truth, at contrary! OK, the movie deals about drunks who exorcise the devil, but that's where the comparison stops! The problem from Hellbenders 3D is that it's just a movie that isn't funny enough to be considered as a comedy and not thrilling enough for being categorized as horror. A priest who's on the booze is indeed a nice gimmick, but not smart enough to keep the attention for 80 minutes going. The effects are too cheap, even too ugly and the 3D-technique is just used for the sake of it.
Fans from inferior pulp that never will become cult (do such fans exist?) can give it a try, others better spend their time on something else.
Hellbenders 3D is out on DVD and Blu-ray on A-Film.
Didier BECU
22/09/2014
---
Heb je ooit al van de Augustine Interfaith Order of Hellbound Saints gehoord? Indien je niet tot de J.T. Petty-fanbasis behoort is de kans eerder klein, want deze groep priesters vormen het onderwerp uit het stripverhaal van deze Amerikaanse undergroundartiest. Het zijn zielzorgers die zich aan alles mogen zondigen: ze mogen naar hartenlust drugs snuiven, massa's bakken bier naar binnen loodsen en zelfs achter de vrouwtjes jagen. De kerk heeft namelijk geestelijken nodig die tegen een stootje kunnen. Wanneer er ergens een demon wordt opgemerkt, dan hebben deze individuen immers de taak om zelfmoord te plegen om zo de duivel mee naar de hel te sleuren.
Een onderwerp dat interessant genoeg is om er ook een langspeelfilm van in 3D te maken, moet Petty hebben gedacht. De film wordt gemakshalve omschreven als The Hangover meets The Exorcist, maar dat is promopraat die veel te hoog is gegrepen. Het gaat wel om zatlappen die duivels uitdrijven, maar dat zijn eigenlijk de enige raakpunten. Het probleem van Hellbenders 3D is gewoon dat de film noch mossel noch vis is. Net niet grappig genoeg om een komedie te zijn, en net niet voldoende huiverachtig om als een horrorfilm door het leven te kunnen gaan. Een priester die aan de drank zit is misschien wel een leuke gimmick, alleen hou je daarmee geen 80 minuten de aandacht van de kijker gaande. De schrikeffecten zijn bijzonder goedkoop en lelijk, en zelfs de 3D-effecten liggen er zo vingerdik op dat het al gauw gaat vervelen.
Liefhebbers van ondermaatse pulp dat nooit geen cult zal worden (bestaat er wel zo'n doelgroep?) kunnen het eens uitproberen, de rest spendeert zijn tijd maar beter aan iets anders.
Hellbenders 3D is uit op dvd en Blu-ray via A-Film
Didier BECU
22/09/2014
---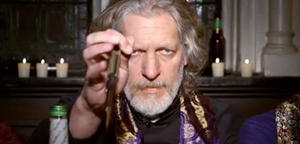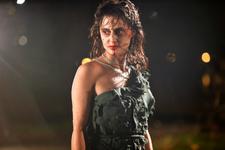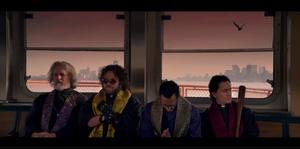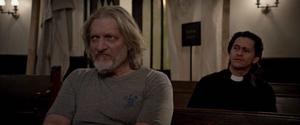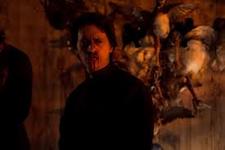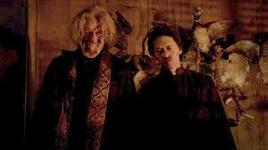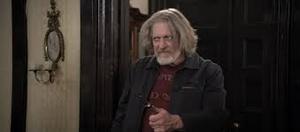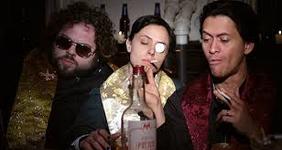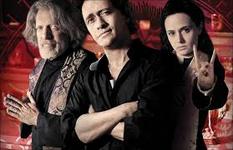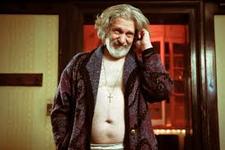 ---