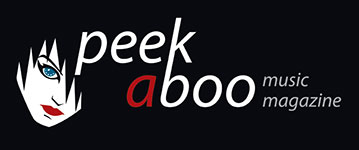 like this cult movies review
---
JACK SMIGHT
Frankenstein, The True Story
Movie
•
Cult movies
[60/100]

Second Sight
26/02/2014, Didier BECU
---
I guess there must be on the net some list available in where you can find all the film versions that are made from the novel by Mary Shelley that has been written in 1818. The first version has been made in 1931 by James Whale. Frankenstein, The True Story is directed in 1973 and was originally made for television.


Young Victor Frankenstein (Leonard Whiting) looses his brother. During the funeral he tells his sister Elizabeth Fanshawe (Clarissa Kaye-Mason) that he wouldn't mind being Satan's pupil if that would turn his brother back alive. And these words become reality when Victor goes to London to study meds. He meets there the bizarre Henry Clerval (David McCallum) who shows him how an amputated arm lives again. Frankenstein is fascinated and wants to try this trick on a whole body. This opportunity comes when a group of miners are killed. Out of their limbs Frankenstein builds the ideal man, only a pity that the new born has the brain of a peasant. And then an other "chance" arises when Clerval gets a cardiac arrest, by this Frankenstein has the perfect brains.


This reads all good, but cinematographicwise this movie is more like a dull costume film, mixed with the gothic style of some old Hammer-movies. The Shakespearian acting is decent, but in a way boring too. The worst thing is the monster as Michael Sarrazin is just too handsome to perform a monster. The best part is played by James Mason as Dr Polidori, a character that's been taken from the Hammer-classic Bride Of Frankenstein. By the way, Dr Polidori was in real life one of the producers from Shelley who wrote in 1819 the first vampire story: The Vampyre.


There are sure some better versions from Shelley's story to be found, the underrated one by Kenneth Branagh for instance.


For those who wants to give it a try though, Frankenstein, The True Story is out on DVD on Second Sight.
Didier BECU
26/02/2014
---
Op het internet zal er wellicht één of ander lijstje bestaan waar je kan zien hoeveel keer het verhaal van Mary Shelley al is verfilmd, zelf ben ik in ieder geval (net zoals ieder normaal mens) reeds lang de tel kwijt. Het verhaal van de krankzinnige geleerde die dankzij de voorlopers van de zonnepanelen de doden opnieuw tot leven kan wekken is natuurlijk een droomscenario. Het was James Whale die in 1931 voor het eerst het in 1818 geschreven verhaal zou verfilmen. Deze versie stamt uit 1973 en werd in opdracht van Universal voor de televisie gemaakt. Het ging om twee delen van elk anderhalf uur die later door de bloei van de videomarkt gewoon op één tape werden gegooid.


De jonge Victor Frankenstein (Leonard Whiting) verliest op tragische wijze zijn broer. Tijdens de begrafenis vertelt hij zijn zus Elizabeth Fanshawe (Clarissa Kaye-Mason) dat hij bereid is om Satans leerling te worden indien hij daardoor zijn broer opnieuw tot leven kan wekken. Onnozele woorden die later waarheid worden wanneer Victor naar Londen trekt om er medicijnen te studeren. In de Britse hoofdstad komt hij in contact met de bizarre Henry Clerval (David McCallum). De jonge student ziet hoe de arts een door hem geamputeerde arm opnieuw leven kan inblazen. Frankenstein is volop in de wolken over deze macabere kunsten en wil dat best eens op een volledig lichaam uitproberen. Die kans krijgt hij wanneer een groep jonge mijnwerkers omkomen. Met de ledematen van de lijken bouwt Frankenstein de ideale man, wel vindt hij het jammer dat hij hem het brein van een boer moet geven. Maar dan gebeurt het onverwachte: Clerval sterft aan een beroerte waardoor Frankenstein meteen de gedroomde hersenen heeft.


Cinematografisch stelt deze versie amper iets voor omdat deze film het midden houdt tussen een saaie familiefilm en de gotische stijl van de Hammer-studio's. Ook horrorliefhebbers zullen zich wat verweesd voelen, want deze drie uur durende film is, op een levende arm na, zeer braaf. De makers konden wel rekenen op een voor die tijd indrukwekkende cast toch raakt Frankenstein, The True Story niet verder dan een kostuumdrama zonder pit. De shakespeariaanse vertolkingen zijn misschien wel degelijk, ook rotvervelend. Het ergste is het met het monster gesteld, want Michael Sarrazin die de levende dode speelt is gewoon een veel te mooie jongen voor dat soort rol. De enige acteur die boven de middelmaat uitstijgt is oude rot James Mason. Zijn rol van Dr Polidori die Frankensteins plannen wilde stelen kwam trouwens niet in het verhaal van Mary Shelley voor, maar is een personage uit de Hammer-film Bride Of Frankenstein. En als je het allemaal wil weten: Dr Polidori heeft echt geleefd. Hij was een kennis van Shelley en schreef met The Vampyre in 1819 het allereerste vampierverhaal ooit.


Er bestaan heel wat betere films over Frankenstein, bijv. de ondergewaardeerde versie van Kenneth Branagh. Een titel als Frankenstein, The True Story doet de horrorfan misschien wel watertanden, toch is deze veel te lange televisiefilm niet meer dan een ordinair kostuumdrama.
Didier BECU
26/02/2014
---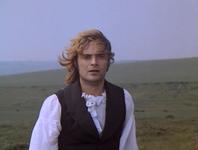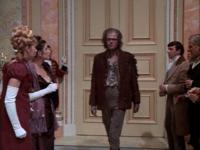 ---