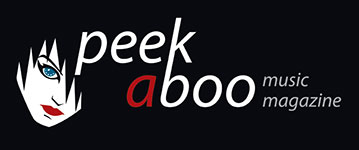 like this cd review
---
JACKY MEURISSE (SIGNAL AOUT 42)
Ten Things That Changed My Life
Music
•
CD
16/12/2015, Didier BECU
---
Signal Aout 42 is one of the most important Belgian EBM acts. Well, according to us! Founder Jacky Meurisse has a different opinion. To him, Signal Aout 42 is new wave. When we asked him which ten records changed his life, Jacky warned us that this would not be a typical list. For example, you won't find Nitzer Ebb in it, simply because he discovered that band seven years ago! It makes no sense to hold on to the past, says Jacky, as today you also have good bands like Editors of Torul. Because we kept insisting, Jacky gave us a list. it is useless to comment on his choices, as according to Jacky the albums speak for themselves! And it's not a regular top ten either, as the order of the list simply depends on the mood.
1. NEW ORDER – Movement
2. FAD GAGDET – Under The Flag
3. FAD GADGET – Fireside Favourites
4. KILLING JOKE – What's This For...!
5. GANG OF FOUR – Solid Gold
6. HUMAN LEAGUE - Reproduction
7. HUMAN LEAGUE – Travelogue
8. FAD GADGET - Incontinent
9. JOHN FOXX – Metamatic
10. VISAGE – Visage
Didier BECU
16/12/2015
---
Signal Aout 42 is zonder twijfel één van de belangrijkste Belgische EBM-acts. Nou ja, wij zeggen dat! Oprichter Jacky Meurisse heeft daar een heel andere mening over. Voor hem is Signal Aout 42 gewoon new wave. Toen we hem vroegen welke tien platen hem het meest hadden beïnvloed, verwittigde Jacky ons dat het geen typisch lijstje zou worden. Geen Nitzer Ebb of zo, want deze band ontdekte hij pas zeven jaar geleden! Het heeft geen zin om vast te houden aan het verleden, aldus Jacky, want vandaag heb je ook goede bands zoals Editors of Torul. Omdat wij bleven aandringen, gaf Jacky ons toch een lijstje. Commentaar is volgens Jacky niet nodig, de titels spreken voor zich! Ook de volgorde speelt geen rol, dat hangt namelijk van het humeur af!
1. NEW ORDER – Movement
2. FAD GAGDET – Under The Flag
3. FAD GADGET – Fireside Favourites
4. KILLING JOKE – What's This For...!
5. GANG OF FOUR – Solid Gold
6. HUMAN LEAGUE - Reproduction
7. HUMAN LEAGUE – Travelogue
8. FAD GADGET - Incontinent
9. JOHN FOXX – Metamatic
10. VISAGE – Visage
Didier BECU
16/12/2015
---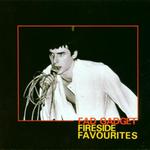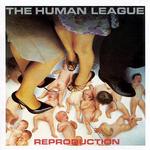 ---