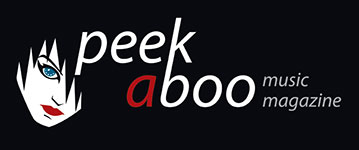 like this cinema review
---
JACO VAN DORMAEL
Le Tout Nouveau Testament
Movie
•
Cinema
[81/100]

Belga Films
01/09/2015, Didier BECU
---
Anyone who is watching lots of movies, will eventually learn a lot. In the latest Jaco Van Dormael movie you'll notice that God actually lives in Brussels. He is not an old man with a long white beard, but he looks more like a drunk construction worker, cursing the whole day and performed by Benoit Poelvoorde. God controls the world by a very old computer and although it seems like he's an amateur, he nevertheless knows very well what he's doing. God does not live in a majestic palace, but in a ramshackle cottage. He is married to a woman (Yolande Moreau), who apparently only has to clean the house and control their daughter Ea (Pili Groyne). That does not work too well, because one evening the child decides to sabotage the plans of her father. Ea sends a text message to every human being in which the day of his death is revealed. Ea's intervention makes God redundant, because people live like crazy now without any moral values, after all they exactly know when God will stop their life!
Jaco Van Dormael is without doubt one of the best Belgian filmmakers ever, but he made it quite difficult for himself because of his very special approach. After the acclaimed films Toto The Hero and Le Huitieme Jour, the Belgian filmmaker began his Hollywood story, which actually ended quite bad. Mr. Nobody was honored, but this expensive project, that took six years to make, was a gigantic flop. His latest film Le Tout Nouveau Testament (insiders just call it TNT) is actually a return to his roots. Just like in his masterpiece Toto The Hero, we see the world through the eyes of a child, one that is entirely different of that of an adult. A child still believes in the beauty of innocence, while an adult responds rather cranky (even if it is about God).
It's not that easy to stick a label on this film. It surely is a surreal comedy, but because you get the feeling that you are laughing with yourself, it might be more like a tragicomedy. Van Dormael has a real star cast: Johan Heldenbergh, François Damiens, Johan Leysen and even Catherine Deneuve who falls in love with a gorilla! The result is more than perfect, and Le Tout Nouveau Testament is Van Dormael at his best, and that still means something in 2015. Do also note the superb soundtrack that is composed by An Pierlé.
Didier BECU
01/09/2015
---
Wie veel naar films kijkt, komt uiteindelijk alles te weten. Zo leer je in de nieuwste van Jaco Van Dormael dat God in Brussel woont. Het is geen oude man met een baard waarover je kan struikelen, maar hij ziet er eerder als een dronken bouwvakker uit die de hele dag loopt te vloeken en hij wordt vertolkt door Benoit Poelvoorde. De wereld wordt door hem gecontroleerd via een stokoude computer. Alhoewel God wat op een amateur lijkt, heeft hij desalniettemin de touwtjes stevig in handen. God woont ook niet in een majestueus paleis, maar in een krakkemikkig arbeidershuisje. Hij is getrouwd met een vrouw (Yolande Moreau) die blijkbaar alleen maar de functie heeft om het huis te poetsen en er vooral voor te zorgen dat zijn dochter Ea (Pili Groyne) niet in de weg loopt. Dat lukt niet al te best, want op een avond besluit het kind na een stevig pak rammel om de plannen van haar vader in de war te sturen. Ea zorgt er namelijk voor dat ieder mens via een sms precies weet hoeveel tijd hij nog te leven heeft. Door deze ingreep heeft Ea God overbodig gemaakt, want de mensen leven erop los zonder enige morele waarde, ze weten immers toch wanneer hij hun komt halen.
Jaco Van Dormael is wel zonder twijfel één van de beste Belgische cineasten, maar door zijn zeer eigenzinnige aanpak, heeft hij het zichzelf tamelijk moeilijk gemaakt. Na de bejubelde films Toto Le Héros en Le Huitième Jour, begon de Belg aan zijn Hollywoodverhaal dat op een sisser eindigde. Mr. Nobody werd wel gelauwerd, maar het peperdure project waaraan zes jaar was gewerkt, werd een gigantische flop. Zijn nieuwste film Le Tout Nouveau Testament (door insiders gewoon tot TNT omgedoopt) is eigenlijk een terugkeer naar zijn roots. Net zoals in zijn meesterwerk Toto Le Héros bekijken we de wereld door de ogen van een kind, een beeld dat niet helemaal strookt met dat van een volwassene. Een kind gelooft nog in de schoonheid van de onschuld, terwijl een volwassene eerder chagrijnig reageert (ook al gaat het om God).
Het is helemaal niet zo simpel om een etiket op deze film te plakken. Het is sowieso een surrealistische komedie, maar doordat je het gevoel krijgt dat je met jezelf als mens zit te lachen, is het misschien eerder een tragikomedie. Van Dormael kon een heleboel sterren strikken om aan deze film mee te werken: Johan Heldenbergh, François Damiens, Johan Leysen en zelfs Catherine Deneuve (die verliefd wordt op een gorilla!) waren bereid om met het enfant terrible van de Belgische cinema in zee te gaan. Het loont, want Le Tout Nouveau Testament is op en top Van Dormael, en dat betekent in 2015 nog altijd iets. Let trouwens ook op de knappe soundtrack die door An Pierlé is gecomponeerd.
Didier BECU
01/09/2015
---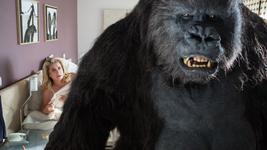 ---