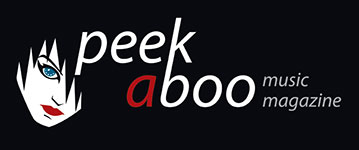 like this movie review
---
JACOB VAUGHAN
Bad Milo!
Movie
Horror
[66/100]

SONY SPHE
27/03/2014, Didier BECU
---
Outside America almost no one has ever heard from Bad Milo!, but in a way you can describe this movie as the one with the worst taste at this moment. Be aware from what you're going to read now, as the least you can say from it, is that it's strange!


"You got a little trooper in your pooper", these are the frightening words that are told by Doctor Yeager (Toby Huss) when he diagnoses his patient Ken (Marino). Ken is always overstressed and it seems that his body is becoming the victim of this. There's even more as Ken is carrying an anal demon inside his butt. When it's all getting too much, Ken poops out the demon. Before you start thinking the opposite, we haven't made up this. This script comes out the imagination from Jacob Vaughan who already made the quite funny Jeff, Who Lives at Home. In all honesty you can say that from Bad Milo! as well if you can switch off your brains because the monster seems to be a giant turd that looks like a fat ET (yes, indeed!). And to make the picture complete: the turd kills everyone who laughs with Ken.


A demon turd that bites? Yes and to top it all: this parody on the B-movie is funny. At least for an hour because at the end this nonsense starts to work on your nerves. It's obvious that Vaughan picks up the idea from B-movie fans who state that the worse the movie gets, the better it gets. At least some think so….


If this movie will be considered as cult within 20 years remains a big question. Apart from that, we can say this movie is worth 80 minutes of your life. Well, at least if you only expect a movie only to be entertaining. If in your opinion cinema has to make your life richer then you better avoid this one.


Bad Milo! is now out on Sony Pictures on DVD.
Didier BECU
27/03/2014
---
Bad Milo! is in onze contreien nauwelijks bekend, toch zou je deze prent moeiteloos als de meest foute film van dit moment kunnen omschrijven. Zet je dus schrap en val vooral niet van je stoel als je het verhaaltje leest.


"You got a little trooper in your pooper" dat zijn de schrikwekkende woorden die dokter Yeager (Toby Huss) aan zijn patiënt Ken (Marino) heeft te vertellen. Ken is een onverbeterlijk stresskonijn en alle onheil is in zijn darmen geslagen. Meer zelfs, hij is de drager van een anaal demon. Op een bepaald moment wordt het hem allemaal te veel en floept het monster uit zijn kont. Neen, wij hebben niet één woord hiervan zelf verzonnen. Al deze grappige onzin vloeit voort uit de pen van Jacob Vaughan die drie jaar geleden verantwoordelijk was voor de heerlijke komedie Jeff, Who Lives at Home. Mits wat goede wil kun je ook met Bad Milo! ook schaterlachen. De reuzendrol is immers allesbehalve onschuldig, iedereen die Ken het leven lastig maakt wordt namelijk op bloederige wijze vermoord.


Een drol als demon die bovendien nog kan bijten ook? Tja, inderdaad en bovendien is deze parodie op de B-film nog leuk ook. Ten minste, voor een uurtje toch, want op het einde begint deze onzin wat te vervelen. Het monstertje (of zo u wil) lijkt op een moddervette ET en is op zijn zachtst uitgedrukt hilarisch. Het is overduidelijk dat Vaughan wil profiteren van het populaire idee dat door de B-filmboom werd gevoed: hoe slechter, hoe beter.


Of deze film binnen 20 jaar op het programma van De Nacht Van De Wansmaak zal prijken blijft nog afwachten, toch is deze prent 80 minuten van je leven waard. Ten minste als de enige voorwaarde die je bij een film stelt die van amusement is. Als je ervan uitgaat dat cinema je leven moet verrijken dan weet je dat je deze film absoluut moet mijden!


Bad Milo! is nu uitgebracht op Sony Pictures, in de Benelux alleen op dvd.
Didier BECU
27/03/2014
---
---