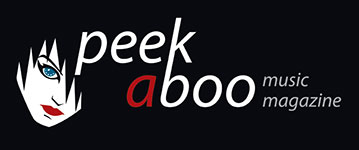 like this movie classics review
---
JACQUES TATI
Les vacances de M.Hulot
Movie
•
Movie classics
[95/100]

LumiŤre
26/03/2014, Didier BECU
---
Some days ago we introduced with Jour De Fête the start of our Tati-special (of course because of the release of the DVD- and Blu-raybox on Lumière). The logic sequel is of course Les Vacances de monsieur Hulot from 1953. Not only was this movie a milestone for cinema in general (some say it was the prequel of the nouvelle vague), but also for Tati's career.


There are of course the magnificent cinematographic merits, but Tati also introduced in here his world famous Mr. Hulot-type. While Chaplin would be the eternal tramp, Tati turned himself into a lonely middle class man who evokes both pity and disgust. With his trenchcoat, pipe, too short trousers and weird hat Hulot tries to conquer a place in the high society, but no one accepts him. Not only because he acts like a nerd, but also because he understands nothing about the world that is surrounding him. It would become of one Tati's most beloved themes and that's probably why from 1953 on the genius and Mr. Hulot would be eternal friends.
There's absolutely no point in seeking a story in Les Vacances de monsieur Hulot, simply because there isn't one. The viewer has to use his eye in all scenes as a Tati-movie feels like an acceptable form of voyeurism. Imagine yourself sitting on a terrace while you're peeking at the others and their stupidities: that's how a Tati-movie feels like! Apart from the critic eye on modern's society, the director also uses a lot of slapstick. It's clear that in Saint-Marc-sur-Mer (the village in where these days you can find the Tati-statue) Hulot doesn't fit in the place. He tries hard to join the club, but he's not welcome.

Les Vacances de monsieur Hulot is a cinematographic orgasm, not in the least because of the excellent black and white photography, but also because of the terrific jazzy score from Alain Roman. The movie is not only a visual spectacle, you never get bored of it or just what you expect from a masterpiece. Besides, the more you look at it, the more you discover! Five years later Tati would work for the very first time with colours in Mon Oncle. Another winner as the director received an Oscar for Best Foreign Picture with that. That's a story we will reveal in a couple of days....
Didier BECU
26/03/2014
---
Een paar dagen geleden gaven we met Jour De Fête het startschot van onze Tati-special (en dit natuurlijk naar aanleiding van de onlangs verschenen dvd- en Blu-raybox op Lumière). Natuurlijk is Les Vacances de monsieur Hulot uit 1953 daarvan het logische vervolg. De film was niet alleen baanbrekend voor de cinema (sommige critici zagen deze prent immers als de voorloper van de nouvelle vague), maar ook voor Tati's carrière.


Dat heeft niet alleen met het verbluffende cinematografische karakter van deze satire (want dat is het!) te maken, ook het Hulot-typetje doet daarbij zijn gekende duit in het zakje. Ging zijn Amerikaanse tegenpool Chaplin eeuwig als vagebond de filmgeschiedenis in, zou Tati een burgermannetje worden dat zowel onze walging of medelijden opwekt. Met zijn onafscheidelijke regenjas, pijpje, te korte broek en vreemd hoedje probeert Hulot zijn plaatsje tussen de betere burgers te veroveren, maar niemand aanvaardt hem. Dat komt niet alleen doordat hij als onbeholpen slungel voor de nodige tumult zorgt, ook omdat deze eenzaat niets van de wereld rondom hem begrijpt. De mens die de moderne technologie niet snapt bleef (net zoals in zijn debuut) één van de hoofdthema's van dit genie en het is wellicht ook wegens deze reden waarom vanaf 1953 Jacques Tati en Mr. Hulot zo'n onafscheidelijke vrienden werden.


Wat je vooral niet moet doen is in Les Vacances de monsieur Hulot een verhaal zoeken, want dat is er niet. Wel moet je als kijker je ogen de kost geven naar alles wat er gebeurt. Noem het een aanvaardbare vorm van voyeurisme of wat dan ook, maar een Tati-film geeft je net hetzelfde gevoel alsof je op een terrasje zit en je medemens (en diens stommiteiten) bekijkt. Naast kritiek op de huidige maatschappij gooit Tati er ook geregeld wat slapstick in. Een mooi voorbeeldje daarvan is de scène waarin zijn kano dichtklapt, dat trouwens in de jaren 60 schaamteloos (of is het een eerbetoon?) door Louis De Funès in Le Petit Baigneur werd nagespeeld.


In het kuststadje Saint-Marc-sur-Mer (waar nu trouwens een Tati-standbeeld staat) valt het overduidelijk op dat Hulot de vreemde eend in de bijt is. De arme drommel wil wel bij het selecte clubje horen, maar je voelt dat hij niet welkom is.


Les Vacances de monsieur Hulot is tevens een cinematografisch orgasme, niet in het minst door de voortreffelijke zwart-witfotografie en de onvergetelijke jazzy score van Alain Roman. De film is niet alleen een visueel spektakel, je raakt hem ook nooit beu en net zoals dat bij een echt meesterwerk het geval is, ontdek je keer op keer details die je voorheen niet zag. Een onverwoestbaar filmmonument dat vijf jaar later zou worden voortgezet met Mon Oncle: Tati's eerste goochelkunsten met kleuren waarmee hij de Oscar voor Beste Buitenlandse Film won. Het verhaal daarvan lees je binnen een paar dagen...
Didier BECU
26/03/2014
---
---