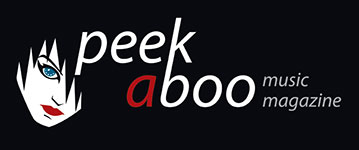 like this movie classics review
---
JACQUES TATI
Playtime
Movie
•
Movie classics
Comedy
•
Parody
[96/100]

LumiŤre
12/05/2014, Didier BECU
---
I guess it's a coincidence but during the same afternoon I watched both Koyaanisqatsi by Godfrey Reggio and Playtime by Jacques Tati. The subject is the same: mankind destroying his own planet. In the case of Koyaanisqatsi, it was already too late, while Tati made a warning or who knows an unavoidable forecast. The French filmmaker warned in his previous movie (Mon Oncle) that mankind would be victim of his own inventions. In his next one Playtime, Tati goes further. In one of his interviews the director claims that he loves all his movies (otherwise he wouldn't have made them), but everyone knows that Playtime is his masterpiece. A film that according to many critics everyone has to see at least once in their life. Or better: several times as there are so many details that no one will be able to see them all in a first viewing.


The film is now a milestone in film history, but for the creator it was a huge disaster. Playtime was the most expensive film ever made in French film history, but also the greatest flop. The movie cost 260 million French Francs, the filming lasted 19 months, 40.000 figurants were hired, everything was made with the very expensive 70mm-camera's and to top it all: Tati built a whole city on a hill near Paris (Joinville-le-Pont). The consequences afterwards were immense, as Tati was bankrupt.


Tativille was built at the same moment as Paris constructed La Défense. If you know nothing about the movie, you'd even swear that it was directed in the ultra modern office area from Paris. In this movie the huge skyscrapers and modern invention are playing the leading role. We notice Mr. Hulot (Tati), but he's just like the rest of the cast: an insignificant figurant. That's more than just some detail as Tati pointed out that mankind has become slave of its own genius. And the end, we witness people driving in circles with their cars. Is this a sign? Does Tati mean that there's no escape in the carrousel of life?


Cinematographic wise you can discover the perfectionist that Tati is. He has spend lots of time on every shot and you can also see his wish to make everything symmetric, something you can only notice these days in movies by Wes Anderson. In an interview that is included as extra, Tati reveals that he can understand it when a viewer leaves the theatre after 30 minutes. We'd stay if we were you, a genius is at work!

Playtime is one of the movies that you can find in the box that is available on Lumière, both on DVD and Blu-ray.

Didier BECU
12/05/2014
---
Het is wellicht puur toeval, maar op een middag zag ik zowel Koyaanisqatsi van Godfrey Reggio als Playtime van Jacques Tati. Het onderwerp is eigenlijk hetzelfde nl. hoe de mens erin is geslaagd om moeder aarde om zeep te halen. Het enige verschil is evenwel dat het in de jaren 80 bij Koyaanisqatsi al lang te laat was, terwijl het bij Tati nog om een waarschuwing (of een niet te voorkomen voorspelling) ging. In zijn vorig meesterwerk (Mon Oncle) waarschuwde de Franse cineast de kijker al op een speelse manier dat de mens slachtoffer van zijn eigen uitvindingen zou worden, maar in Playtime gaat Tati nog een stap verder. Ook al beweert Tati dat hij van al zijn films even veel houdt (anders zou hij ze niet hebben gemaakt), weet iedereen dat Playtime zijn kers op de taart is geworden. Tati ging evenwel plat op zijn bek, ofschoon de film vandaag in de boeken genoteerd staat als een onovertroffen meesterwerk die iedere cinefiel op zijn minst één keer zou moeten hebben gezien. Nou ja, eigenlijk moet dat zijn: hoe meer je hem ziet des te beter. Er zitten zo veel details in de prent dat het gewoon onmogelijk is om die allemaal in één keer te ontdekken.


Kosten noch moeite werden gespaard. Playtime werd de allerduurste prent in de Franse filmgeschiedenis, maar jammer genoeg ook de allergrootste flop. Het kostenplaatje bedroeg 260 miljoen Franse franc, de opnames duurden ruim 19 maanden, er werden veertigduizend figuranten ingehuurd, draaide werd met de peperdure 70mm-breedbeeldfilm gedraaid en vooral bouwde Tati op een heuvel nabij Parijs (Joinville-le-Pont) een volledige stad na. De gevolgen waren desastreus, Tati was failliet.


Tativille werd op hetzelfde moment gebouwd dat Parijs bezig was aan de constructie van La Défense. Wie trouwens niets afweet van de film zou zweren dat Playtime in deze ultramoderne kantorenwijk is opgenomen. Het zijn dan ook de torenhoge wolkenkrabbers en de moderne uitvindingen die de hoofdrol vertolken. We merken wel Mr. Hulot (Tati) op, maar hij is net als de rest van de cast tot figurant herschapen. Dat is meer dan zo maar een detail, de mens is immers slaaf van zijn eigen ridicule uitvindingen geworden. Soms gebruikt Tati de kracht van de kolder. De lange scène in een restaurant waar alles in het honderd loopt kan je mits wat goede wil met de grollen van De Funès vergelijken (ofschoon er in Playtime wel een genie achter de camera staat!) Eens daarbuiten is de film een bikkelharde satire op onze samenleving. Op het einde van de film zien we voertuigen rondjes rijden op een rotonde, wil Tati daarmee zeggen dat de mens niet kan ontsnappen uit de carrousel die het dagelijkse leven is?


In Playtime herken je vooral de perfectionist die Tati is. Over ieder shot is lang nagedacht en verraadt Tatis drang naar symmetrie, iets wat je tegenwoordig alleen nog maar in de films van Wes Anderson ziet. In een interview dat je als extra op dit schijfje terugvindt verklaart Tati dat hij het begrijpt wanneer een kijker na een halfuur de bioscoop verlaat. Wij zouden blijven zitten, hier is een zeldzame meester aan het werk.


Playtime is één van de films die je in de onlangs uitgebrachte box van Lumière (zowel op dvd als Blu-ray) kan terugvinden.
Didier BECU
12/05/2014
---
---