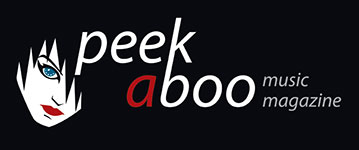 like this movie classics review
---
JACQUES TOURNEUR
The Comedy Of Terrors
Movie
•
Movie classics
Comedy
•
Horror
[72/100]

Arrow
01/03/2015, Didier BECU
---
Perhaps you find no better actor to play a villain than Vincent Price. This actor who enjoyed a classical Shakespearean training, knew that Hollywood was not waiting for him. They needed men like Marlon Brando or James Dean. A fact Price was aware of and so he opted for the horror genre. The films in which he played do not adorn the famous (boring) lists of film critics, although Price starred in dozens of productions that today (and probably forever) are seen as a classic.
Lesser known of him is the farcical horror film The Comedy Of Terrors by Jacques Tourneur. This film indeed looks like (delicious) a slapstick movie, but it is in the first place a typical Vincent Price film. This time he performs the role of the miserly undertaker Waldo Trumbull, who along with his friend Felix Gillie (an equally brilliant Peter Lorre) runs a family business. The company only has one coffin, and when the deceased disappears among the daisies, the coffin is recycled. For Trumbull the villagers can't die soon enough, and so he helps them for an earlier way to heaven.
Six Feet Under with a Hammer touch, so to speak. You can hardly claim that the film is horrorfying, but again Price plays the type of villain whose path you better do not cross. Lorre is the ideal opponent, an actor with whom Price worked a lot and who was also a friend of his. Unlike Price, Lorre was not a happy guy, for example he liked to make it the directors difficult by constantly wanting to improvise his texts, although he knew them very well by heart! Boris Karloff is also around, although his legs were in such a bad state that his role was limited: a grandfather who wants his coffee on time. The Comedy of Terrors certainly has not the Tourneur-genius like we know from Cat People, I Walked with a Zombie or Out Of The Past, but it is a well directed movie with gorgeous gothic decors. The use of humour is perhaps slightly dated, but that is also the charm factor of this comedy. Movie fans who are annoyed to death by the banality of contemporary comedies, will indulge this.
The Comedy of Terrors is just like a lot of other Price movies, released in a beautiful restored version on Arrow, containing of course a lot of extras. The crown jewel is undoubtedly the one hour bonus in which Vincent Price explains chronologically his entire (huge) filmography.
Didier BECU
01/03/2015
---
Wellicht vind je geen betere acteur om een slechterik te vertolken dan Vincent Price, die een klassieke shakespeariaanse toneelopleiding genoot en die wist dat Hollywood niet op hem zat te wachten. Daar had men mannen als Marlon Brando of James Dean nodig. Een feit waarvan Price zich maar al te goed bewust was en dus koos hij voor het horrorgenre. De films waarin hij speelde sieren wel niet de fameuze (saaie) lijstjes waarmee filmrecensenten graag pochen, maar Price schitterde desalniettemin in tientallen producties die vandaag (en wellicht voor eeuwig) een klassieker zijn.
Minder bekend van hem is de kolderieke horrorfilm Comedy of Terrors van Jacques Tourneur. Deze film neigt inderdaad bij momenten naar (heerlijke) slapstick, maar is in de eerste plaats toch een typische Vincent Price-film. Het filmmonument vertolkt deze keer de rol van de gierige begrafenisondernemer Waldo Trumbull, die het samen met zijn kompaan Felix Gillie (een al even schitterende Peter Lorre) wel erg bont maakt. Het bedrijfje beschikt over slechts één lijkkist, en als de overledene onder de groene zoden verdwijnt, wordt de enige kist gewoon opnieuw gerecycled. De dorpelingen kunnen voor Trumbull niet vlug genoeg sterven, en dus zorgt Trumble er met eigen hand voor dat ze wat vroeger naar de hemel gaan.
Six Feet Under met een Hammersausje dus. Je kan moeilijk beweren dat het schrikken geblazen is, toch speelt Price wederom zo'n snoodaard wiens pad je beter niet kruist. Lorre is de ideale tegenspeler, een acteur met wie Price trouwens veel samenwerkte en die tevens een vriend van hem was. In tegenstelling tot Price was Lorre helemaal geen gelukkige vent, hij hield er bijv. van om het de regisseurs bijzonder lastig te maken door steeds maar zijn teksten te improviseren, ofschoon hij ze zeer goed van buiten kende! Ook Boris Karloff is van de partij, alhoewel zijn rol eerder beperkt is tot die van een lastige opa die op tijd en stond zijn koffietje wil krijgen. Comedy of Terrors bezit zeker niet de Tourneur-genialiteit zoals we die van Cat People, I Walked With A Zombie of Out Of The Past kennen, maar hij is wel zeer degelijk geregisseerd met gotische decors om van te smullen. De gebruikte humor is misschien wat gedateerd (alhoewel), maar dat is tegelijkertijd de charmefactor van deze komedie. Filmfans die zich te pletter ergeren aan de platvloersheid van komedies anno 2015, zullen zonder twijfel hun hart ophalen aan deze prettig gestoorde, bij momenten stoute komedie.
Comedy of Terrors is, net zoals een heleboel andere Price-films, uitgebracht in een prachtige gerestaureerde versie op Arrow, met daarop natuurlijk heel wat extra's. Het kroonjuweel is zonder twijfel de één uur durende bonus waarin Vincent Price op bijna chronologische wijze zijn volledige (reusachtige) filmografie toelicht.
Didier BECU
01/03/2015
---
---