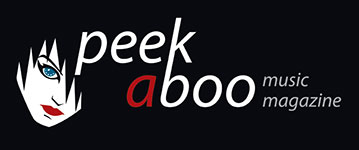 like this movie review
---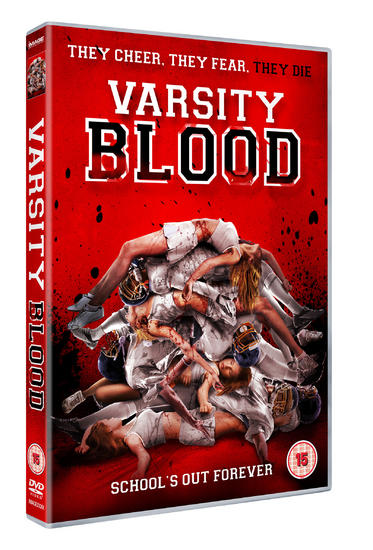 JAKE HELGREN
Varsity Blood
Movie
Horror
[65/100]

Image Entertainment
17/07/2014, Didier BECU
---
A maniac who murders innocent people on Halloween's Eve. Yes, where have we heard this one before? Agreed, if you're looking for originality then you better load your player with another disc. We won't even tell you that Varsity Blood is a masterpiece. I mean, if we do that, you'll never take us seriously, not? But we do dare to write down that this newest piece by Jake Helgren (who made two years earlier Bloody Homecoming) is a nice ode to the slasher movies from the 80's.


This time the victims are some cheerleaders and their boyfriends. Hannah Wallace (Lexi Giovagnoli) has moved with her mum Nancy (the legendary scream queen and Fangoria-writer Debbie Rochon) to another town. Poor Hannah doesn't know the dark side of the place. A year ago the daughter from the principal was killed by an accident that was caused by some drunks. To top it all, the murdered girl was the girlfriend from the son of Hannah's stepdad. The young woman knows nothing about her stepbrother, but her classmates tell her that he was locked up in an asylum. And of course, on Halloween eve the lunatic is set free!


Nothing new, we know, but that's okay. Director Jake Helgren makes some mistakes (it's only after 45 minutes that hell begins), but at least you'll notice that there is a man behind the camera who's enjoying in what he's doing. We are aware that is sounds weird to write something like this, but believe us: too many directors see filmmaking too much a job! Fans who like the bloody gore genre might perhaps suggest that the victims aren't tortured enough (you sickos!), but you have a good cast around. Of course there's the legendary Debbie Rochon, but there's also Lexi Giovagnoli who has to be noticed! And that counts for Elyse Bigler too who may show here that blondes aren't always dummies! No, you better keep an eye on both Lexi and Elyse.
If you really force us to be hard then we can add that it'd be better if Jake Helgren would have chosen a more realistic finale. But apart from that, you better give Varsity Blood a chance if you like current slasher films that are based upon the massacres committed by Michael Myers and other Jason Voorhees-types.


This DVD is only available on import. We got our copy from the British Image Entertainment. We don't promise anything but we cross our fingers that soon you can read interviews with some people that are involved in here. So I'm indeed already looking forward to have a virtual cup of tea with Lexi Giovagnoli (yes, I'm a fan!). Oh yes, being a filmreviewer can (sometimes) be exciting!
Didier BECU
17/07/2014
---
Een losgeslagen gek die begint te moorden op de vooravond van Halloween. Waar hebben we dat verhaaltje al eerder gehoord? Neen toegegeven, wie iets origineels op zijn scherm wil zien schuift maar beter een ander schijfje in zijn lader. We gaan ook niet beweren dat Varsity Blood een goede film is, want daarmee zouden we onszelf alleen maar belachelijk maken. Wel durven we neerpennen dat deze nieuwe film van Jake Helgren (die twee jaar eerder Bloody Homecoming draaide) een verdienstelijke ode aan de slasherfilms uit de jaren 80 is.


Deze keer zijn het wat cheerleaders en hun liefjes die het slachtoffer van een psychopaat worden. Hannah Wallace (Lexi Giovagnoli) is net met haar moeder Nancy (de legendarische scream queen en Fangoria-medewerkster Debbie Rochon) in een niet nader genoemd stadje komen wonen. De arme Hannah heeft geen weet van het duistere verleden van het oord. Een jaartje geleden stierf daar immers de dochter van de schooldirecteur door een ongeluk dat door enkele zatlappen werd veroorzaakt. Erger zelfs, het meisje was het liefje van de zoon van Hannahs stiefvader. Hannah weet evenwel niets over haar stiefbroer, maar haar vriendjes weten haar te vertellen dat de jongen in een gekkenhuis zit opgesloten. En laat het toeval nu toch wel zijn dat deze jongen net op Halloween (de dag waarop het tragische ongeluk plaatsgreep) vrijkomt!


Niks nieuws onder de zon dus, maar dat hoeft helemaal niet. Regisseur Jake Helgren maakt wel wat foutjes (zo duurt het 45 minuten vooraleer de hel losbreekt), maar er staat op zijn minst een man achter de camera die zin heeft in wat hij doet! Het lijkt vreemd om dit neer te schrijven, maar anno 2014 is dat een allesbehalve vanzelfsprekend feit. Misschien zullen fans van het zwaardere werk aanhalen dat de martelingen die de cheerleaders moeten ondergaan net niet bloederig genoeg zijn, maar dat wordt gelukkig opgevangen door een cast die leuk acteert. Natuurlijk is er de legendarische Debbie Rochon, maar ook Lexi Giovagnoli wist ons te overtuigen, net als Elyse Bigler die voor één keer mag tonen dat blondjes niet altijd dom hoeven te zijn! Neen, die Lexi en Elyse zijn twee meiden die we maar beter in het oog houden.


Als we toch hard moeten zijn dan kunnen we misschien zeggen dat regisseur Jake Helgren beter een meer geloofwaardig einde had gebruikt, maar wie van hedendaagse slasherfilms met een knipoog naar Michael Myers of andere Jason Voorhees-typetjes houdt kan Varsity Blood beslist een kans geven.


De dvd is alleen via import te verkrijgen, nl. op het Britse Image Entertainment. Beloven doen we niets, maar het zou best kunnen dat je binnenkort op onze pagina's een paar interviews met deze mensen kan verwachten. We kijken er nu al naar uit om op theebezoek bij Lexi Giovagnoli te mogen gaan. Ja, soms kan het leven van een filmrecensent behoorlijk spannend zijn!
Didier BECU
17/07/2014
---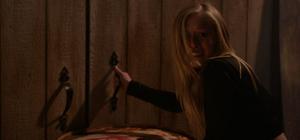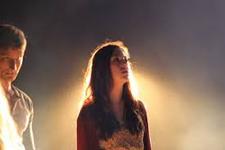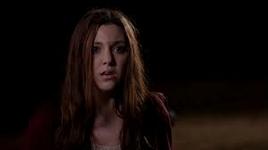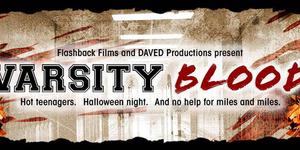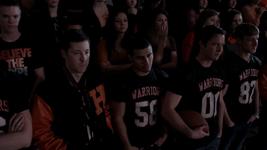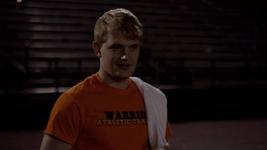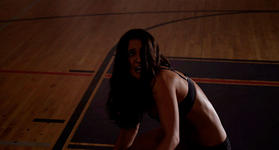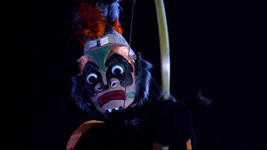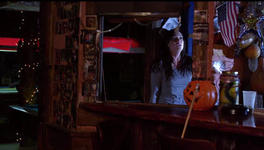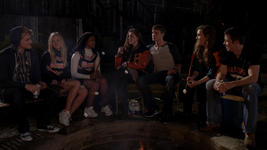 ---