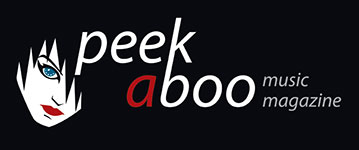 like this movie review
---
JAMES FRANCO
As I lay dying
Movie
Drama
[70/100]

E1
19/02/2014, Didier BECU
---
These days it seems like every actor wants to prove he's a director as well. At the latest edition from the Filmfestival of Ghent we saw two hot stars presenting their directing debut. First of all there was Joseph-Gordon Levitt who presented the light (but delightful) comedy Don Jon, and there was James Franco as well. Franco went further much further as he chooses the adaption of the American classic novel As I Lay Dying by Nobel Prize-winner William Faulkner. Some said this novel was impossible to film, but Franco laughed this fact away. You can't say the result was a huge success, but at least Franco got the respect from various critics and his debut was even selected for the famous Un Certain Regard-award in Cannes. And be honest, who would have thought that?


Franco didn't make it himself that easy as he wasn't afraid to experiment. The hard truth is that this graces him, but at the same time it's also why the movie fails at times. The most bizarre mystery is why he chooses to direct almost the whole movie with annoying split-screens. It's certainly done because in this way the viewer has access to different angles, the other truth is that he looses his attention. A pity, as the story itself is simply stunning.


America during the 20's. The area around the Mississippi is drenched into poverty. Darl Bundren (James Franco) just lost his mother and the young redneck is convinced that he wants to bring her dead body to nearby town Jefferson. Along with his brothers, Bundren makes a hard journey that is full of tragedies. But even when death is peeping around every corner, he won't change his mind: at all costs his mother has to be buried in Jefferson.


Some critics were complaining that the acting was poor, but that's a senseless remark. It takes indeed a while to get ease seeing a comic like Danny McBride performing a serious character, but the truth is that the cast played more than decent. Of course with Franco on top, but it'd be better though if he would have stick as director to a more traditional approach, as novelty can kill.


Fans from Franco who have no sense of adventure will be disappointed, those with an open mind will probably be glad their idol has crossed some limits.


As I Lay Dying is out on DVD on Entertainment One.


Didier BECU
19/02/2014
---
Het is tegenwoordig wat met acteurs die zelf een film willen regisseren. Tijdens de laatste editie van het Filmfestival van Gent zagen we twee steracteurs die zelf achter de camera's kropen. Joseph-Gordon Levitt nam het vederlichte (maar heerlijke) Don Jon op, terwijl James Franco het wat verder zocht. Zijn oog viel op de Amerikaanse klassieker As I Lay Dying van Nobelprijswinnaar William Faulkner. Menig filmmaker beschouwde de roman tot dusver als gewoonweg niet te verfilmen, doch beet Franco door. De bioscoopzalen liepen wel niet meteen vol voor zijn bewerking, maar Franco kreeg wel het nodige respect van heel wat critici en slaagde er zelfs in om in Cannes mee te dingen naar de begeerde Un Certain Regard-prijs. En geef toe, dat had je niet meteen van hem verwacht, niet?


Franco heeft het zichzelf niet gemakkelijk gemaakt, want ook al is het scenario gebaseerd op een traditioneel Amerikaans volksdrama, schuwt de jonge cineast op geen enkel ogenblik het experiment. De waarheid is evenwel dat hij daar ook regelmatig over struikelt. Zo blijft het gissen naar de reden waarom Franco bijna de gehele film met split-screens heeft opgenomen. Het zal natuurlijk wel bedoeld zijn om de kijker de mogelijkheid te geven om het verhaal vanuit verschillende perspectieven te kunnen gadeslaan, de andere waarheid is ook dat hij daardoor de aandacht verliest. Helaas, want het verhaal is ronduit verbijsterend.


Amerika, de jaren 20. De streek rond de Mississippi kreunt onder de armoede. Darl Bundren (James Franco) heeft net zijn moeder verloren en besluit om haar lijk naar het nabijgelegen dorpje Jefferson te begraven. Samen met zijn broers maakt Bundren de moeizame tocht. Zij worden door allerlei tragedies geteisterd, maar hun besluit staat vast: hun moeder zal in Jefferson worden begraven, ook al kost dat hun eigen leven.


Menig critici hekelen de film wegens de ondermaatse acteerprestaties, maar daar is niks van aan. Het blijft wel wat wennen om bijv. komiek Danny McBride plotseling een serieuze rol te zien spelen, desalniettemin doet iedereen zijn best. Misschien zelfs een beetje te veel, vooral dan Franco als regisseur. Door zijn film te willen onderscheiden van de grote massa, vergaloppeert de steracteur zich regelmatig. Nu goed, een meesterwerk is het geenszins geworden en misschien had Faulkner beter verdiend, in ieder geval heeft hij bewezen dat hij ook als cineast zijn mannetje kan staan. Heel wat Franco-fans zullen na een paar minuten afhaken, filmfans die van wanten weten en ook al eens door de storm durven te lopen zullen As I Lay Dying op zijn minst weten te appreciëren.


As I Lay Dying is nu uit op dvd via Entertainment One
Didier BECU
19/02/2014
---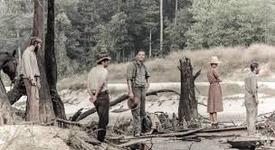 ---