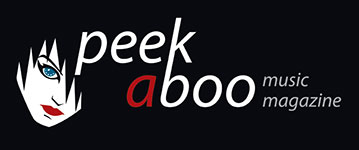 like this cd review
---
JAMES
Girl At The End Of The World
Music
•
CD
Britpop
•
Indie
BMG
09/12/2016, Didier BECU
---
Yes, you read it right! James is back. In case you're younger than forty, we forgive you if never heard of this band before. The story began in 1982 when the band was noticed by Factory. A bit later they went on tour with The Smiths. The big breakthrough came in 1990 with Gold Mother. In England, this release promptly became the Britpop album par excellence. Tracks like Coming Home and How Was It For You? were (only in the UK though ) played non-stop on the radio. James had a very strange position in the music scene: outside England they barely could fill a small club, but overseas they were a huge music festival attraction.

Obviously the story could not last forever. After Seven, the attention decreased with each album and James eventually became a trifle, a memory. Tim Booth kept on releasing records, but no one noticed. Bu who knows, maybe Girl At The End Of The World may change that, because according to the band, it is the best album so far. Big words indeed, but because it was produced by Max Dingel (The Killers, Muse and White Lies ) and Brian Eno, we are inclined to believe these words!

James always sounded a bit bombastic, but never so overwhelming and pompous (in the best sense of the words) as on Attention, that is almost like prog rock with a Britpop touch. Gorgeous melancholic pop is made on Dear John, while Feet Of Clay is a typical James song: romance you do not have to be ashamed of!

Of course James always had a patent on writing tracks that are suitable for festivals, just listen to Bitch. In all fairness it sometimes feels like if Tim Booth hasn't heard any new music for the last ten years, because after all: this is Britpop and Madchester pur sang. To My Surprise is a dream single. A song that lingers in your head from the start, even though you know that the days of The Stone Roses and Inspiral Carpets are long gone. We are not sure, but something makes us suspect that Alvin is dedicated to Alvin Stardust, simply because the track sounds a little too much as My Coo Ca Choo.

The album ends with two tracks that are made so you can spread your arms and pretend (hey that's Alvin too!) for a moment that the world is at your feet.

James is back. Whether it will make an impact? I doubt it, but in this living room the disc is played continuously as it is quite sublime!
Didier BECU
09/12/2016
---
Jawel, je leest het goed! James is weer helemaal terug. Indien je geen veertiger bent, vergeven we je graag dat je nog nooit van deze band hebt gehoord. Het sprookje begon in 1982 toen de band werd opgemerkt door Factory en een beetje later op toer mocht met The Smiths. De grote doorbraak kwam echter in 1990 toen de lp Gold Mother in Engeland prompt de Britpopplaat bij uitstek werd. Tracks als Coming Home en How Was It For You? werden (alleen op de Britse) radio grijs gedraaid. James bekleedde daarmee een zeer vreemde positie: buiten Engeland kon nauwelijks een kleine club worden gevuld, aan de andere kant van de Noordzee leken de mogelijkheden onbeperkt. Het sprookje kon natuurlijk niet blijven duren.

Na Seven ging de aandacht na iedere plaat achteruit en werd James uiteindelijk een niemendalletje, een herinnering. Tim Booth bleef wel platen uitbrengen, maar niemand merkte ze nog op. En tja, wie weet komt daar met Girl At The End Of The World verandering in, want volgens de groep is dit haar beste tot nu toe. Grote woorden, maar door de productie van Max Dingel (The Killers, Muse en White Lies) en Brian Eno zouden we dat nog geloven ook!

James is altijd wel een beetje bombastisch geweest, maar zo overdonderend en pompeus (in de beste zin van het woorden) klonken de band nog nooit. Attention is bijna progrock met een Britpopkantje. Prachtige melancholische pop hoor je op Dear John, terwijl Feet Of Clay een typisch James-plaatje is: romantiek waar je je niet eens hoeft voor te schamen! Natuurlijk heeft James ook altijd een patent gehad op het schrijven van tracks die geschikt zijn voor een festivalweide, luister gewoon naar Bitch.

Eerlijkheidshalve klinkt het soms wel alsof Tim Booth de afgelopen tien jaar geen nieuwe muziek meer heeft gehoord, want dit is Britpop en Madchester pur sang. To My Surprise is een gedroomde single. Een song die vanaf het begin in je hoofd zit, ook al weet je dat de dagen van The Stone Roses en Inspiral Carpets al lang voorbij zijn. We zijn niet echt zeker, maar iets laat ons vermoeden dat Alvin is opgedragen aan Alvin Stardust, want de track klinkt net iets te veel als My Coo Ca Choo.

Het album eindigt met twee tracks die gemaakt zijn zodat je je armen open kan spreiden en voor eventjes de indruk hebt dat de wereld toch aan je voeten ligt. James is terug. Of het impact zal hebben? Ik twijfel eraan, in deze huiskamer staat het schijfje in ieder geval met de herhalingstoets aan wegens tamelijk subliem!
Didier BECU
09/12/2016
---