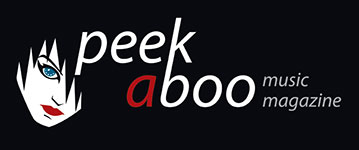 like this movie review
---
JAMES GRAY
The Immigrant
Movie
Drama
[82/100]

Paradiso
03/11/2014, Didier BECU
---
There's no logic in the movie world. A stellar cast and a more than decent director should at least provide a small tornado, especially if you know that the story has almost the same potential as say 12 Years A Slave. Apparently this was not the case for The Immigrant, because even though James Gray's latest movie could compete for the Golden Palm, the movie wasn't exactly what you call a hit.
It leaves us a bit puzzled, as The Immigrant remains a beautiful piece of classical, but great Hollywood Cinema. This time Gray didn't opt for a crime epic like in The Yards or We Own the Night, but for the touching story of a Polish immigrant (Marion Cotillard ) who is looking for some luck in New York during the 20's, but ends up in the hands of a pimp (Joaquin Phoenix).
The screenplay was written with Marion Cotillard in mind, and again the French actress impresses. It's hard not to be moved by the terrible story of Ewa Cybulski who ends up in the bed of horny villains. Joaquin Phoenix and Jeremy Renner convince, but The Immigrant is much more a Cotillard film: all her movements seems to be made ​​for the big screen. The shots of New York in the 20s, made ​​by Darius Khondji (who also did Amour), are dazzling, although there is little talk of glamour. The Immigrant is a fierce drama with no place for love.
It remains a mystery why this handsome release never reached the public. The Immigrant is from now on available on Paradiso (only on DVD), so excuses are no longer accepted.
Cast: Marion Cotillard , Joaquin Phoenix, Jeremy Renner
Director: James Gray
Genre : Drama , Romance
Sound: English DTS 5.1 , English Dolby Digital
Subtitles : Dutch
Didier BECU
03/11/2014
---
In de filmwereld is niets logisch. Een sterrencast en een meer dan degelijke regisseur zouden op zijn minst voor een kleine wervelstorm moeten zorgen, zeker als je weet dat het verhaal bijna dezelfde troeven heeft als bijv. het Oscarkanon 12 Years A Slave. Blijkbaar was dit geluk niet opzij gelegd voor The Immigrant, want ook al kon James Grays nieuwste prent vorig jaar meedingen naar een Gouden Palm, toch brak de film achteraf nauwelijks potten.
Een beetje onbegrijpelijk, want ook al maakt Gray zijn prent af en toe iets te melig, blijft The Immigrant een prachtig staaltje van klassieke, maar oerdegelijke Hollywoodcinema. Deze keer koos Gray niet voor een misdaadepos zoals The Yards of We Own the Night, wel voor het relaas over een Poolse immigrante (Marion Cotillard) die in de jaren 20 haar geluk in New York zoekt, maar in de handen valt van een pooier (Joaquin Phoenix).
Het scenario is geschreven met Marion Cotillard in het achterhoofd en opnieuw zet de Française een vertolking neer die indruk maakt. Het is moeilijk om niet te worden ontroerd door het vreselijke verhaal van Ewa Cybulski die op zoek gaat naar wat Amerikaans geluk, maar die in het bed van geile snoodaards terechtkomt. Ook al overtuigen Joaquin Phoenix en Jeremy Renner, toch is The Immigrant een heel klein beetje Cotillards film geworden: iedere beweging van haar lijkt te zijn geschapen voor het witte doek. De shots van het New York uit de jaren 20, gemaakt door Darius Khondji (bekend van Amour), zijn oogverblindend, ofschoon er van glamour maar weinig sprake is. The Immigrant is een bikkelhard drama waarin zelfs geen plaats is voor wat liefde.
Het blijft koffiedik kijken waarom deze knappe release nooit het grote publiek heeft bereikt. The Immigrant is vanaf nu wel via Paradiso te verkrijgen (alleen op dvd), excuses zijn dus niet langer van tel.
Gegevens:

Cast: Marion Cotillard ,Joaquin Phoenix, Jeremy Renner
Regie: James Gray
Genre: Drama, Romantiek
Geluid: Engels DTS 5.1, Engels Dolby Digital
Ondertitels: Nederlands
Didier BECU
03/11/2014
---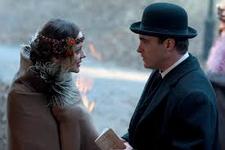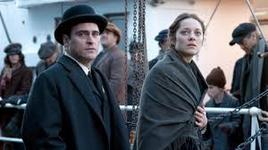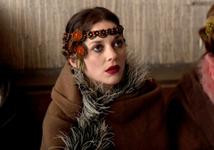 ---