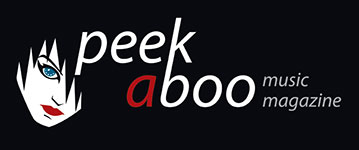 like this cinema review
---
JAMES GUNN
CINEMA: Guardians Of The Galaxy
Movie
•
Cinema
Science Fiction
Walt Disney
20/08/2014, Didier BECU
---
Sometimes you have to take a risk. And that's something the producers from Guardians Of The Galaxy did. Be just honest: would you dare spending tons of money on a movie that features a lunatic raccoon and a stupid tree stump? Plus you really have to be a complete comic nerd to be aware of the existence of those guardians! But, why worry? In the mean time the whole world is familiar with this Disney-production that has overruled all other blockbusters from this summer. The charming words are just countless, some even say that those guardians are the successors of Star Wars.
Hold your horses, will you? The characters are kind of similar, that's true. In a way you can say that Peter Quill (Chris Pratt) is the mirror image from Han Solo and the wayward raccoon is perhaps a bit the new Chewbacca. But the new Star Wars they ain't, even if Guardians Of The Galaxy is an absolute must-see.
Peter Quill has to obtain an orbit that gives the owner complete control over the world. He is joined in the chase by green babe Gamora (Zoe Saldana), beefcake Drax (Dave Bautista), the raccoon Rocket (Bradley Cooper) and a tree stump (Vin Diesel who plays as a tree the best role of his life, we swear!) Of course a movie as such has to have some real villains too. You get two in here: Ronan (Lee Pace) and Yondu (Michael Rooker who you know of course as Merle Dixon from The Walking Dead).
Director James Gunn who previously has only made the horror picture Slither and Super (starring Ellen Page) has chosen a very original approach for this superheroes-saga. That's good, as in all honesty: all those superheroes-movies are getting so similar with each other, not? The outlaw is always walking with a walkman in his hands, a precious gift from his mum. And so our hero battles in space while there's music from David Bowie or 10CC playing!
Guardians Of The Galaxy is a spectacular lightweight that is both fantastic and silly. So this time the hype is justified even if we are scared from the long row of sequels that will come later as you can be sure that this cow will be milked till the very last drop!
Didier BECU
20/08/2014
---
Soms moet je in het leven al eens een risico durven nemen. Dat deden alvast de producers van Guardians Of The Galaxy, want zeg nu zelf: een superdure productie waarin de hoofdrol wordt vertolkt door een krankzinnige wasbeer en een boomstronk is op zijn zachtst uitgedrukt een gedurfde zet! Bovendien moet je al een echte comic-nerd zijn om deze obscure Marvel-strip te kennen. Maar goed, ondertussen is al lang gebleken dat de hele wereld weet wie de behoeders van het heelal zijn. Niet alleen is deze Disney-productie de blockbuster van de zomer geworden, ook zijn er al volop sequels gepland. De superlatieven zijn nauwelijks bij te houden en sommigen hebben het nu al over de opvolgers van Star Wars.
De personages hebben dat wel in zich, zo gedraagt Peter Quill (Chris Pratt) zich ontegensprekelijk als Han Solo en roept de nukkige wasbeer herinneringen op aan Chewbacca. Toch is dat net wat te veel eer, waarmee we niet willen zeggen dat Guardians Of The Galaxy geen aanrader zou zijn! Integendeel.
Samen met de groene babe Gamora (Zoe Saldana), spierbundel Drax (Dave Bautista), de grofgebekte wasbeer Rocket (Bradley Cooper) en een boomstronk (Vin Diesel, zijn beste rol ooit!) moet de outlaw een bol in handen krijgen die het hele heelal kan vernietigen. Hij heeft niet één, maar twee vijanden met wie hij moet afrekenen : Ronan (Lee Pace) en Yondu (Michael Rooker, de karakterkop uit The Walking Dead).
Regisseur James Gunn die voorheen alleen maar de horrorfilm Slither en Super (met Ellen Page) heeft gedraaid koos voor een zeer originele aanpak en dat was echt wel nodig in het superheldenuniversum, want alles begon net iets te veel op elkaar te lijken! De outlaw loopt voortdurend met een walkman op zak waardoor de superhelden steeds van een streepje muziek zijn voorzien (van David Bowie tot 10CC).
Guardians Of The Galaxy is een spectaculair lichtgewicht dat zowel fantastisch als onnozel oogt. De hype is deze keer dus terecht, al moeten we op onze hoede zijn voor een lange reeks sequels want je kan er heel wat poen op verwedden dat deze franchise tot op de laatste druppel zal uitgemelkt worden!
Didier BECU
20/08/2014
---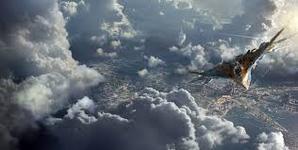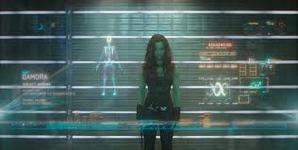 ---