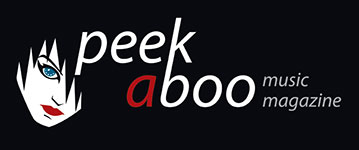 like this article review
---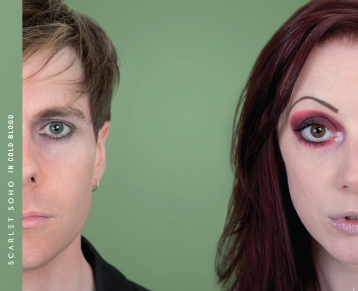 JAMES KNIGHTS (SCARLET SOHO)
Ten Albums That Changed My Life
Article
30/11/2015, Didier BECU
---
Peek-A-Boo wants to know which records influenced its heroes. This time James Knights, the brainchild of Scarlet Soho, is on our couch revealing us his favorite ten records of all time.

1. BIG COUNTRY - The Crossing
I've been into Big Country since I was about 5, and I even went to see them live last year! My dad would play them in his van when I was growing up. I rediscovered the band later on and realised I knew all the words from all those years before. I think they had some really good post punk/new wave ideas, so when mixed with some pop elements, they had such an explosive, passionate and unique sound for what was essentially a "rock band".

2. THE FAINT - Blank-Wave Arcade
This album won't be the most popular Faint album with some, but I really like the fact you hear so much energy and a lot of risk taking synth-wise. Perhaps it's a band in progress, touring heavily and having to make an album quickly. Most of the tracks are fast paced, and when I saw them live for the first time, I was blown away with their approach to putting on a different type of show to their peers at that time.

3. SNEAKER PIMPS - Splinter
I played this album to death in my teens, so there must be a good reason for it! You really need to listen to this album as a whole with no skipping to understand its full worth. It's pretty uplifting. I hope they make another one like this someday.

4. MARTIKA - Martika
I picked this album up on cassette recently after being a fan for many years ago. I can remember it having some of the same production values as some Madonna songs I liked. It was produced by Michael Jay, who I can't find any other info on unfortunately! A great album throughout, and one of the only ones I have on every format!

5. DEPECHE MODE - 81-85
Pretty much every track on this album I like. My elder brother and sister would play all the singles at home when we were kids, so to eventually find them on one handy LP was a treat! I think this album is a collection of Depeche Mode at their very best, when they made music on their own terms, not pandering to the rock masses.

6. NEW ORDER - Substance
There are some great songs on this record, but what grabs me most are the 12inch mixes. I'm not even sure how much New Order really knew about these versions to be honest, but some of the editing and sounds are well ahead of their time. It sounds like they had to slave over some of the mixes. I still DJ this stuff now, and it always goes down a storm!

7. MANIC STREET PREACHERS - The Holy Bible
I know many people who got lost in this album and never came out of it. Luckily for me I found synthpop instead! It was made in the 90s and doesn't really sound like a 90s record, so that's a good start right? What makes it so good for me is their desire to somehow still find quality melodies and hooks, without compromising the angular approach to this record. A bit like mixing Siouxsie and the Banshees' Join Hands mixed with The Vapors or something...

8. MANSUN - Six
This album for many was the natural predecessor to the one above. Possibly a little self indulgent at times, but I can forgive them for that because they could pull off all their ideas live. When this album came out in 1998 there really was nothing like it around.

9. BOYTRONIC - The Working Model
Boytronic were only really known in Germany for the hit You, but this album by the original line up shows that the band had a lot more to offer. My Baby Lost It's Way is a real favourite of mine, and I would recommend them to any synthpop fans out there.

10. MADONNA-True Blue
Great production, and great songs! If you play this album in Winter, the sun shines. That's a guarantee!
Didier BECU
30/11/2015
---
Onze serie over de tien platen die een leven hebben beïnvloedt, gaat nog steeds door, deze keer vroeg Peek-A-Boo aan James Knights, het geesteskind van Scarlet Soho, om ons zijn favoriete tien platen aller tijden voor te stellen.
1. BIG COUNTRY - The Crossing
Ik ben al een Big Country-fan sinds ik vijf was, en vorig jaar heb ik ze zelfs live gezien! Toen ik klein was speelde mijn vader altijd hun muziek in zijn bestelwagen. Later herontdekte ik de band en plots wist ik wat al die woorden betekenden. Ze hadden echt een aantal goede post punk/new wave ideeën, en als je dat met pop mengt, dan krijg je een explosief en uniek geluid vol passie, voor wat in wezen gewoon een "rockband" is.
2. THE FAINT - Blank-Wave Arcade
Ik weet dat dit album niet meteen de favoriet is van de fans van The Faint, maar ik hou echt van het feit dat ze zoveel energie in deze plaat hebben gestopt en dat ze door het synthgeluid echt wel veel risico's namen. Misschien zaten ze gewoon nog in een evolutieproces, veel toeren en de druk om snel een album te maken. Het merendeel van de tracks bestaat uit snelle nummers, en toen ik ze voor de eerste keer in mijn leven zag, werd ik weggeblazen, omdat zij toch een heel ander geluid hebben dan de meeste van hun tijdgenoten.
3. SNEAKER PIMPS - Splinter
Ik heb deze plaat zo vaak gedraaid in mijn tienertijd, dus er zal wel een goede reden voor zijn! Je moet Splinter in één ruk beluisteren, zonder een nummer over te slaan, zodat je het kan begrijpen. De muziek beurt je echt op. Ik hoop dat ze er in de toekomst nog zo eentje maken.
4. MARTIKA - Martika
Ik heb dit album onlangs nog op een tape herontdekt, ook al was ik al jaren een fan. Ik herinner mij dat sommige nummers hetzelfde productieniveau hebben van bepaalde Madonna-songs waarvan ik hou. Het was geproduceerd door Michael Jay, maar ik heb niets meer over deze man gevonden. Ik vind het echt een steengoede plaat, en een die ik op alle mogelijke formaten heb!
5. DEPECHE MODE -81-85
Ik hou van bijna ieder nummer op deze plaat. Thuis draaide mijn oudere broer altijd maar de singles toen ik nog een kind was, dus het was echt wel handig dat al die plaatjes plotseling op één lp stonden! Ik denk dat deze compilatie toont hoe Depeche Mode op hun allerbeste niveau klonk, zij maakten nummers zoals zij dat wilden, zonder toegevingen te moeten doen aan de massa.

6. NEW ORDER – Substance
Er staan echt wel uitstekende tracks op deze plaat, maar wat ik er zo vreemd aan vind, is dat het bijna allemaal 12" mixes zijn. Ik weet zelfs niet in hoeverre New Order die versies kende, maar zowel de editing als het geluid waren ver op hun tijd vooruit. Als ik nu een DJ-set doe, dan grijp ik er nog altijd naar terug, en het veroorzaakt steeds een storm op de dansvloer!
7. MANIC STREET PREACHERS - The Holy Bible
Ik ken echt wel mensen die helemaal in de ban waren van dit album, en die er eigenlijk nooit uit zijn geraakt. Gelukkig ontdekte ik synthpop! Het is in de jaren 90 gemaakt, maar het klinkt absoluut niet uit de jaren 90, dus dat is al een pluspunt! Wat ik zo goed vind aan deze plaat is dat ze wel kwalitatieve melodielijnen bevat, maar dat die nooit ten koste gaan van het vreemde gevoel dat The Holy Bible toch karakteriseert. Het is bijna alsof je Join Hands van Siouxsie and the Banshees met The Vapors mengt, of zoiets toch!

8. MANSUN - Six
Voor vele mensen was Six de consequente opvolger van de plaat waar ik het hierboven over had. Toegegeven, bij momenten klinkt het allemaal vrij pretentieus, maar ik vergeef het hen omdat zij op het podium bewezen dat ze het ook zonder een studio kunnen! Toen deze plaat in 1998 uitkwam, kon je ze met niets anders vergelijken!
9. BOYTRONIC - The Working Model
Boytronic was alleen in Duitsland wat bekend door de hit You, maar dit album met de originele line-up is een duidelijk bewijs dat de band meer in z'n mars had dan alleen maar dat. My Baby Lost It's Way was één van mijn favoriete nummers en ik raad het iedere synthpopfan aan.
10. MADONNA - True Blue
Fantastische productie, en wat een nummers! Ik garandeer je, speel deze plaat in de winter en de zon begint te schijnen!
Didier BECU
30/11/2015
---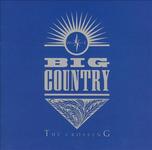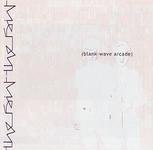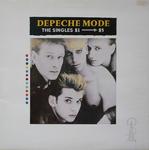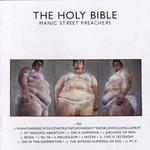 ---