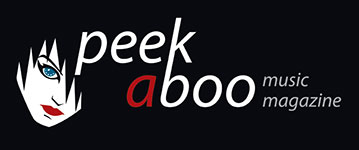 like this movie review
---
JAMES MARSH
The Theory Of Everything
Movie
Biography
Universal Pictures
31/05/2015, Didier BECU
---
With his book A Brief History Of Time, the English mathematician Stephen Hawking wrote one of the most interesting scientific pamphlets ever. His theory about the big bang made him almost as popular as Einstein. The life of this genius became such an unlikely drama, that he was also popular among people who don't understand a whit of his (for some incomprehensible) theory. The best known example is probably Pink Floyd, that sampled his voice on the album The Division Bell, but he also played a guest role in The Big Bang Theory. Hollywood has always had a soft spot for outsiders. Almost simultaneously with the Alan Turing biography (The Imitation Game) The Theory Of Everything came out. And yes, as expected, Eddie Redmayne won an Oscar (although I prefer to give it to Michael Keaton for Birdman).
The biography begins with images of a young Hawking, cycling like crazy through the streets of Cambridge. He is the smartest student of his class, without having to do anything. While his fellow students work all night on an insoluble problem, Hawking writes the answer down during breakfast. He likes chasing girls more. Almost no one notices the nerd, except Jane Wilde (Felicity Jones), who falls for his lanky movements. The two become a couple, although her Catholic faith is difficult to combine with Hawking's theory that no creator was involved in the making of the earth. Hawking is confident that he will find the answer to the question of how the world was made within a few years. Most professors laugh his idea away, but his promoter Sciama (David Thewlis) believes in him. His carefree college years are disturbed when Hawking is told that he suffers from a muscle disease and according to the doctor he has nomore than 2 yearsto live. Despite the warnings of Hawking's parents, Jane marries her lover and she is willing to care for him, even though she knows that she will become a nobody. Two years end up to be 40, and until today the man isl alive (even though he needs 24-hour care. The marriage between Jane and Stephen did not last, but the friendship did.
If you (like myself) do not understand one iota of physics, then there is some good news. Despite the title, there is little attention paid to Hawking's theory, but everything is targeted to his illness and relationship with Jane. Director James Marsh, who made particularly brilliant documentaries (Man On A Wire and Project Nim ), creates with The Theory Of Everything a decent biography, bit it is all a bit too chamois sweet (although you can't really speak of a happy ending). Interesting topics such as the conflict between science and religion are rather quickly exchanged for long-winded scenes in which the scientist must learn to speak again. Marsh has no doubt the benefit of Redmayne's exquisite performance, but as a film it should have to be something more.
Didier BECU
31/05/2015
---
Met zijn boek A Brief History Of Time, schreef de Engelse wiskundige Stephen Hawking één van de belangrijkste recente wetenschappelijke werken. Zijn theorie die stelt dat het heelal uit een tijd-ruimtesingulariteit voortkomt, maakte hem bijna even populair als Einstein. Het leven van dit genie is echter zo'n onwaarschijnlijk drama, dat Hawking ook populair werd bij mensen die geen sikkepit van deze (bijna onbegrijpelijke) theorie snappen. Het bekendste voorbeeld daarvan is wellicht Pink Floyd, dat zijn stem voor het album The Division Bell gebruikte, maar hij was ook bijv. te zien in The Big Bang Theory. Hollywood heeft altijd een boontje gehad voor outsiders. Bijna gelijktijdig met de Alan Turing-biografie (The Imitation Game) verscheen The Theory Of Everything. En jawel, zoals was te verwachten, lustte de Academy pap van deze bio waardoor hoofdrolspeler Eddie Redmayne een beeldje naar huis mocht meenemen (ofschoon ik het liever naar Michael Keaton voor Birdman zou hebben zien gaan).
De biografie begint met beelden van een jonge Hawking die als een gek door de straten van Cambridge fietst. Hij is wel de snuggerste student van het academiejaar, maar moet daar nauwelijks iets voor doen. Terwijl zijn medestudenten zich tot diep in de nacht over een onoplosbaar vraagstuk buigen, schrijft Hawking in een paar minuten zonder veel interesse de antwoorden tijdens het ontbijt op één of ander papiertje. Het liefst zit de student achter de meisjes aan. Bijna niemand ziet de nerd staan, behalve Jane Wilde (Felicity Jones) die voor zijn slungelachtige bewegingen blijkt te vallen. De twee worden een paar, ofschoon haar katholieke geloof moeilijk te combineren valt met Hawkings theorie dat er bij het ontstaan van de aarde geen schepper betrokken was. Hawking is ervan overtuigd dat hij binnen een paar jaar het antwoord zal vinden op de vraag hoe de wereld is ontstaan. De meeste professoren lachen hem weg, maar zijn promotor Sciama (David Thewlis) gelooft in hem. Zijn zorgeloze studentenjaren worden op bijzonder harde wijze verstoord als Hawking met een smak op de grond valt. De jonge wiskundige lijdt aan een spierziekte en de dienstdoende dokter geeft hem nog hooguit twee jaar. Ondanks de waarschuwingen van Hawkings ouders, treedt Jane toch in het huwelijk met haar geliefde en is zij bereid om voor hem te zorgen, ook al weet ze dat ze zichzelf zal moeten wegcijferen. Twee jaar worden er uiteindelijk 40, en de man leeft nog altijd (ook al heeft hij 24 op 24 uur zorg nodig). Het huwelijk tussen Jane en Stephen hield geen stand, wel de vriendschap.
Mocht je (zoals ondergetekende) geen jota begrijpen van natuurkunde, dan is er goed nieuws. Ondanks de titel wordt er nauwelijks aandacht aan Hawkings theorie geschonken, maar ligt het mikpunt op diens ziekte en verhouding met Jane. Regisseur James Marsh, die vooral naam maakte met zijn schitterende documentaires (Man On A Wire en Project Nim), heeft met The Theory Of Everything een degelijke biografie uit zijn camera getoverd. Toch is het allemaal iets te zeemzoet (ofschoon je niet echt van een happy end kan spreken). Meer dan eens richt Marsh zich op het hart van de kijker, alhoewel hij door de knappe vertolkingen van Redmayne en Jones nooit ontspoort. Interessante thema's zoals de tegenstelling tussen wetenschap en godsdienst worden vrij snel ingeruild voor langdradige scènes waarin de wetenschapper opnieuw moet leren spreken. Marsh heeft zonder twijfel kunnen profiteren van Redmaynes voortreffelijke vertolking, maar als film had het iets meer gemogen.
Didier BECU
31/05/2015
---
---