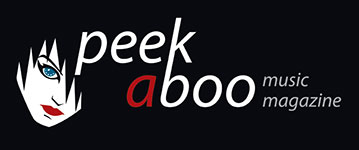 like this cd review
---
JAMES RAYS GANGWAR
Destination Assassination: The Merciful Release Recordings 1989-1992
Music
•
CD
Gothic Rock
[80/100]

Cherry Red Records
29/11/2015, Didier BECU
---
If you remember James Rays Gangwar, then either you know a lot about music, or you are (sorry) old. Anyway, James Ray is an icon in the goth world, because after helping Andrew Eldritch with The Sisterhood (the album with five tracks), his own band (James Rays Gangwar) wwas allowed to make two maxis and a full album for Merciful Release (the label of the Sisters).
Today it sounds incredibly cool, but honestly,I remember times when the records of this British trio were in the sale bins, and only in the UK this band had a cult following. Those who were smart enough, bought this vinyl, because in the meantime the records are real collector's items.
Currently, Cherry Red Records released two double CDs of James Rays Gangwar. They contain everything of this goth rock group. Destination Assassination: The Merciful Release Recordings 1989-1992 contains the two maxis (Another Million Dollars, Without Conscience) and the album Dios Esta De Nuestro Lado (Merciful Release). You have those albums in your collection already? Well, we feel sorry for you, because the second disc contains 18 (yes!) previously unreleased demos.
And what about the music? Well, the three won't like it, but James Rays Gangwar actually sounds a lot like The Sisters Of Mercy. Not a real surprise, and perhaps more a blessing than a curse for the goth fan, but it is clear that the trio took its concept of Eldritch. Just like the gothfathers of Leeds, James Ray (vocals), Damon Vingoe (bass), Travis Earl (guitar) and JB Ridge (guitar) use an electronic drum that dominates the sound (in a positive sense). If you're not familiar with the songs of James Rays Gangwar, then you might believe that this CD is a collection of unreleased songs by The Sisters Of Mercy. When it comes to originality, this trio has failed, but because they have chosen the right sound, this compilation is still a godsend for every gothrock fan!
Didier BECU
29/11/2015
---
Mocht je je nog James Rays Gangwar herinneren, dan weet je ofwel zeer veel over muziek, ofwel ben je (sorry) gewoon stokoud. In ieder geval is James Ray een grote mijnheer in de gothwereld, want nadat hij Andrew Eldritch hielp met The Sisterhood (het album met vijf titels), mocht zijn eigen band (James Rays Gangwar) twee maxi's en een full album voor Merciful Release (het label van de Sisters) maken.
Anno 2015 klinkt zoiets ontzettend cool, maar eerlijkheidshalve lagen de platen van dit Britse drietal steevast in de uitverkoopbakken en konden ze alleen maar in thuisland Engeland op een cultfollowing rekenen. Wie slim was (of wie gewoon goedkope platen zocht) kocht destijds dit vinyl, want ondertussen zijn de platen onvindbaar en zelfs heuse collectors items geworden.
Deze maand brengt Cherry Red Records twee dubbel-cd's van James Rays Gangwar uit, en daarmee heb je dan werkelijk alles van deze gothrockgroep in huis. Op Destination Assassination: The Merciful Release Recordings 1989-1992 vind je (zoals de titel aangeeft) de twee maxi's op Merciful Release (Another Million Dollars en Without Conscience), alsook de lp Dios Esta De Nuestro Lado. Je hebt ze al in je platencollectie? Nou, dat is dan pech, want op het tweede schijfje staan 18 (jawel) eerder onuitgebrachte demo's.
En wat met de muziek? Tja, de drie zullen het niet graag horen, maar James Rays Gangwar klinkt eigenlijk enorm als The Sisters Of Mercy. Een echte verrassing is dat niet, en voor een gothfan wellicht eerder een zegen dan een vloek, maar het is duidelijk dat de heren hun concept bij Eldritch haalden. Net zoals de gothfathers uit Leeds, gebruiken ook James Ray (zang), Damon Vingoe (bass), Travis Earl (gitaar) en J.B. Ridge (gitaar) een elektronische drum die hun hele geluid (in positieve zin) domineert. Het is zelfs zo erg dat indien je niet vertrouwd bent met de tracks van James Rays Gangwar, je zou geloven dat het om onuitgebrachte tracks van The Sisters Of Mercy gaat. Als het om originaliteit gaat, dan heerft dit trio gefaald, maar wel krijgen ze drie dikke kussen van de juffrouw (en die bank vooruit) omdat ze het juiste geluid hebben gekozen. Essentieel voor iedere gothrockfan dus!
Didier BECU
29/11/2015
---