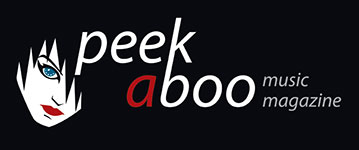 like this movie review
---
JAMES WAN
Insidious Chapter 2
Movie
Horror
[60/100]

SONY SPHE
10/03/2014, Didier BECU
---
There's no doubt about it, these days James Wan can consider himself as the ultimate king of horror. For his fans, 2013 was an absolute highlight as the director created two movies in a short period. There was of course his superb The Conjuring, but there was also the sequel to Insidious: that unexpected superhit from 2011. The reason was quite simple. Wan wanted to avoid that the film company started to make Insidious-sequels without him, something that happened with Saw, and we all know how that ended! Therefore Wan decided to direct the second part of Insidious himself and that's a more than genius choice.


Even if the story itself isn't as thrilling as the first chapter, Wan still knows how to frighten his audience and that's of course the strength of this picture. In a way you can say he's an artist in his genre. Hoe doesn't need buckets of blood, a simple sound or unexpected movement is more than enough for him. A technique he used in a perfect way in The Conjuring, and which he continues here.


Already from the 80's, it's obvious that young Josh (Garrett Ryan) is not like everyone else. He sees what others don't: ghosts. He even manages to have an own ghost friend: an old lady that appears on several photographs. 25 years later, things seem not to get better with the now grown up Josh (Patrick Wilson). The police suspect him for murdering Elise, the woman who helped him chasing ghosts when he was a kid. As there's a lack of evidence, Josh gets free. The men of the law start an investigation in the haunted house and soon Josh appears not the person everyone thought he was.

You won't find real surprises and the script is at times quite confusing, especially if you're not familiar with the story of the former film....or is that just our age? Joking aside, the difficult story is never a letdown and that's just because Wan is a master in directing excellent horrorpics. It's a movie that keeps you awake from the first till the last second. Admit it, that's something you can't say from every horror movie, not?

Insidious Chapter 2 is out on Sony Pictures, available on both DVD and Blu-ray.
Didier BECU
10/03/2014
---
James Wan mag zich tegenwoordig zonder twijfel de huidige koning van het horrorgenre wanen. In 2013 werd de griezelfan meer dan verwend, want hij kon twee bibberprenten van hem in de bioscoopzaal bewonderen. Een daarvan was natuurlijk de blockbuster The Conjuring, maar er was tevens het geslaagde vervolg op Insidious: die onverwachte superhit uit 2011. Dat lijkt misschien van het goede te veel, maar naar eigen zeggen wilde Wan niet dat er van Insidious talloze sequels zouden worden gemaakt zonder dat hij daarbij een vinger in de pap te brokken had (wat bij Saw dus wel het geval was). Om die reden besloot de cineast om zelf voor de regie van het Insidious-vervolg te zorgen. Een zeer gelukkige keuze, zo blijkt. Alhoewel het verhaal van dit vervolg niet altijd even boeiend is, weet Wan toch als geen ander hoe hij zijn kijker schrik moet aanjagen.

Wan is eigenlijk een kunstenaar in zijn genre. Zelden zie je in zijn werken ook maar één spatje bloed, bij hem is een simpel geluidje of beweging voldoende. Een techniek die hij meesterlijk in The Conjuring beheerste en die ook in deze griezelprent wordt gebruikt.

Reeds vanaf de jaren 80 is het duidelijk dat er iets mis is met de jonge Josh (Garrett Ryan). Hij ziet wat andere niet zien: geesten. Hij heeft zelfs een spook als "vriend": een stokoude vrouw die op verschillende foto's verschijnt. 25 jaar later is het nog altijd niet beter met de volwassen Josh (Patrick Wilson). Hij wordt ervan beschuldigd om Elise (de vrouw die hem als kind heeft onderzocht) te hebben vermoord. Omdat er onvoldoende bewijzen zijn wordt Josh door de politie vrijgelaten. In het "spookhuis" starten de ordehandhavers een onderzoek.


Echte verassingen vind je in deze film niet, zelfs het scenario is vrij verwarrend. Dat is zeker het geval als het verhaal van de eerste film niet vers in je geheugen ligt, of is het toch weer die verdomde leeftijd die ons parten speelt? Geen nood echter, Insidious Chapter 2 blijft alsnog een nagelbijter van de bovenste plank. En geef toe, dat kun je niet bepaalde over alle bibberprenten zeggen, niet?

Insidious Chapter 2 is uit op Sony Pictures en dit zowel op dvd als Blu-ray.
Didier BECU
10/03/2014
---
---