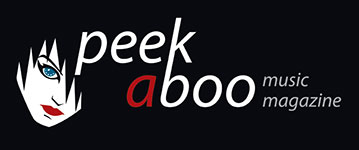 like this article review
---
JAMES WILD (WILD ROSES FOR THE EXIT)
Ten Albums That Changed My Life
Article
11/12/2016, Didier BECU
---
We asked James Wild of Wild Roses to tell us about the ten albums that changed his life...
1. THE DOORS - The Doors
Still the best band that ever graced the planet in my eyes and my first love. I don't know another band that can create such a unique feeling inside that takes you away to a whole different universe. My older sister's boyfriend was obsessed with Jim and got me into The Doors when I was about 12. I could fill most of this top 10 with all Doors albums but the debut has The End on it which is probably the ultimate Doors song. Paul Rothchild did an amazing job on this album and created that atmosphere that you can't put your finger on. Crystal Ship, Break On Through and End Of The Night are standouts for me. Favourite Song: The End.
2. LED ZEPPELIN - Physical Graffiti
I started singing in 2014 as a way to be totally self reliant but was always the guitar player in previous bands, so I grew up wanting to be Jimmy Page and used to watch The Song Remains The Same over and over and tried to copy Jimmy's leads with various degrees of success! This album is just sublime and its crazy that its half new material mixed in with old out-takes because it all works so well and blends perfectly. It's always the album I go back to and take everywhere with me. Ten Years Gone is possibly the best Zep song ever and also the riff sounds like it influenced of a lot of NWOBHM bands. Favourite Song: Ten Years Gone.
3. JANE'S ADDICTION - Ritual De La Habitual
I feel like Jane's Addiction carried the flame on from The Doors. It has that same energy and feeling for me even though there was a 15 year gap between bands. It's the sound of Dark California which for a boy from south London was incredibly seductive and exotic. I think it is still the best living band on the planet right now. This album is pure magic, the first half has the hits/singles, but the second half is where the real magic happens. The album deserved top ten status for the song Three Days alone. Perry is the ultimate front man and I was lucky enough to see them in 2014 in London. Favourite Song: Three Days.
4. DAVID BOWIE - Station To Station
Again like The Doors, I could fill most of this top ten with Bowie albums. I had heard the greatest hits growing up and during school I played Hunky Dory/Ziggy Stardust/Aladdin Sane to death along with Beard Of Stars/Unicorn by Tyrannosaurus Rex. But when I eventually arrived at Station To Station, the title track just pulled me in and it was one of the most fascinating songs I had ever heard, it builds so perfectly and is experimental without loosing focus. I love the album so much because it has the soul from Young Americans but you can hear the cold cutting edge of the Berlin trilogy starting to show through. It also has Wild Is The Wind! As many people have said since his death, it was like loosing a family member and I agree. I tend to think that all good music is influenced by Bowie in some way. Favourite Song: Station To Station.
5. JAPAN - Tin Drum
I've never heard a band with this sound, it is one of the most original sounding bands ever. David Sylvian is a genius songwriter and Mick Karn was just sublime.Favourite bass player of all time. Visions Of China and Cantonese Boy are the two songs that first got my attention. Gentlemen Take Polaroids is also an amazing album but this was the one that got me hooked. Still listen to them all the time and still one of my top 5 bands of all time and probably always will be. Favourite Song: Visions Of China.
6. MAGAZINE - Secondhand Daylight
This is one of the darkest and most fascinating albums I've ever heard. It's unlike any other sound out there. This is definitely their masterpiece and again as I have said about other bands, it creates a feeling and an atmosphere that is otherworldly and takes you on a journey. Parts of that journey might be uncomfortable but that's what makes it so captivating. Favourite Song: Permafrost.
7. TODD RUNDGREN- Todd
I remember the first time I listened to Todd was a greatest hits compilation and I thought he was more diverse than Bowie and then became obsessed with him. I love how he just doesn't care and will place a soul track next to a rock track and then a show tune. This album is my favourite with Healing a close second. I just love his voice more than anything and he was my inspiration for doing it all myself. He would play, sing, write and produce everything himself on certain albums and that appealed to me and I've managed 2 albums myself now using the same method. Favourite Song: The Last Ride.
8. KATE BUSH - Never For Ever
I'm a huge fan of Kate and this has always been my favourite album with Hounds Of Love a close second. A lot of people say that Hounds Of Love was her creative peak, but I think Never For Ever was and Hounds was a continuation. She manages to be experimental and progressive without being overly self indulgent and losing the attention of the listener. Every song is perfect and for me Breathing is one of the greatest songs ever written. Favourite Song: Breathing.
9. TELEVISION - Marquee Moon
This album was the first example of perfect imperfection I had heard. Tom Verlaine isn't the best singer and his guitar playing is messy and angular compared to my heroes at the time like Jimmy Page and Richie Blackmore, but I loved it and it showed me a different approach to playing and writing. It's one of those albums that has a complete feel to it, every song fits together and Torn Curtain for me is epic. The album exists in its own universe like most of my choices here and thats so hard to achieve. When I first discovered it, I played it non stop for weeks. Favourite Song: Torn Curtain.
10. WARNING - Warning
This is the album that started it all for me. I first came across the second album Electric Eyes a few years back which is more synth/pop, but when I found the debut, it was a totally different sound to the follow up. It feels like a heavy metal album, but it really isn't that heavy, it's just very dark but it has that something special that certain albums have that you can't put your finger on. After hearing this, I decided that maybe I could sing like this guy, so I could start a solo project where I didn't need to rely on anybody else, as it turns out once I started singing I sounded nothing like him and the rest is history. The name Wild Roses For The Exit came from the title of one of the tracks on this record. Favourite Song: Wild Roses For The Exit.
Other albums considered:
Ultravox - Systems Of Romance
Roxy Music - Avalon
Yes - The Yes Album
Suede - Dogmanstar
Didier BECU
11/12/2016
---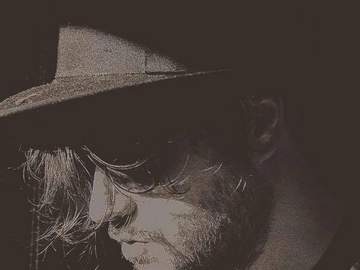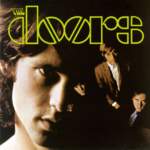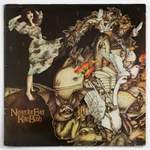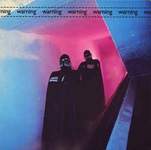 ---