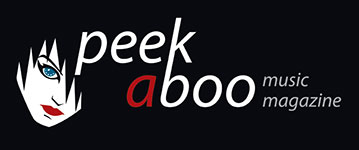 like this article review
---
JAN DEWULF (DISKONNEKTED, MILDREDA)
Ten Albums That Changed My Life
Article
22/09/2015, Didier BECU
---
At the Shadowplay Festival a musician said to me that Diskonnekted, and then especially Jan Dewulf, is the most underrated Belgian musician because he is such a perfectionist. That guy (nah, I won't mention names) said that it surely has something to do with the fact that Jan is a producer. And look, coincidence or not (I think not) when asking Jan for his list, he connects a lot of his choices with producers. So which albums, Jan?
1. GUNS'N ROSES - Use Your Illusion I & II
I am sure it's pretty uncool to start the list with Guns n' Roses, but it would just be unfair not to mention them. I was a kid and it felt rebellious to love them. I really thought Axl, Slash and Duff were awesome and they made me want to become a big rock star myself. I remember drawing tattoos on my arm with a biro. Stuff like that. And after all, maybe I am still on the very same rock 'n roll quest that I started back then. I guess, inside, the little boy never died. I recently read the biography of Duff. It was entertaining and interesting to learn about the other side of the story: the rise and fall of a big rock band.
2. THE VELVET UNDERGROUND - VU
The Velvet Underground should not be missing in the list. More than the banana one, I played the VU album the most. Especially I Can't Stand It is a milestone for me: the soundtrack of my teenage years. When it comes to alternative music, I think The Velvet Underground is one of the most influential bands ever. I like everything about them: the sound, the looks, their flirtations with art (and especially Andy Warhol), Lou Reed being their frontman, etc. The Velvet Underground is more than a band, it's a way of life.
3. U2 - Achtung Baby
This album woke up the producer inside me. I liked the songs, sure, but what was even more overwhelming was the sound. That distorted bass, the feedback noise, the filtered delays and the dirt in between everything. I loved that. It was engineer Flood who brought in that dirty sound which you can also hear on many other albums he produced or engineered, like for example PJ Harvey's Is this Desire or the superb sounding Songs of Faith and Devotion by those other heroes Depeche Mode. It's been that particular sound I've been looking for ever since. Somehow Achtung Baby (together with Songs of Faith and Devotion for that matter) was a blueprint for me of how the perfect album should sound like.
4. CHRISTIAN DEATH - Jesus Points the Bone at You?
Christian Death is another band that played a major role when growing up. My alternative journey started with gothic and dark wave after being a metal head, and I was especially fond of the sound and image of Christian Death. There's something mythical about Rozz Williams. Funny anecdote: after a gig I gave him a Mildreda demo tape. A few months later he committed suicide. I hope there's no causal connection. Anyway, even if Rozz Williams is my big hero and made incontestably the best Christian Death stuff, it was Jesus Points the Bone at You? I got to know first. So, it's fair I guess to mention this album here. I listened to it a million times and back then (change of plan) I was sure I would become a big gothic rock star myself.
5. NINE INCH NAILS - The Downward Spiral
I can't make a list without naming Nine Inch Nails. The band changed everything for me. It made me like electronics. It made me like weird and dark stuff. It was (again) something I wanted to do and become myself. It's hard to pick an album though, because his first three releases all were very inspiring for me. I stick to The Downward Spiral because now I love that album the most. If it were released today, the album would still be relevant. Sound and production were and still are so absolutely adventurous and unique.
6. FIELDS OF THE NEPHILIM - Elizium
Another iconic band between myth and legend is Fields of the Nephilim. The guitar sound has something Pink Floyd-ish which gives the dark wave sound that unique floating character. I still listen to them a lot: every week for sure. In my opinion, Elizium is the best gothic rock album ever made. The sound of the clean, but heavily delayed guitar is still the best and most inspiring dark wave sound out there. Thank God they invented NI Guitar Rig to clone that sound in the studio.
7. CURVE - Döbbelgänger
The way noise, feedback, overdistorted guitars and pumping drum machines were interwoven into lush and 'easy' melodic songs with heavenly vocals, was surprising and very inspiring to me. I like this duality, and the sound of Curve has been an influence ever since. Apart from being the husband of the singer, Alan Moulder was also their producer and the secret ingredientrthat shaped their sound. Much like Flood, his sound is dirty and filtered, and it's still the sound I am looking for when I am in the studio. Alan Moulder also defined the sound of quite some NIN material. He's a real genius and inspiration.
8. FLUKE - Risotto
After bands like Underworld, The Chemical Brothers and Orbital paved the path, there was a boom of new dance projects during the nineties. Fluke was one of them and I was hooked the first second I saw them live at a festival. It was the perfect blend of rolling break beats, strong bass lines, dirty grooves and cool vocals. The first two tracks of the album make the record legendary: Absurd and Atomb Bomb. The Diskonnekted track Playstation was my personal salute to them and to those songs. Everyone should also check the band Syntax that featured Fluke members with the unique vocals by Jan Burton.
9. FRONT 242 - Tyranny for You
As a teenager, I was definitely more guitar oriented, but NIN had opened the door to electronica for me. Once this door was opened, I obviously got to know Front 242 that then TOTALLY rearranged my musical taste. I was immediately hooked by the alternative synth sounds. For me the album is still the perfect blueprint of the perfect electro album. It influenced me enormously. It also made me like electronic music and it paved the path towards dance music in general. Later I became a big fan of techno, trance, ambient, etc. Front 242 showed me the way.
10. SUICIDE COMMANDO - Electro Convulsion Therapy (tape)
As a salute to Johan Van Roy, I'd like to mention this tape I bought after a gig in Brugge. I played it until the tape literally fell apart. Luckily most of the tracks were retaken on his debut 'Critical Stage'. I was starting with Mildreda myself and Suicide Commando was like the great example of how things were done. I loved the darkness of it all. Hellish and cold sounds that definitely defined the dark sound of Mildreda.
Didier BECU
22/09/2015
---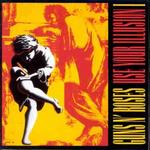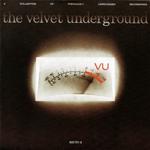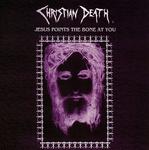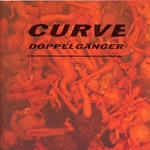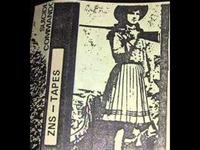 ---