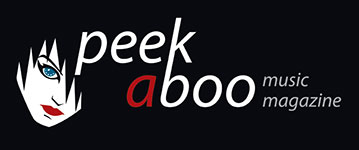 like this movie review
---
JAN VERHEYEN
Het Vonnis
Movie
Drama
[72/100]

Dutch FilmWorks
24/02/2014, Didier BECU
---
In Belgium is Jan Verheyen one of the most successful directors. He's kind of controversial as he is hated by critics (even if he reviews movies himself). You see, Verheyen is convinced that everything is allowed to make your movies sell. Over here he's considered as the man who introduced the Flemish public to the wonderful (and sometimes frightened) world of B-movies. His movies are quite okay (Alias is probably his best one), but he is also responsible for some real crap. But now with Het Vonnis (or The Verdict, which has nothing to do with the Paul Newman-classic) it seems like Verheyen made a triumph no one would have expected.


Jan Verheyen thought that Flanders deserved to have its own courtroom drama. This decision doesn't make him the new Sidney Lumet, but he certainly has made his best movie so far.


Luc Segers (Koen De Bouw) is an "example" for every citizen. He's kind of boring, but he's a hard worker and takes care of his family. On one day disaster strikes when his wife (Joke Devynck) got brutally murdered, and at the same time his little daughter got caught by car. His dream is gone. The sole thing that keeps him standing is knowing the fact that the crook will be punished, but this hope floats away as well. Someone from the Ministery Of Justice forgets his signature and so the bandit got released from prison.


Verheyen tries to discuss a very difficult matter. It's indeed heartbreaking to see that criminals are able to misuse the law, but what's the alternative? Letting the victim kill the crooks in pure Death Wish-style? The director uses (as he always does) some clichés, but they're all camouflaged by the brilliant performances from the actors: Koen De Bouw, Johan Leysen, Jo De Meyere and of course our female pride, Veerle Baetens.

Het Vonnis is out on both DVD and Blu-ray on Dutch Filmworks.
Didier BECU
24/02/2014
---
Over Jan Verheyen is er al heel wat geschreven. In een recent interview verklaarde de filmmaker dat hij er geen problemen mee heeft om in allerlei populaire tv-shows te verschijnen als daardoor zijn films beter scoren. Hij is inderdaad het soort regisseur dat perfect de weg naar de media kan vinden en er niet te belabberd voor is om af en toe eens zijn broek naar beneden te steken (gelukkig figuurlijk!). Dat betekent wel nog niet dat hij daardoor een geniaal filmmaker is. Wel is hij bijv. de man die het Vlaamse publiek naar de B-film liet kijken en ofschoon zo'n verdienste respect afdwingt, blijft hij ook de bedenker van afschuwelijke ondingen als Buitenspel of godbetert Zot van A. De beste film die Verheyen tot op heden heeft gemaakt is zijn ode aan de slasherfilm (Alias). Ten minste dat was zo tot hij met Het Vonnis op de proppen kwam. Zelfs critici die het bloed van de Antwerpenaar konden drinken moesten mondjesmaat toegeven dat hij met dit gerechtsdrama zichzelf had overtroffen. Want jawel, Het Vonnis is zeer goed en zonder twijfel één van de beste Vlaamse commerciële films aller tijden.


Verheyen vond dat Vlaanderen recht had op een eigen courtroomdrama. Ondertussen weet heel Vlaanderen welke partij binnenkort Verheyens stem zal krijgen, gelukkig kan de Antwerpenaar zich in zijn film beheersen. Zich niet tevreden voelen met de soms surrealistische wegen van de justitiewereld is namelijk geen Vlaams, maar een universeel gegeven. Ook al maakt Verheyen bijv. een misplaatst grapje over een kunstenaar die katjes in de lucht smijt, is Het Vonnis gelukkig geen typische Vlaamse film geworden. Niet alleen qua inhoud, ook qua filmstijl. Jan Verheyen is wel geen Sidney Lumet, maar heeft wel zijn grootste vijanden lik op stuk gegeven door zichzelf te overstijgen.


Het verhaal zelf is ondertussen meer dan genoeg bekend. Luc Segers (Koen De Bouw) is een voorbeeldige burger. Hij werkt hard, zet zich in voor zijn gezin, leest de juiste boeken en stemt wellicht ook op de liberalen. Maar dan gebeurt het. Op een avond wordt zijn echtgenote (Joke Devynck) op een hondsbrutale manier vermoord terwijl ze brood uit een automaat haalt. Op hetzelfde ogenblik wordt zijn dochtertje van de weg gemaaid. De droom van Luc Segers is weg. Het enige waaraan hij zich kan optrekken is het feit dat de dader zal worden gestraft, maar ook dat "geluk" wordt hem ontnomen. Omdat één of andere procureur is vergeten een handtekening te plaatsen wordt de boef op vrije voeten gesteld.


Verheyen waagt zich meer dan eens op glad ijs met dit gevoelig onderwerp. Net zoals iedereen draait ook Verheyens maag om als een misdadiger de gevangenis mag verlaten wegens een procedurefout. Maar wat is het alternatief? We krijgen wel sympathie met het personage van Koen De Bouw, maar het kan toch ook niet dat het slachtoffer in pure Death Wish-stijl net als Charles Bronson zijn moordenaars gaat afknallen? Verheyen zegt het wel niet expliciet, maar we vermoeden dat voor hem de doodstraf weer kan. Ofschoon Verheyen met Het Vonnis op een veel hoger niveau staat, haalt hij nu ook weer zijn neus niet op voor platgetreden clichés die de film minder interessant maken. Gelukkig worden die schitterend gecamoufleerd door de ijzersterke acteerprestaties. Koen De Bouw en Johan Leysen imponeren wederom, Jo De Meyere is gewoon weer Jo De Meyere (en dus schitterend) en Veerle Baetens is zonder meer de beste actrice van ons land.

Echt veel extra materiaal vind je op deze disc niet, ofschoon je je de vraag kan stellen of dat wel nodig is. Het interview met Verheyen leert je immers meer dan voldoende over deze film. Verheyen is zoals altijd hypernerveus en door de regels hoor je dat hij al lang niet meer wakker ligt van wat de critici over hem schrijven. Het grote publiek houdt van hem en daarmee is zijn doel bereikt. Er is ook een verslagje over de première van de film en is interessant voor wie bijv. wil weten wat Will Tura van Het Vonnis vond. Ten slotte zijn er ook nog wat weggelaten scènes op deze disk terug te vinden.


Niet iedereen zal het over zijn lippen kunnen krijgen, maar Jan Verheyen heeft deze keer een steengoede film gemaakt. Verheyen zou Verheyen niet zijn zonder beroep te doen op onze emoties, maar ook al maakt hij zich (net zoals de politici die hij hekelt dat doen) schuldig aan populisme, blijft Het Vonnis een geslaagde prent. Met dank aan de briljante cast en het knappe camerawerk van Frank van den Eeden. We zouden bijna durven beweren dat we hem Zot Van A vergeven!
Didier BECU
24/02/2014
---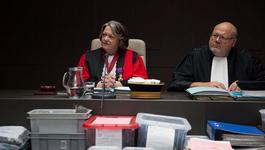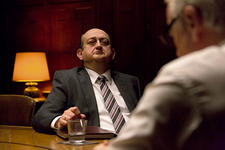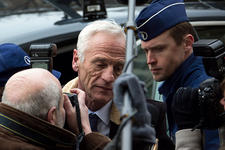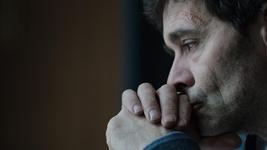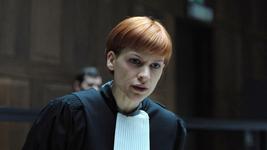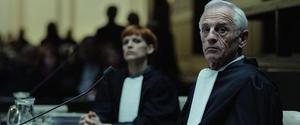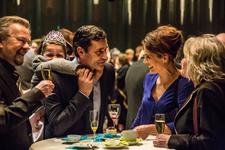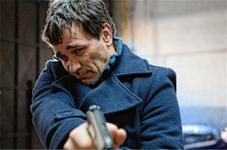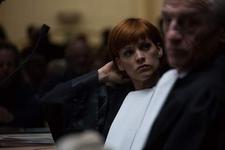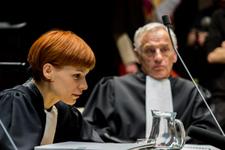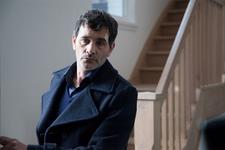 ---