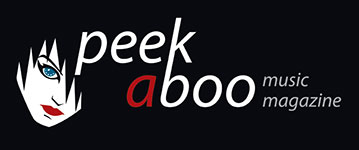 like this movie review
---
JASON MOMOA
Road To Paloma
Movie
Thriller
[35/100]

Anchor Bay
07/04/2015, Didier BECU
---
You can of course blame Dennis Hoppe, but every movie about a motorcyclist who seeks freedom, is automatically compared to Easy Rider. In the case of the Indian Wolf (Jason Momoa, who also directed the film) you have to take that freedom very literally, because he is on the run for the FBI after he murdered the man who killed and raped his mother. During his journey he meets Cash (Robert Homer Mollohan, who co-wrote the script) and together they go to the Rocky Mountains, because Wolf wants to scatter his mother's ashes there. During the trip lot of things happens but unfortunately far too little to hold the attention of the viewer.
You can actually compare the movie with those awful T-shirts that you can buy for 5 euro, showing an Indian and a wolf. It is such a cliché that you almost have to be crazy to still see the beauty of it. That is also the case with this road movie of Momoa.
It is not just the images you have seen hundreds of times before, Momoa also finds it necessary to add cliché poetry. The only bright spot is the appearance of Lisa Bonet, who is in real life the wife of Momoa. We assume that Road To Paloma isonly fodder for motorcyclists who love the Indian lifestyle.
Didier BECU
07/04/2015
---
Je kan er natuurlijk Dennis Hopper de schuld van geven, maar iedere film over een motorrijder die de vrijheid opzoekt wordt sowieso vergeleken met Easy Rider. In het geval van de indiaan Wolf (Jason Momoa, die de film ook regisseerde) moet je dat zeer letterlijk nemen want hij is op de vlucht voor het FBI nadat hij de man heeft vermoord die zijn moeder doodde en verkrachtte. Tijdens zijn rit ontmoet hij Cash (Robert Homer Mollohan, die meeschreef aan het script) en samen trekken ze naar de Rocky Mountains omdat Wolf de as van zijn moeder daar wil uitstrooien. Tijdens zijn tocht gebeurt er natuurlijk van alles, maar jammer genoeg veel te weinig om de aandacht van de kijker vast te houden.
Road to Paloma kun je eigenlijk het best vergelijken met die afschuwelijke T-shirts die je voor 5 euro koopt met daarop een indiaan en een wolf. Het is zo'n cliché dat je bijna gek moet zijn om daar nog de schoonheid van te zien. Dat is ook het geval met deze roadmovie van Momoa.
Het zijn niet alleen de beelden die je al honderden keren hebt gezien, ook vindt Momoa het nodig om zijn film vol te pompen met tenenkrommende poëzie. Het enige lichtpunt dat overblijft is de verschijning van Lisa Bonet, die in het dagelijkse leven de echtgenote van Momoa is. We veronderstellen dat Road To Paloma louter voer is voor motorrijders die dwepen met Indianen.
Didier BECU
07/04/2015
---
---