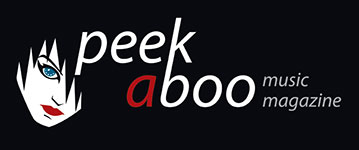 like this movie classics review
---
JASON REITMAN
Young Adult
Movie
•
Movie classics
Drama
[84/100]

Universal Pictures
27/04/2015, Didier BECU
---
When Jason Reitman got the opportunity to collaborate for the second time with screenwriter Diablo Cody, he immediately stopped working on his latest project Labor Day. With a budget of 12 million dollars and a running time of 30 days, the maker o Juno and Up In The Air realised another beautiful piece of alternative cinema. Unfortunately, the movie audience didn't fall for Young Adult . And yes, for those who might have missed it (almost everyone): better see it now. Or in other words: Jason Reitman made once again a masterpiece.
Just like in Juno Diablo Cody creates the story of a misfit. Mavis Gary (Charlize Theron) was once the babe in high school who gave every boy a wet dream. Meanwhile, the blonde is 37 years old and even though she has a nice career as the ghostwriter of a popular book series, her life outside work is a mess. Her breakfast is nothing more than a big swig from a bottle of Diet Coke. The once popular Mavis leads a boring life. Suddenly she finds a mail in her box in which Beth (Elizabeth Reaser) informs her about her newborn baby. Mavis first thinks it is a bad joke, Beth is indeed married to Buddy (Patrick Wilson), Mavis' childhood love of whom she herself was pregnant, although a miscarriage decided otherwise about her fate. After reading the mail, Mavis is more determined than ever and along with her dog Dolce she leaves Minneapolis for the god forsaken city of Mercury. The woman wants her first love back.
Young Adult is a film taken from life. Everyone will know a type like Mavis Gary. You know, the popular student who was hated by the other girls, but later turned out to be a loser. Besides the excellent scenario, there is obviously Charlize Theron, the star of the film. Besides, when Reitman first read the script, he knew immediately that the handsome blonde was the perfect actress for this role. Anything but a simple task as it turned out, because the superstar was busy on the sets of both Prometheus and Snow White and the Huntsman. Perhaps Charlize must have thought of Monster, the little film that earned her an Oscar as best actress. She is simply a woman who can do everything. Her male opponent Patrick Wilson we know of course best for his roles in pearls like Hard Candy, Watchmen and Little Children..
Young Adult might have been a flop, with this tragicomedy byJason Reitman proves again that he is one of the most talented American filmmakers of his time, and yes, Charlize Theron also shows here once again that she is a wonderful actress! And no, we 're really talking about her acting talent.
Didier BECU
27/04/2015
---
Toen Jason Reitman voor de tweede keer de kans kreeg om samen te werken met scenariste Diablo Cody, staakte hij meteen de werkzaamheden van zijn nieuwste project Labor Day. En gelukkig maar, want met een budget van 12 miljoen dollar en een draaitijd van amper 30 dagen leverde de cineast na Juno en Up In The Air wederom een prachtig staaltje alternatieve cinema af. Jammer genoeg liet het filmpubliek het deze keer afweten waardoor Young Adult slechts een paar weken in de bioscoopzalen te bewonderen was. En jawel, voor wie toen zijn kans zou hebben gemist, bestaan er gelukkig Blu-rays en dvd's. Wie een beetje tussen de regels kan lezen, heeft de boodschap ondertussen begrepen: opnieuw een aanrader van jewelste van Jason Reitman.
In Juno schetste Diablo Cody het relaas van een jong tienermeisje dat zwanger raakte en ook in Young Adult koos de scenariste voor een buitenbeentje uit de maatschappij. Mavis Gary (Charlize Theron) was steeds het begeerde meisje op de middelbare school dat iedere jongen een natte droom bezorgde. Ondertussen is de blondine 37 geworden en ook al heeft ze als ghostwriter van een populaire boekenreeks een carrière opgebouwd, is haar leventje buiten het werk een zooitje geworden. Haar ontbijt is niet meer dan een grote slok uit een fles Diet Coke en haar appartementje is een plaats waar alleen wanorde heerst. En kijk, de eens zo populaire Mavis leidt jaren later een saai leventje. Plots valt er een e-mail in haar mailbox waarin Beth (Elizabeth Reaser) haar op de hoogte brengt van haar pasgeboren baby. Mavis denkt eerst dat het om een misplaatste grap gaat, Beth is immers getrouwd met Buddy (Patrick Wilson), de grote jeugdliefde van Mavis van wie ze zelf ooit zwanger was, ofschoon een miskraam anders over haar lot besliste. Na het lezen van de mail is de schrijfster meer dan ooit vastbesloten en trekt ze samen met haar schoothondje Dolce van Minneapolis naar het godvergeten Mercury, de vrouw wil immers haar eerste liefde terug.
Net zoals Juno is Young Adult weer zo'n film geworden die uit het leven is gegrepen. Iedereen zal wel een type als Mavis Gary kennen. Je weet wel, de populaire studente die door de andere meisjes werd gehaat, maar die later niet meer dan een hoopje ellende is geworden. Naast het uitmuntende scenario is het natuurlijk Charlize Theron die de ster van de film is. Trouwens, toen Reitman het scenario voor het eerst las wist hij meteen dat de knappe blondine de geknipte actrice was voor deze rol. Een allesbehalve eenvoudige klus zo bleek, want de superster zat op dat moment met de opnames van zowel Prometheus als Snow White and The Huntsman. Wellicht moet Charlize aan Monster hebben gedacht, de kleine film die haar verdiend een Oscarbeeldje als beste actrice opleverde, want in Young Adult bewijst deze mooie dame nog maar eens met verve dat ze de beste actrice van het moment is. Theron is gewoonweg een vrouw die alles aankan. Haar mannelijke tegenspeler Patrick Wilson kennen we uiteraard van zijn rollen uit filmparels als Hard Candy, Watchmen en Little Children.
Young Adult mag dan wel een flop zijn geworden, toch bewijst deze tragikomedie nog maar eens dat Jason Reitman één van de meest talentvolle Amerikaanse regisseurs van dit moment is en jawel, ook Charlize Theron toont hier nog maar eens wat ze kan: wat een heerlijke actrice! En neen hoor, we hebben het wel degelijk over haar acteertalent.
Didier BECU
27/04/2015
---
---