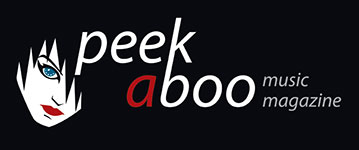 like this cd review
---
JAY SMITH
King of Man
Music
•
CD
Garagerock
•
Post Rock
•
Rock
•
Singer Songwriter
[91/100]

Gain Music
15/06/2014, Filip VAN MUYLEM
---
'The Blues', well: the title describes the song and the genre perfectly! A great one, well lived true! I like his voice! A bit more into rock and with a high Nickelback influence is 'Women' and it's clear that he's very keen on them, almost getting a high on them! I can smell the smoking gun!
With this one the front cover gets uncovered (yup: a half-naked man, with a sexy torso, just too bad that he's smoking a cigarette). Somehow I get a typical American vibe here, but he's from Sweden and that's a bit strange. The piano, the backing choir and the classical vibe in the beginning of 'Keeps me Alive' reminds me of some 80's hit, but its name slips too fast away. There's even a saxophone in it! Maybe it's 'You make me feel like a natural women' from Aretha Franklin however his voice reminds me more of Joe Cocker, but it's a great track! '
King of Man', the title track has a nice piano in it and a 50's retro sound. It goes almost like a waltz or is it more meant as a Christmas song? It's filled with sweetness and a great choir. At some point I started thinking about Tom Jones and his 'Delayla'. 'Cowboys from Hell' sounds a bit like the track, it's really funny how he chooses the title tracks! Bon Jovi isn't far away on this one. '
Sanctuary' starts with a late night jazzy sound, coming from a bar, drinking a whisky... and then turns into some Nickelback with a little bit of strings. Some more jazz-rock (trumpets included) with 'Keep your troubles at Bay'. It's nicely swinging and swaying, even for me it was hard to start moving on the rhythm as it is a real catchy track! It might figure in series like True Blood or Sons of Anarchy!
Almost on the same level is 'Ode to Death (Little Sister)', with a very nice piano solo in it. 'Tramp of Love' sounds more like a ballad. Again I feel a very American orientated vibe! Is it the chorus, the girls in the back, the guitars, the producer … ? I don't know and I think you better listen to it and judge for yourself.
This one also reminds me of Nickelback. 'Evil I might be' is a nice soft rocker with a nice orgue and a funky sound. 'Worries won't Bring It Back' is also a great track, but this one beats them all: 'Sanctuary Revisited' as is has been turned into a great tearjerker of a ballad!
It's a nice jewel, not very original (in my personal opinion), but I stayed tuned the whole afternoon and would have still listened to it if I did not need to focus on filling in my tax papers... I think that says enough, right?
Filip VAN MUYLEM
15/06/2014
---