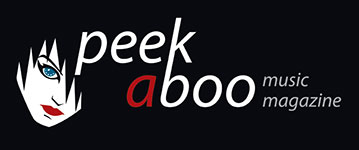 like this cd review
---
JE T'AIME
Je T'aime
Music
•
CD
Darkwave
[78/100]

20/09/2019, Aldo QUAGLIOTTI
---
Les Parisiennes ensemble of Anaïs Novembre , Marion Parfait, Dany Boy and Crazy Z, grouped under the collective name of Je T'aime, hibernated in the misty scene for quite some time. After having decided to break the latitant consistency of their talent, barricaded into a secluded spot on the coast of Brittany, the self-titled debut album turns out to be a pertinent and well-produced follow-up of the single that had premiered in the spring of 2018, called "The sound".
After the first listen the post-punk cold wave hybrid might be in need of some better guidance, but the lineament of its face is clearly a trenchant description of intellectual libertinage: in the same journey we find accented beats, lethiferous sonic constructions and laborious and intense lyrics, rigorously in English with hues of French.
A choice, this one, that doesn't completely translate into efficiency : if it's true that the language itself, always pointed out for being an amorous and utterly erogenous native tongue and here strongly menacing, sometimes jeopardizes the project credibility, sounding a lixiphanic construction that would just happen to be so elegant, if instead of coming out of such boisterous band, would be distinguishably hummed by Letrux.
Many elements are there propping the spirit up. We marvelously trip over songs like "Dance", with Its thudding riff insisting over the main line and "The flying Dutchman", that brings about a certain brilliance whose grace, skill and virtuosity enthrall the listener.
It is, a project that doesn't lean on fashion (what better than "Spyglass" as a "Nihil obstat" for promoting them?), that proudly "runs under the sun" ("Hide and seek") and definitely plugs into the unknown and untouched territories, unwound from the foreseeable aesthetic of these times ("Satan's bitch").
Je T'aime generously picks out elements from many sources, besides their talent: it latches onto interesting northern European scenes of thriving personalities (who said Hercules And Love Affair?) and lives with bands like Sundara Karma, 1975, Joy division ("A million sun", to mention one).
The lustful, lickerish grin of "Fuck me" is straightened out by "Merry-go round", whose syncs are lashing down mercilessly with up-tempo beats, preparing the ground to "Watch out", a Moby's "Yeah" slow-mo version, less eurodance and with more eerie-infused sound that slightly limps over the ending, nearly dissolving.
What is sure, after these eleven tracks, is that this band fobs doubts off and it's surely ready to progress and evolve. For now, long story short: that's a fabulous limber up.
Aldo QUAGLIOTTI
20/09/2019
---