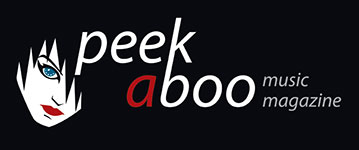 like this movie classics review
---
JEAN-JACQUES ANNAUD
Coup De Tête
Movie
•
Movie classics
Drama
[78/100]

Gaumont
21/11/2014, Didier BECU
---
When hearing the name Jean-Jacques Annaud, everyone immediately thinks of masterpieces such as The Name of the Rose , L' Ours or Seven Years in Tibet. Much less known (and therefore less loved) is Coup de Tête (1979) with Patrick Dewaere. After the French filmmaker won unexpectedly the Oscar for Best Foreign Film (1976) for Noirs et Blancs en Couleur (original title: Black and White in Color), Annaud became the new French prodigy. His next film was Coup de Tête on a screenplay by Francis Veber (the man who wrote almost all scenarios for the Pierre Richard movies). You won't laugh much in Coup de Tête, as it is a social drama clearly inspired by Bertrand Bliers scandal movie Going Places. Funnily enough, the producers opted to give the lead role to Gerard Depardieu, but at the insistence of Annaud it was finally given to Patrick Dewaere.
The French top actor was certainly not an easy guy to work with. Dewaere already had severe psychological problems and was at odds with almost everyone (it ended on July 16, 1982 with suicide). Coup de Tête is a film that ideally suits Dewaere 's image. He plays the footballer François Perri, who is reviled by the villagers because of his big mouth. Finally he is falsely accused of rape and ends up in jail. When the top football player of the village team misses an important game, the authorities decide to release François from prison to take his place.
Although the story seems a bit implausible (a mayor who releases a prisoner to let the village football team win), Coup de Tête is a delicious French film with a brilliant Dewaere (even though he probably just played himself). Jean Bouise, who later became one of Luc Besson's favorite actors, received a César (the French Oscar) for best supporting actor.
Coup De Tête is available in France, both on DVD and Blu -ray, via Gaumont.
Didier BECU
21/11/2014
---
Bij het horen van de naam Jean-Jacques Annaud denkt iedereen natuurlijk meteen aan meesterwerken zoals The Name of the Rose, L'Ours of Seven Years in Tibet. Heel wat minder bekend (en dus minder bemind) is Coup de Tête uit 1979 met Patrick Dewaere. Nadat deze cineast in 1976 onverwacht de Oscar voor Beste Buitenlandse Film voor Noirs et Blancs en Couleur (oorspronkelijke titel: La Victoire en Chantant) kreeg, werd Annaud het nieuwe Franse wonderkind. Zijn volgende film werd Coup de Tête, naar een scenario van Francis Veber (de man die bijna alle scenario's voor de Pierre Richard-films schreef). In Coup de Tête valt er evenwel weinig te lachen, het is eerder een sociaal drama dat duidelijk is geïnspireerd door Bertrand Bliers schandaalfilm Les Valseuses. Grappig genoeg opteerden de producers om de hoofdrol aan Gerard Depardieu te geven, maar op aandringen van Annaud werd het uiteindelijk toch Patrick Dewaere.
De Franse topacteur was zeker geen gemakkelijke vent om mee samen te werken, dat ondervond ook Annaud. Dewaere had toen al zware psychische problemen en hij lag zowat met iedereen overhoop (uiteindelijk eindigde het op 16 juli 1982 met zelfmoord). Coup de Tête is een film die perfect bij Dewaere's imago past. Hij speelt de voetballer François Perrin, die door zijn grote mond door z'n dorpsgenoten wordt verguisd. Uiteindelijk wordt hij ten onrechte beschuldigd van verkrachting en eindigt in de cel. Als de topvoetballer van het dorpsteam door een busongeluk niet kan spelen, besluiten de autoriteiten om François vrij te laten zodat hij kan participeren in een belangrijke match.
Ofschoon het verhaal een beetje ongeloofwaardig lijkt (een burgemeester die een gevangene vrijlaat om het dorpsteam te laten winnen), is Coup de Tête toch een heerlijke Franse film met een schitterende Dewaere (ook al speelde die waarschijnlijk gewoon zichzelf). Jean Bouise die later één van de troetelkinderen van Luc Besson werd, kreeg een César (de Franse Oscar) voor de beste bijrol.
Coup de Tête is vlot verkrijgbaar in Frankrijk, zowel op dvd als Blu-ray via Gaumont.
Didier BECU
21/11/2014
---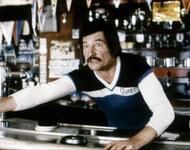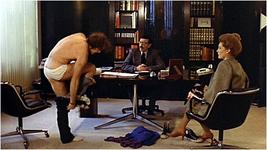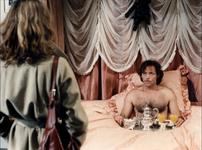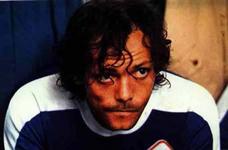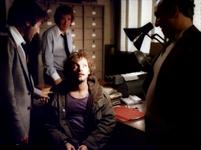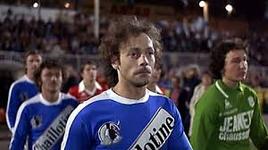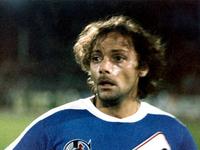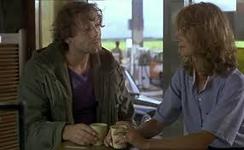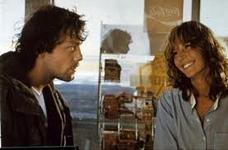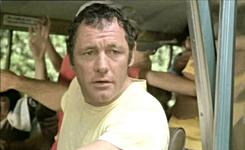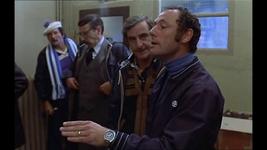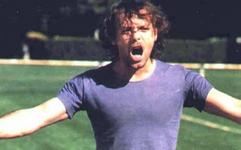 ---