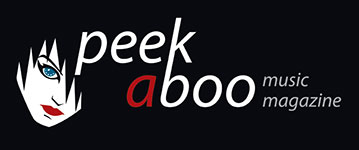 like this movie classics review
---
JEAN-LUC GODARD
BANDE A PART
Movie
•
Movie classics
Nouvelle Vague
[84/100]

Gaumont
11/03/2015, Didier BECU
---
Last year, on his 85the birthday, Jean-Luc Godard proved once again that he is one of the most controversial directors. His latest masterpiece Goodbye To Language (in 3D!) landed in most lists of critics, but was shown only once in Belgium: during the Ghent Film Festival, and even then some people prematurely left the room! Even though countless books and theories were written about Godard, in which his genius touch is praised, it never has been different. But whether you are for or against him, you can't deny that he has a huge impact on today's cinema. As the leader of the nouvelle vague movement, the filmmaker almost broke all boundaries of film making.
One of his most famous works is undoubtedly Bande à Part, a crime film that actually is not a crime movie at all. By both the story and the handsome photography (by Raoul Coutard), you would think that Jean-Pierre Melville (the grandmaster of French crime film) was behind the camera, but the quirky (almost absurd) approach reveals that it is indeed Godard. The examples of this classic are known: after ten minutes a voice over resumes the story for those who have arrived too late, there is the classic fur minutes dance scene, which was filmed in one shot (and later copied by Tarantino in Pulp Fiction), the scene in which the three protagonists are running through the Louvre museum in one minute (also done by Bertolucci, in The Dreamers) or that famous scene, in which the actors suddenly ask for silence and Godard switches off the soundtrack for one minute. Strange, bold, but nonetheless the work of a genius.
Oh yes, and is there also a story involved, we hear you think? Well, the script is based on a crime novel by Dolores Hitchens, but that is hardly noticeable. Thanks to the tips of Odile (Anna Karina, indeed the singer and for a short time Godard's wife), the two bandits Franz (Sami Frey) and Arthur (Claude Brasseur) can enter a villa in which a large sum of money is hidden, but you don't have to expect a bigger story than that. There is a threesome love affair, but that concept is not explored any further. You watch a Godard movie for.... well, the Godard-images (and that can be a car that passes by). For those who like to explore the strange Godard-world (do it without thinking!) Bande à Part is an ideal starter.
Didier BECU
11/03/2015
---
Vorig jaar bewees Jean-Luc Godard op zijn 85e nog maar eens dat hij één van de meest controversiële regisseurs is. Zijn laatste meesterwerk Goodbye To Language (in 3D!) haalde wel de meeste lijstjes van de critici, maar werd in België alleen tijdens het Filmfestival van Gent vertoond, en dan nog waren er mensen die vroegtijdig de zaal verlieten! Ook al zijn er over Godard ontelbaar veel boeken en theorieën geschreven, is dat nooit anders geweest. Maar of je nu voor of tegen hem bent, je kan niet beweren dat hij geen impact heeft gehad op de cinema. Als leider van de nouvelle vague-bewegingen tastte de cineast zowat alle grenzen van de cinema af, die zowel gedurfd als baanbrekend zijn.
Een van zijn bekendste werken is ongetwijfeld Bande à Part, een misdaadfilm die eigenlijk geen misdaadfilm is. Zowel door het verhaal als de knappe zwart-witfotografie (van Raoul Coutard) zou je denken dat Jean-Pierre Melville (de grootmeester van de Franse misdaadfilm) achter de camera staat, maar de eigenzinnige (bijna absurde) aanpak verraadt dat het wel degelijk Godard is. De voorbeelden uit deze klassieker zijn overbekend: na tien minuten vat een voice-over de film samen voor zij die te laat in de zaal zijn binnengekomen, de dansscène van vier minuten die in één shot is opgenomen (en later werd gekopieerd door Tarantino in Pulp Fiction), de scène waarin de protagonisten op één minuut door het Louvre rennen (eveneens door Bertolucci in The Dreamers nagebootst) of gewoon het stuk waarin de spelers plots om stilte vragen en Godard gewoon de geluidsband voor één minuut uitschakelt. Vreemd, gewaagd, maar wel geniaal.
O ja, zit er ook nog een verhaal in die film, horen we je denken? Wel, het script is gebaseerd op een misdaadroman van Dolores Hitchens, maar dat merk je nauwelijks. Dankzij Odile (Anna Karina, inderdaad de zangeres en tevens voor een korte tijd Godards echtgenote) kunnen de twee bandieten Franz (Sami Frey) en Arthur (Claude Brasseur) in een villa inbreken waar een grote som geld ligt, maar van een echt plot is er nauwelijks sprake. Er is een verwarde driehoeksverhouding, maar ook dat concept wordt niet voort uitgediept. Een Godard bekijk je voor tja....de Godard-beelden (en dat kan gewoon een voorbijrijdende auto zijn) en voor wie zich daartoe wil laten verleiden (doen dus!) is Bande à Part een ideale starter.
Didier BECU
11/03/2015
---
---