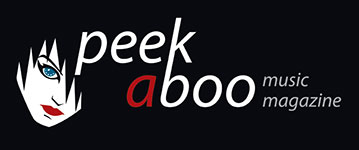 like this article review
---
JEAN-MARC LEDERMAN
A Person to Discover
Article
Dark Electro
07/05/2015, Britta Tabrit
---
After having reviewed a couple of bands and CDs so far, I got in touch with Jean-Marc Lederman and thought it would be interesting to do something different: reviewing a single person and his work that is not for one band only, but really broadly based.
Jean-Marc Lederman is a Belgian musician, composer and also producer.
During his time in London, he worked with numerous bands including Fad Gadget, Matt Johnson of The The. After returning to Brussels he founded 2 bands: the industrial project The Weathermen (the song "Poison" got famous through the US TV show "Baywatch" https://www.youtube.com/watch?v=6AGQ0hZ4ED4) and the Electropop project "Kid Montana".
He worked together with the Belgian rock band Streets, Front 242 and with other artists including Julianne Regan (Jules et Jim), Jacques Duvall and Alain Bashung (Jean-Marc composed songs for the emotive and triple-platinum album "Fantaisie Militaire").
Further on he works for "Ghost & Writer" together with Frank Spinath of Seabound. Man-Dello (a solo electronica project), La Femme Verte and Mari & the Ghost are more projects he's involved in.
He was one of the first composers to write soundtracks for videogames.
In addition he recently developed a musical iPhone app, "Mini-Composer", together with Karl Bartos (ex-Kraftwerk) and the Japanese multimedia artist Masayuki Akamatsu
His latest creation is the multiplatform project "The Last Broadcast On Earth". With the help of 13 singers from 8 countries and 3 different continents, you can go on an adventurous journey: you're driving at night, alone, on a deserted country road and there's only one radio station broadcasting...
* Is this the latest day on Earth ?
Why is there only one radio station broadcasting ?
What happens at the end of the night ? *
This experience is available as a music digipack but also on a free app with two free videogames and a dedicated website, offering you multiple sensorial experiences! (www.jmlederman.com).
At the end of April he released another Mari & the Ghost album called "Superstitions" (https://soundcloud.com/mari-and-the-ghost).
I would say Jean-Marc Lederman is quite an interesting person you simply can't pigeonhole. Always trying to invent something new and to reinvent himself, I'm sure there's still lots of things to come. Let's wait and wonder!
Britta Tabrit
07/05/2015
---