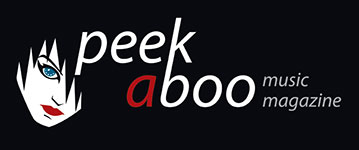 like this cd review
---
JEAN-MARC LEDERMAN
The Last Broadcast On Earth
Music
•
CD
Avant-garde
•
Blues
•
Soundtrack
•
Synth Pop / Electro Pop
[98/100]

Off-recordlabel
21/05/2015, Jurgen VANVLASSELAER
---
You are driving in the middle of the night on a deserted road and you're listening to a radiostation at – what could be – the last night on earth.
Busy bee Jean-Marc Lederman (The Weathermen, Ghost & Writer) presents us here The Last Broadcast On Earth. A very interesting concept and Jean-Marc Lederman made a fantastic album around it. He gathered again some excellent well known voices around him, voices he worked with in the past, such as his alltime partner in crime Bruce Geduldig (The Weathermen, Tuxedomoon), Frank Spinath (Seabound, Ghost & Writer), Jay Aston (Gene Loves Jezebel), Anna Domino, Sophie & Raya (Dark Poem, La Femme Verte), Julianne Regan (All About Eve, Jules Et Jim), Sam Devos (For Greater Good, La Femme Verte) etc., who all deliver a great contribution to this album. Going from crazy radiobroadcastpieces and moviesamples to bluesy melancholic tracks to disturbed synthpoptunes.
Jean Marc is also a master in chosing the perfect vocals for the right track and every vocalist on this album is spot on. The same counts for the newcomers he is working with on this album. Mari Kattman (Mari And The Ghost), Froxeanne (The Frozen Autumn), Tom Shear (Assemblage 23) etc., are all well chosen as well and all add a big plus to this album. It's even a shame that most of the vocalists are only singing/contributing on one track.
Another thing I want to point out is the very beautiful cover of this album, made by Jean-Marc's son Kevin.These little artworks never – or barely - get the credit they deserve. A very oldschool Belgian drawing and the perfect cover for this album.
So if you are on the road a lot at night, this is your perfect soundtrack, a beautiful melancholic trip with a big nostalgic feel. My CD player is on repeat.
Jurgen VANVLASSELAER
21/05/2015
---