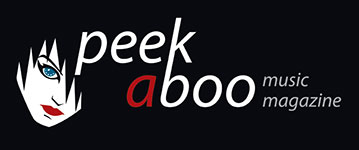 like this movie review
---
JEAN-MARC VALLEE
Dallas Buyers Club
Movie
Biography
•
Drama
[82/100]

Warner Home Video
06/12/2014, Didier BECU
---
Perhaps in 2014 it will not be better in certain environments as in July 1985 when for some AIDS was a disease for gay men only. For homophobes it was even a deserved punishment. When Ron Woodroof (Matthew McConaughey) reads in a newspaper that Rock Hudson has died of AIDS, he thinks the same way. This tough cowboy loves rodeo and fucks everything he sees, as long as it is female. And then the inevitable happens: one day the tough macho collapses and the verdict is painful: he is infected with HIV and has only 30 days to live. He is furious at the doctor (Jennifer Garner). How can he, Ron Woodroof, have AIDS? He has not touched a guy in his life! No, he doesn't know that you can get AIDS through unprotected sex.
The Texan gets weaker every day and his former friends drop him one after the other. Woodroof is convinced that no one will get him six feet under in 30 days. He seeks support from other AIDS patients and protest against the pharmaceutical industry that believes in the expensive AZT, while better meds are on the market (in Mexico and thus illegal). Woodroof buys and sells these prohibited drugs (hence the film title) and he can save (or at least extend) many lives.
With Dallas Buyers Club the Canadian filmmaker director Jean-Marc Vallée (creator of the fantastic CRAZY) made his breakthrough. Matthew McConaughey finally got his well-deserved fame: he won is first Oscar. Brad Pitt and Ryan Gosling will not like to read it, because earlier they refused the role. For those who arte still unaware: Matthew McConaughey is simply the best actor of 2014! Just like Christian Bale in The Machinist, McConaughey lost 20 pounds and as a result Ron Woodroof looks completely exhausted. Jared Leto also won an Academy Award for Best Actor in a Supporting Role. Actually the entire cast is acting good, even Jennifer Garner proves that she is still not depreciated.
The screenplay by Craig Borten is based on an interview with Woodroof a month before he died. It is of course all perfect Oscar material and director Jean-Marc Vallée directed both a pretty intense drama and a captivating indictment against the pharmaceuticals.
If you still have not seen Dallas Buyers Club, you definitely should, if only to convince yourself that Matthew McConaughey is lonely at the top. Granted, Leonardo DiCaprio may push him aside any second, but nevertheless this film is recommended.
Didier BECU
06/12/2014
---
Wellicht zal het in bepaalde milieus anno 2014 niet beter zijn, maar in juli 1985 stond aids geboekstaafd als een "vuile" ziekte die alleen maar homo's kunnen krijgen. Volgens homofoben was het zelfs een verdiende straf. Als Ron Woodroof (Matthew McConaughey) in een krantenartikel leest dat Rock Hudson aan de ziekte is overleden, denkt hij er ook zo over. Deze stoere cowboy is een trouwe rodeobezoeker en neukt alles wat hij te pakken krijgt, zolang het maar vrouwen zijn. En dan gebeurt het onvermijdelijke, op een dag stort de stoere macho ineen en het verdict is pijnlijk: hij is besmet het hiv-virus en heeft nogslechts 30 dagen te leven. Hij scheldt z'n arts (Jennifer Garner) de huid vol, want hoe kan hij, Ron Woodroof, aids hebben? Hij heeft in zijn leven geen vent aangeraakt! Neen, dat je aids kan krijgen door onveilige seks, dat wist Woodroof niet.
De Texaan gaat met de dag achteruit, zijn gestel wordt alsmaar zwakker en zijn vroegere vrienden laten hem als een baksteen vallen. Toch is Woodroof ervan overtuigd dat niemand er hem zal onder krijgen in 30 dagen. Hij zoekt steun bij andere aids-patiënten en durft het aan om ten strijde te trekken tegen de farmaceutische industrie die het peperdure AZT als redmiddel ziet, terwijl er op de markt (in Mexico en dus illegaal) betere middelen zijn. Woodroof zet een handeltje op in verboden medicijnen (vandaar de filmtitel) en redt daarmee wel (of ten minste verlengt) heel wat levens.
Met Dallas Buyers Club brak de Canadese cineast regisseur Jean-Marc Vallée (maker van het fantastische C.R.A.Z.Y.) door. Ook Matthew McConaughey kreeg eindelijk zijn verdiende roem, want hij behaalde voor het eerst een welverdiende Oscar. Brad Pitt en Ryan Gosling zullen het niet graag lezen, want eerder bedankten zij voor de rol. Wie het trouwens nog niet zou weten, in 2014 is Matthew McConaughey gewoonweg de allerbeste acteur! Net zoals Christian Bale dat in The Machinist deed, vermagerde ook McConaughey 20 kilogram waardoor de acteur er totaal afgepeigerd uitziet. Ook Jared Leto sleepte terecht een beeldje in de wacht, hij kreeg als de bevriende travestie een Oscar voor Beste Mannelijke Bijrol. Eigenlijk speelt de hele cast voortreffelijk, zelfs Jennifer Garner bewijst dat ze nog lang niet afgeschreven is.
Het scenario van Craig Borten is gebaseerd op een interview dat hij maakte met Woodroof een maand voor hij stierf. Het is natuurlijk allemaal gedroomd Oscarmateriaal, maar regisseur Jean-Marc Vallée maakt er zowel een knap intens drama als een aanklacht tegen de farmaceutica van.
Mocht je Dallas Buyers Club nog niet zou hebben gezien, dan moet je dat beslist doen, al was het maar om je er nog maar eens van te overtuigen dat Matthew McConaughey eenzaam aan de top staat. Toegegeven, Leonardo DiCaprio kan er hem iedere seconde afdonderen, maar desalniettemin een aanrader van formaat.
Didier BECU
06/12/2014
---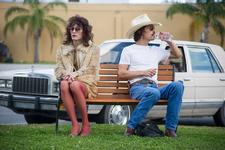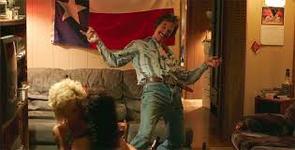 ---