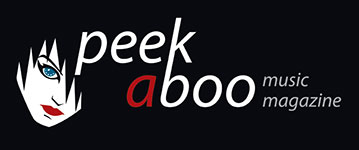 like this movie classics review
---
JEAN-PAUL LILIENFIELD
Arretêz-moi
Movie
•
Movie classics
Crime
•
Drama
[77/100]

France TV Distribution
07/07/2014, Didier BECU
---
The most beautiful thing about cinema is that you can do many things with it. For some it's pure art, while others make a science from it. Sometimes people often forget that the brothers Lumière invented the cinématographe to entertain the audience. Film is indeed art of the moving images, but also an unique way to escape from reality, just like it's a perfect tool to show some dark sides of this world. Another element that this artificial (but perfect) world has created is lots of idols. Some reviews have found an ideal way to avoid their "shame", they call it a guilty pleasure. A stupid word as it just feels like: "In fact I'm ashamed to show my dedication, but with this word I can hide it and keep on pretending that I'm better than the rest". No, I don't like that…I have idols too (even lots of them) and I'm proud of it! Among the male ones I still prefer Robert De Niro the most, even if he made the last 20 years nothing but crap. And as fave actress? Well, I absolutely go for Sophie Marceau. Because she has such a pretty face? Of course a bit yes, but also because she's simply the best actress ever.


Even if Marceau starred in two blockbusters (The World Is Not Enough and Braveheart), she quickly returned to her French roots. The actress could be spot in funny (kind of forgettable), but also excellente arthouse movies. Arrêtez-moi (Arrest me) by Jean-Paul Lilienfeld floats between the two styles. This director was able to give the career of Isabelle Adjani a new boost with La Journée De La Jupe , and with Miou-Miou he wanted to repeat this nice trick. Arrêtez-moi is based upon the novel Les Lois De La Gravité by Jean Teulé and it feels (in a good way that is!) like a play.

A woman (Sophie Marceau) from whom we'll never know the name enters a police office. The only cop around is Luitenant Pontoise (Miou-Miou) who is looking forward for the upcoming weekend. The disturbed woman destroys those fine plans. Soon it'll be midnight and that means that the murder on her husband will be a classified case then. All those years the authorities concluded that her husband committed suicide, but the woman declares that she was the one killing him by pushing her husband from the balcony. During the conversation it gets clear that the woman daily was terrorized by her husband. Every day she was beaten up and has to support cruel humiliations. Pontoise refuses to cooperate with the interrogation. Within a hour the case no longer exists and it seems like no one is mourning about the death from this man, but the woman begs the police officer to arrest her.


The story is more than that. There are lots of twists you don't expect, but as we respect our readers we won't give away spoilers. The directing could use a bit more force, but thanks to the brilliant performances you'll never notice that. Miou-Miou is simply sublime and her role reminded us a bit of La Femme Flic by Yves Boisset: the movie she conquered France with in the beginning of the 80's. Sophie Marceau is once again brilliant (of course!). It takes a while before we get used to see her performing someone who is from the lower class and bears literally the scars of many beatings, but it works.


The sole extra you'll find on this disc is Le making of Arrêtez-moi. This bonus from 20 minutes is more like an extended interview with Sophie Marceau. You can also find out how the French diva learns to fight. Filliing up the disc, you say? We guess so, but no complaints…


Outside France no one has ever heard from Arrêtez-moi. A little shame as this intriguing movie contains excellent performances by both Sophie Marceau and Miou-Miou. You can't say we didn't told you!
Didier BECU
07/07/2014
---
Het mooiste aan film is dat je er zo veel kanten mee op kan. Sommigen beschouwen cinema als pure kunst, maken er zelfs een saaie wetenschap van en vergeten maar al te vaak dat de gebroeders Lumière de cinématographe hebben uitgevonden om een publiek te entertainen. Film is, naast beeldkunst, ook een middel om de saaie realiteit te ontvluchten. Soms ook, om bepaalde (niet altijd even leuke) aspecten uit de wereld uit te vergroten. Een ander element uit deze verrukkelijke wereld is dat er idolen ontstaan. Moet je je daar voor schamen? Befaamde recensenten hebben dat tegenwoordig mooi weten te omzeilen door de term guilty pleasure in het leven te roepen. Een onnozel woord dat zoveel betekent als "we durven het eigenlijk niet toegeven, maar...". Nu goed, eerlijkheidshalve wordt het me ook duidelijk dat ik mezelf zit te verdedigen omdat ik ook zo'n mens ben die idolen heeft. Bij de mannetjes hou ik het nog altijd (ondanks zijn verschrikkelijke rommel van de laatste jaren) op Robert De Niro, maar bij de vrouwtjes is Sophie Marceau de onverslagen winnares. Wegens dat knappe snoetje? Natuurlijk wel, maar ook gewoon omdat ze de beste actrice is!


Ook al schitterde Marceau in twee blockbusters van jewelste (The World Is Not Enough en Braveheart) keerde ze toch vliegensvlug naar haar Franse roots terug. Je kon haar in zowel leuke niemendalletjes als in excellente arthouse zien. Arrêtez-moi (Arresteer mij!) van Jean-Paul Lilienfeld zweeft een beetje tussen de twee. Deze regisseur slaagde erin om met La Journée De La Jupe de carrière van Isabelle Adjani (jawel, die andere Franse vamp!) een nieuwe boost te geven en hij wilde dat met Miou-Miou nog eens overdoen. Arrêtez-moi is gebaseerd op het boek Les Lois De La Gravité van Jean Teulé en voelt een beetje als een toneelstuk aan.



Een vrouw (Sophie Marceau) van wie we nooit de naam zullen kennen stapt op een avond een politiebureau binnen. De enige flik van dienst is Luitenant Pontoise (Miou-Miou) die uitkijkt naar een weekend dat weldra begint. De verwarde vrouw gooit echter roet in het eten. Weldra wordt het middernacht en dat betekent dat de moord op haar man verjaart. Men ging er altijd van uit dat haar echtgenoot zelfmoord heeft gepleegd, maar de dame zegt dat zij hem heeft vermoord door hem opzettelijk van het balkon te duwen. In een gesprek wordt duidelijk dat de vrouw dag in dag uit werd geterroriseerd door haar echtgenoot. Ze kreeg dagelijks slaag en moest de grootste vernederingen ondergaan. Pontoise weigert echter om mee te werken aan de ondervraging. Binnen een uur is de zaak verjaart en niemand die nog maalt om het heengaan van de man; maar de vrouw smeekt om haar alsnog te arresteren.


Het verhaal is meer dan dat. Er zijn heel wat plotwendingen waar je je niet aan verwacht, maar uit respect voor de lezer verklappen we die uiteraard niet. De regie is wat futloos, maar dankzij de excellente acteerprestaties merk je daar maar weinig van. Miou-Miou is subliem en de rol doet een beetje denken aan die uit La Femme Flic van Yves Boisset waarmee zij in het begin van de jaren 80 Frankrijk veroverde. Sophie Marceau is wederom briljant (jawel!). Het is wel een beetje wennen om haar in een rol te zien van een dame uit een lagere sociale klasse die letterlijk de littekens van de vele meppen heeft, maar het werkt.


De enige extra die je op deze disk vindt is Le making of Arrêtez-moi. Deze bonus duurt een kleine 20 minuten en je ziet vooral een uitgebreid interview met Sophie Marceau. Ook kan je zien hoe de Franse diva leert vechten. Schijfvulling? Mja....


Geen mens die buiten Frankrijk Arrêtez-moi kent. Een kleine schande is dat, want deze intrigerende prent zit vol ijzersterk acteerwerk van Sophie Marceau en Miou-Miou. Dit jaar staat het Filmfestival van Gent in het teken van de Franse film omdat de belangstelling in Vlaanderen voor de Franse cinema best een opkikker kan gebruiken
Didier BECU
07/07/2014
---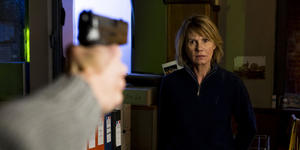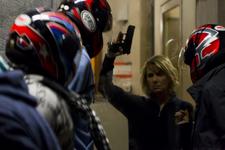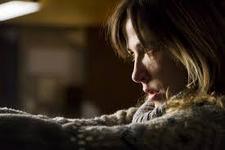 ---