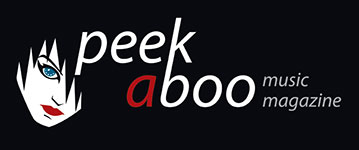 like this movie classics review
---
JEAN-PAUL RAPPENEAU
Tout Feu, Tout Flamme
Movie
•
Movie classics
Comedy
[72/100]

27/08/2015, Didier BECU
---
Is there a law that says that a fan has to accept everything of his idol? Probably not, but of course he has the duty to give everything a chance, what else would the word "fan" mean? For the eyes of the beautiful Isabelle Adjani, the French woman with Algerian roots, we do it with pleasure. Adjani was notic,ed at an early age by Claude Pinoteau (who also discovered Sophie Marceau). After a small role in Le Gifle Truffaut saw her talent (and certainly her beauty) and gave her the lead role in The Story of Adele H. The rest is a bit of a sad history. Adjani was noticed by America and worked with the best filmmakers (Roman Polanski, Walter Hill and Andrzej Zulawski), unfortunately the results were good movies, but not the success the producers were hoping for.
The American dream was short-lived, but France welcomed his "lost" actress back with open arms. After several collaborations with André Techninė and Werner Herzog, Isabelle appeared in lighter films like Tout Feu Tout Flamme by Jean-Pierre Rapeneau, who is best known as a writer of historical films. Adja,ni who previously got roles that are often labile, hysterical women, plays in this comedy the ideal daughter of Yves Montand.
Pauline Valance (Adjani) is the assistant of the French Minister of Economic Affairs. Such a success can only be achieved if you work hard, the young woman thinks. She hopes that her two younger sisters will do the same later. Flirting with boys is forbidden, and every day you have to study. The two girls listen without murmuring until the moment that their father (Yves Montand) appears unexpectedly at their doorstep. The man has just returned from the Bahamas and has a new dream: a casino on the lake of Geneva. Pauline is firmly convinced that her father will throw all the family money out the window.
This film is a nice trifle, a mixture between the romance of La Boum and the silly antics of Louis De Funès, but it stands out because of the nice performances. You surely don't see Adjani in her best role, but it's hard not to fall for her charms, while Montand once again plays the cheerful adventurer, who is whistling his way through life. These are two opposites that you've already seen before, but it works again! A nice tip for lovers of French movies, or for Adjani fans!
Didier BECU
27/08/2015
---
Bestaat er een wet die zegt dat een fan alles moet aanvaarden van zijn idool? Wellicht niet, maar natuurlijk heeft hij wel de plicht om alles een kans te geven van degene naar wie hij opkijkt, wat zou anders het woord fan nog betekenen? Voor de ogen van de mooie Isabelle Adjani, de Française met Algerijnse roots, doen we dat natuurlijk dubbel zo graag. Adjani werd op jeugdige leeftijd door Claude Pinoteau opgemerkt (die ook al Sophie Marceau ontdekte). Na een rolletje in Le Gifle, zag ook Truffaut haar talent (en wellicht ook haar schoonheid) en gaf haar de hoofdrol in L'Histoire D'Adèle H. De rest is een klein beetje (trieste) geschiedenis. Adjani werd door Amerika opgemerkt en mocht met de allerbeste cineasten (Roman Polanski, Walter Hill en Andrzej Zulawski) samenwerken, helaas waren de resultaten weliswaar steengoede films, maar bleef het grote succes toch uit.
De Amerikaanse droom was van korte duur, maar thuisland Frankrijk verwelkomde zijn "verloren" actrice weer met open armen. Na een paar samenwerkingen met André Techniné en Werner Herzog, kwam Isabelle later ook in heel wat lichtere films terecht, zoals bijv. Tout Feu, Tout Flamme van Jean-Pierre Rapeneau, die vooral bekend is als scenarioschrijver van historische films. Adjani, die in haar vorige films meestal rollen kreeg van labiele, vaak hysterische vrouwen, mocht in deze komedie de ideale dochter van Yves Montand spelen.
Pauline Valance (Adjani) heeft het als assistente van de Franse minister van Economische Zaken helemaal gemaakt. Zo'n succes kan je alleen maar bereiken door hard te werken, denkt de jonge vrouw. Zij hoopt dan ook dat haar twee jongere zusjes dezelfde weg opgaan. Met jongens flirten is verboden en er moet altijd gestudeerd worden. De twee meisjes luisteren zonder morren tot op het moment dat hun vader (Yves Montand) onverwacht aan de deur staat. De man is net terug van de Bahama's en heeft een nieuwe droom: het openen van een casino aan het meer van Genève. Pauline is er rotsvast van overtuigd dat haar vader het geld van de familie door het raam zal gooien.
Deze film is een leuk niemendalletje dat tussen de romantiek van La Boum en de fratsen van Louis De Funès balanceert, en dat vooral opvalt door zijn leuke vertolkingen. Je ziet Adjani zeker niet in haar beste rol, maar het is moeilijk om niet voor haar charme te vallen, terwijl Montand nog maar eens de vrolijke avonturier vertolkt die al fluitend door het leven gaat. Het zijn twee tegenstellingen die je al vaker hebt gezien, maar het werkt wederom. Leuke tip voor liefhebbers van Franse films, of voor die fans van Adjani!
Didier BECU
27/08/2015
---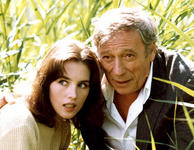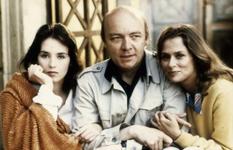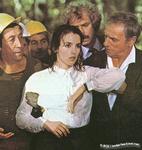 ---