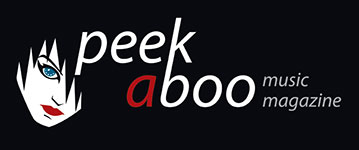 like this movie review
---
JEAN-PIERRE AMERIS
Marie Heurtin
Movie
Drama
[64/100]

Liberty Productions
23/07/2015, Didier BECU
---
Films with sign language are quite hip these days. Last year Myroslav Slaboshpytskiy conquered the hearts at the Film Festival in Ghent with his debut The Tribe (a film entirely in sign language!), in Belgium we had La Famille Bélier and France is also present with Marie Heurtin.
Director Jean-Pierre Améris worked seven years on this project. Not because he's lazy, but because the story of Marie Heurtin was completely forgotten. He discovered the story of her life by chance when he researched the life of Helen Keller, the deaf-blind American woman from the 19th century who, despite her disability, obtained a university degree, spoke five languages and also wrote books. On the other side of the Atlantic, in that same era there was a similar phenomenon: Marie Heurtin.
The accompaniment of deaf children was a disaster in the 19th century. Marie Heurtin's parents didn't know how to handle their teenage daughter. Just by touching her, the girl reacted furious and became a danger for herself. In desperation they sought help at a monastery and asked the Mother Superior (Brigitte Catillon) to take care of their daughter. The sister did'nt fancy the idea as she feared that Marie (Ariana Rivoire) would have a negative influence on the orphans. Sister Marguerite (Isabelle Carré), who was seriously ill and knew that she soon would die, took care of the deaf-mute girl. It was a difficult path, but the two developed a close bond with each other.
The story is touching and the performances are superb, nevertheless at the end of the day this biographical drama has not become the masterpiece you'd expected it to be. The biggest downside is that the film is slow, which even works detrimental for a film of 90 minutes. Fortunately, the actors put this movie above mediocrity. Ariana Rivoire, who herself is blind, plays her role in an exquisite way and she always manages to touch the heart of the viewer.
Marie Heurtin is now available on DVD.
Didier BECU
23/07/2015
---
Films met gebarentaal zijn de laatste tijd helemaal in. Vorig jaar palmde Myroslav Slaboshpytskiy met zijn debuut The Tribe (een film volledig in gebarentaal!) het Filmfestival van Gent in, in eigen land hadden we La Famille Bélier en ook Frankrijk is met Marie Heurtin present.
Regisseur Jean-Pierre Améris werkte zeven jaar aan dit project. Niet omdat hij lui is, wel omdat het verhaal van Marie Heurtin compleet in de vergetelheid is geraakt. Zelf ontdekte hij haar levensverhaal bij toeval toen hij zich verdiepte in de levensloop van Helen Keller, een doof en blinde Amerikaanse vrouw uit de 19e eeuw die ondanks haar handicap een universitair diploma behaalde, vijf talen sprak en ook nog eens boeken schreef. Aan de andere kant van de Atlantische Oceaan was er in datzelfde tijdperk met Marie Heurtin een gelijksoortig fenomeen.
De begeleiding van doofstomme kinderen stond in die tijd werkelijk nergens. De ouders weten dan ook niet wat aan te vangen met hun tienerdochter Marie Heurtin (Ariana Rivoire). Bij de minste aanraking reageert het meisje woedend en is daardoor een gevaar voor zichzelf. Ten einde raad kloppen moeder en vader bij een klooster aan. De moeder overste (Brigitte Catillon) ziet deze opvang helemaal niet zitten omdat ze vreest dat Marie een negatieve invloed op de weeskinderen zal hebben. Zuster Marguerite (Isabelle Carré), die zelf zwaar ziek is en weet dat ze spoedig zal sterven, bekommert zich om het lot van het doofstomme meisje. Het is een moeilijk parcours, maar de twee ontwikkelen een innige band met elkaar.
Hoe ontroerend het verhaal en hoe knap de vertolkingen ook zijn, toch is dit biografische drama maar een half geslaagde film. Het grootste minpunt is dat de film een veel te traag tempo heeft, dat zelfs nadelig is voor een film van amper anderhalf uur. Gelukkig zorgen de acteurs ervoor dat deze prent alsnog boven de middelmaat uitstijgt. Ariana Rivoire die zelf ook blind is, speelt haar rol voortreffelijk en weet steeds het hart van de kijker te raken.
Marie Heurtin is vanaf nu op dvd beschikbaar.
Didier BECU
23/07/2015
---
---