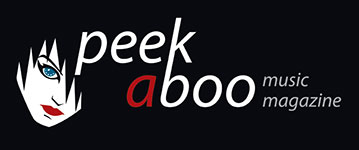 like this movie review
---
JEANNE HERRY
Elle l'adore
Movie
Comedy
[70/100]

Lumičre
24/02/2015, Didier BECU
---
We are sorry if we repeat ourselves, but here is another French gem. No, Elle l'Adore is not the new Tavernier or Truffaut, but simply a movie that makes you realize why cinema is an ideal way to escape the everyday dull reality. Elle L'Adore is entertainment, but it is not easy to categorize this film. Is it a comedy, a drama, or just some policier like only the French make them?
The film debut of Jeanne Herry (daughter of French singer Julien Clerc and actress Miou-Miou) is probably a mixture of these three styles, and much more. Beautician Muriel (Sandrine Kiberlain) is the mother of two teenagers and you would expect her to behave in a mature way, but she doesn't! She is even worse than her two children and sacrifices her whole life as an ardent fan of the pop singer Vincent Lacroix (Laurent Lafitte). All articles about him are carefully cut, she attends all his gigs and in her fantasy world she just lives in the arms of her idol. Fans can indeed go very far, just ask Steffi Graff. But Muriel is lucky, or at least she thinks she is! One day, her idol stands at her door asking her to travel in his car to Switzerland. Vincent promises her that from now on she will have a special place in his life. And yes, a fan does everything for his idol, doesn't he or she? The condition however is that she doesn't peep in the trunk... and no, we will not tell you what is in it!
It took Jeanne Herry ten years to realize her dream. Although she is not talking about the big things of life, Elle L'Adore is an excellent crime comedy (or whatever you want to call it) with a clever script and charming performances, and so the movie rises above mediocrity. Kiberlain, who appeared in almost all French productions (from the heavy Violette to the lightweight 9 Mois Fermé) in recent years, is simply irresistible. We said it already? French cinema is....
Elle l'adore is now out on DVD via Lumière.
Didier BECU
24/02/2015
---
Het spijt ons als we in herhaling vallen, maar hier is alweer een Franse filmparel. Neen, Elle l'Adore is geen Tavernier of Truffaut, wel zo'n film die je laat beseffen waarom cinema een ideale manier is om de saaie realiteit van elke dag te ontvluchten. Elle l'Adore is entertainment, alleen is het geen gemakkelijke klus om deze film te categoriseren Is het een komedie, een drama of is het gewoon zo'n policier die alleen Fransen kunnen bedenken?
Het filmdebuut van Jeanne Herry (dochter van Julien Clerc en Miou-Miou) is wellicht een mengeling van deze drie stijlen, en nog veel meer. Schoonheidsspecialiste Muriel (Sandrine Kiberlain) is een moeder van twee tieners en ondanks haar leeftijd zou ze zich op zijn minst volwassen moet gedragen, maar dat is allesbehalve zo. Ze is nog erger dan haar twee kinderen en ze blijkt een fervente fan van de popzanger Vincent Lacroix (Laurent Lafitte) te zijn. Alle artikels die ze aantreft worden zorgvuldig uitgeknipt, al zijn optredens worden bijgewoond en in haar fantasiewereldje leeft zij gewoon in de armen van haar idool. Fans kunnen inderdaad zeer ver gaan, vraag het maar aan Steffi Graff. Maar Muriel heeft geluk, of ten minste dat denkt zij toch! Op een dag staat haar idool voor de deur die haar verzoekt om met de auto naar Zwitserland te vertrekken. Vincent belooft haar dat zij voortaan een speciale plaats in zijn leven zal krijgen. En tja, kan een fan zijn idool iets weigeren? De voorwaarde is evenwel dat zij niet mag kijken wat er in de koffer ligt...en neen, wij gaan je dat ook niet verklappen!
Het duurde uiteindelijk tien jaar vooraleer Jeanne Herry haar droom kon realiseren. Ofschoon ze het niet over de grote dingen van het leven heeft, is Elle l'Adore een geslaagde misdaadkomedie (of hoe je het ook wil noemen) dat dankzij een pienter script en bruisende vertolkingen moeiteloos boven de middelmaat uitstijgt. Kiberlain, die de laatste jaren in zo wat alle Franse producties te zien was (van het loodzware Violette tot billenkletser 9 Mois Fermé), is gewoon onweerstaanbaar. We zegden het toch al? Franse cinema is....
Elle l'Adore is vanaf nu op dvd uit via Lumière.
Didier BECU
24/02/2015
---
---