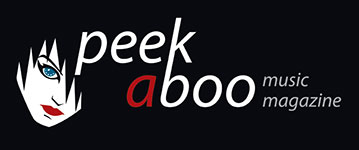 like this cult movies review
---
JEFF GILLEN & ALAN ORMSBY
Deranged
Movie
•
Cult movies
Cult
•
Horror
[73/100]

Arrow
23/11/2014, Didier BECU
---
With three murders Ed Gein is officially no serial killer, but the madman of Wisconsin remains one of the biggest sources of inspiration for horror films. Gein who was accused of necrophilia and cannibalism was exemplified in Robert Bloch's book (Psycho), which was later directed by Alfred Hitchcock. Even classics like The Texas Chainsaw Massacre and The Silence Of The Lambs are based on Geins murderous activities. A little forgotten is Deranged by Jeff Gillen and Alan Ormsby. Fortunately Arrow Video has released this cult classic on both DVD and Blu-ray (before this reissue the film was a gadget on the video market).
A few years ago two films were already made about this necrophiliac (Ed Gein in 2000 and seven years later Ed Gein: The Butcher of Plainfield), but this MGM production of 1974 is the very best, even if the killer is named Ezra Cobb.
Ezra Cobb (Roberts Blossom, who would later be famous in Home Alone and in the Eastwood classic Escape From Alcatraz)has lived his whole life with his mum. When she dies, the bachelor falls into a black hole. Suddenly he gets the idea to dig up the body of his mother. Because a skeleton is a bit macabre, he digs up other dead bodies to give his deceased mother a skin. Ezra's neighbors advised him to find a wife.
Deranged is a special film and it's a bit strange that this film is made by people like Jeff Gillen and Alan Ormsby, who are best known for family entertainment such as the fifth Police Academy. Perhaps the producer is the missing link: Bob Clark, who made Porky's or The Karate Dog ( Yes!), but also Black Christmas which is considered by many experts as one of the first slashers. The acting performance of Roberts Blossom is sublime, one could possibly not find anyone better than him. The special effects are very similar to those of Evil Dead, and that is no surprise because they are created by Tom Savini who was responsible for a lot of zombies in George A. Romero films. Some viewers better keep a bucket at hand, because the scenes in which an eye is scooped out or Cobb is stirring in the brains of a deceased teacher have now become legendary!
Deranged is released on Arrow Video in a convenient combo pack containing both the DVD and the Blu-ray.
Extras:
Audio commentary with special effects artist Tom Savini
Introduction to the film by Savini
A Blossoming Brilliance: Scott Spiegel (Intruder, Evil Dead II) speaks about Deranged star Roberts Blossom and the lasting legacy of this gore-soaked gem
Ed Gein: From Murder to Movies - Laurence R. Harvey (The Human Centipide II) discusses the lurid legacy of the Wisconsin serial killer and the secrets of portraying a cinematic psychopath
The Wages of Sin - Making of featurette comprising newly transferred 16mm production footage plus an archive interview with director Jeff Gillen
Original Trailer
Collector's booklet featuring new writing on the film by Stephen Thrower, author of Nightmare USA, and an archive interview with producer Bob Clark by Calum Waddell, illustrated with original archive stills and posters
Technical specifications:
Region: B/2
Duration: 83 mins
Language: English
Subtitles: English SDH
Aspect Ratio: 1.85:1
Audio: 2.0 PCM stereo
Didier BECU
23/11/2014
---
Met drie moorden op zijn actief is Ed Gein officieel geen seriemoordenaar, de gek uit Wisconsin was wel één van de grootste inspiratiebronnen uit het horrorgenre. Gein die werd beschuldigd van necrofilie en kannibalisme stond als voorbeeld in Robert Blochs boek (Psycho), dat later zou worden verfilmd door Alfred Hitchcock. Ook klassiekers als The Texas Chainsaw Massacre en The Silence Of The Lambs zijn gebaseerd op Geins moorddadige activiteiten; een beetje vergeten is Deranged van Jeff Gillen en Alan Ormsby. Gelukkig heeft Arrow Video zich over deze cultklassieker ontfermd waardoor de film voortaan op zowel dvd als Blu-ray te vinden is (vóór deze heruitgave was de film een hebbeding op de videomarkt).
Een paar jaar geleden zijn er al eens twee films gemaakt over deze necrofiel (Ed Gein uit 2000 en zeven jaar later Ed Gein: The Butcher of Plainfield), maar deze MGM-productie uit 1974 is de allerbeste, ook al heet de moordenaar gewoon Ezra Cobb.
Ezra Cobb (Roberts Blossom, die later bekend werd door Home Alone en de Eastwood-klassieker Escape From Alcatraz) heeft heel zijn leven aan moeders zijde doorgebracht. Als zij sterftn, valt de vrijgezel in een zwart gat. Plotseling komt hij op het idee om zijn moeder weer op te graven. Omdat een skelet in huis nogal kaal oogt, graaft hij andere dode lichamen om zijn overleden moeder een huid te geven. Ezra begint zich steeds vreemder te gedragen en zijn buren raden hem aan om een vrouw te zoeken. De zonderling heeft daar wel oren na, maar Ezra wil hen doden in plaats van met ze naar bed te gaan.
Deranged is een bijzondere foute film en het is een beetje vreemd dat hij is gemaakt door mensen zoals Jeff Gillen en Alan Ormsby, die vooral bekend zijn van familie-entertainment zoals de vijfde Police Academy. Wellicht is de producer de ontbrekende schakel: Bob Clark, die wel Porky's of The Karate Dog (jawel!) regisseerde , maar ook Black Christmas, die kenners als één van de allereerste slashers beschouwen. De acteerprestatie van Roberts Blossom is ronduit subliem, wellicht kon men niemand beter vinden die met zo veel overgave deze rol wilde spelen. De special effects lijken veel op die uit Evil Dead, en dat zal je geenszins verbazen als je weet dat die zijn gemaakt door karakterkop Tom Savini, die heel wat zombies uit de George A. Romero-films de nodige maquillage bezorgde. Sommige kijkers zetten beter een emmertje naast hun stoel, want de scènes waarin een oog wordt uitgelepeld of waarin Cobb in de hersenen van een overleden onderwijzeres zit te roeren zijn ondertussen legendarisch geworden!
Deranged is uitgebracht op Arrow Video in een handige combopack met daarin zowel de dvd als de Blu-ray.
Extra's:
Audiocommentaar met special effects artist Tom Savini
Inleiding tot de film met Savini
A Blossoming Brilliance: Scott Spiegel (Intruder, Evil Dead II) spreekt over Roberts Blossom.
Ed Gein: From Murder to Movies: Laurence R. Harvey (The Human Centipide II) bespreekt de filmgeschiedenis van Ed Gein.
The Wages Of Sin: de Making-of-featurette met o.a. een oud interview met regisseur Jeff Gillen.
Een collectors boekje met artikels van Stephen Thrower (auteur van Nightmare USA) en een interview met producer Bob Clark door Calum Waddell.

Regio: B / 2
Lengte: 83 minuten
Taal: Engels
Ondertitels: Engels
Aspect Ratio: 1.85: 1
Audio: 2.0 PCM stereo
Didier BECU
23/11/2014
---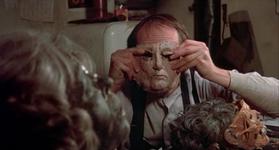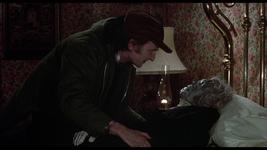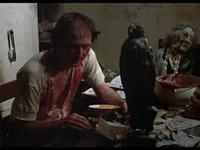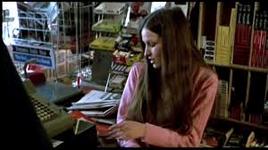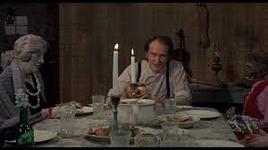 ---