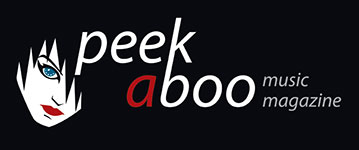 like this movie review
---
JEFF RENFROE
The Colony
Movie
Action
[50/100]

Splendid Films
03/04/2014, Didier BECU
---
While scientists are ringing the alarm bell by saying that we are destroying Mother Earth, filmmakers have found inspiration in this. Since years they bomb us with post-apocalyptic movies. After the boom of zombie movies it looks like the forthcoming image of the new ice age has become the ideal script. Last weeks you could already watch Snowpiercer from Joon-ho Bong and now there's (albeit straight to DVD) The Colony by Jeff Renfroe.


Even if the story itself is not exactly mindblowing, the makers could count on some extras that are giving their movie some flair. First of all the cast consist of some stars, but also a large part of this horrorpic has been shot at the North American Aerospace Defense Command in Ontario. That's a bunker in where soldiers have to defend the American and Canadian air.


Less interesting is the story itself. Humankind has done it. Despite the warnings they continue their destroying lifestyle and in a near future our planet has become one big ice rock. The few people who have survived this disaster are gathering in underground bunkers where strict rules are set. Those who don't follow them can choose between a bullet or freezing to death in the outside. One of these bunkers is Colony 7 that is under control of Briggs (Laurence Fishburne). His mate Mason (Bill Paxton) has serious doubts about his leadership and is certainly not pleased with his decision to move to Colony 5 after they transmitted alarm signals. Once out of their bunker Briggs and his comrades discover that the surviving mankind has find an ideal solution to stop their hunger: cannibalism.


Even if I did my best to describe this in a thrilling way, I guess everyone will recognize that type of story that you saw in other (better) productions. That's certainly not the fault of the actors. You can't say the makers are using their full talent, but both Laurence Fishburne and Bill Paxton are doing what they're supposed to do. The biggest letdown is once again those terrible CG-effects that destroy all efforts. The digital landscape is ugly and the story (people are eating people) is too thin to get a grip on us. Teens who never saw The Thing by John Carpenter will probably try to convince us by saying The Colony is the best picture they saw in years. Those who are already a bit aged will classify this movie as one that's nice to watch, but one they'll never want to see a second time.


The Colony is now out on both DVD and Blu-ray on Splendid Films.
Didier BECU
03/04/2014
---
Terwijl heel wat wetenschappers vruchteloos de alarmklok luiden door de mensheid erop te wijzen dat ze hun eigen planeet aan het verknoeien zijn, profiteren diverse filmmakers van deze paniek door ons te overdonderen met allerlei post-apocalyptische werkjes. Na de overdaad van zombiefilms (gewoon omdat niemand George A. Romero kan overtreffen) blijken alle huidige doemfilms zich in de te verwachten ijstijd af te spelen. Onlangs kon je in de zalen nog Snowpiercer van wonderkind Joon-ho Bong zien en nu is er (weliswaar rechtstreeks op dvd) The Colony van Jeff Renfroe, een man wiens enige noemenswaardige verdienste het inblikken van een aflevering van de SyFy-reeks Haven is.


Alhoewel je niet bepaald van je stoel zal vallen bij het lezen van dit (al bij al vervelend) script kon Renfroe op heel wat troeven rekenen. Niet alleen bestaat zijn cast uit heel wat sterren, ook werd deze horrorprent bijna volledig in het North American Aerospace Defense Command in Ontario opgenomen. Dat is een bunker waarin soldaten er moeten voor zorgen dat er geen vijanden over het luchtruim van de Verenigde Staten en Canada vliegen. Zeg nu nog eens dat je niks bijleert bij het lezen van onze artikels!


Minder interessant is het verhaal zelf. Blijkbaar heeft de mensheid de goede raad van mannen als Frank Deboosere in de wind geslagen. Op een dag is het beginnen sneeuwen en heeft het nooit meer opgehouden waardoor de aardbol één grote ijsplek is geworden. De weinige sukkels die de catastrofe hebben overleefd verschansen zich in ondergrondse koloniën alwaar strenge regels gelden. Wie ziek wordt of gewoon niet de strenge wetten respecteert kan kiezen tussen een kogel of doodvriezen in het witte landschap. Kolonie 7 die onder het toezicht van Briggs (Laurence Fishburne) staat is daar zo eentje van. Mason (Bill Paxton) die zich ook in deze kolonie bevindt twijfelt steeds meer en meer aan het leiderschap van Briggs. Zo is hij er helemaal niet tevreden mee als zijn leider naar Kolonie 5 wil trekken nadat deze alarmsignalen heeft uitgezonden. Eens aangekomen ontdekken onze vrienden dat de andere overgebleven aardbewoners een middel hebben gevonden om hun honger te stillen: kannibaal worden!


Hoe hard mijn inspanningen ook zijn geweest om dit flauwe verhaal zo spannend mogelijk neer te pennen, weet iedere doorgewinterde horrorliefhebber dat je dit concept al in ontelbare andere (en tja, ook betere) films hebt gezien. Aan de acteurs ligt het niet. Hun talent wordt wel niet volop benut, toch doen oude rotten zoals Laurence Fishburne of Bill Paxton hun best. Wel zijn het wederom die aftandse CG-effecten die alles om zeep halen. Het digitale ijslandschap oogt ronduit saai en omdat het verhaal allesbehalve spannend is (mensen eten mensen op) is The Colony nogal vervelend. Pubers die nog nooit The Thing van John Carpenter hebben gezien zullen je wellicht proberen te overtuigen dat The Colony een niet te missen aanrader is. Filmfans die wel al de nodige prenten hebben verslonden weten dat dit kannibaalfestijn er eentje is om te klasseren in de categorie "leuk om te bekijken, maar wel eentje om nooit meer terug te zien".
Didier BECU
03/04/2014
---
---