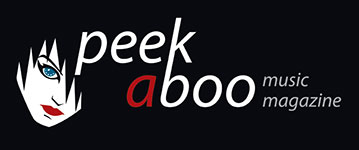 like this cd review
---
JEFF WOOTTON
The way The Light
Music
•
CD
Alternative Rock
•
Ambient
[92/100]

Sympathy For Vinyl
09/12/2016, Marija BULJETA
---
What can we expect from someone born in Manchester? I was pleasantly surprised by Jeff Wootton's debut album and I needed to spread the word.
Even though Jeff is fairly young, he played alongside some influential names such as Damon Albarn of Gorillaz, Mick Jones and Paul Simon of The Clash, and not to forget his collaborations with Brian Eno, Nick Zinner and some other names which are too numerous to mention.
I was really interested in his solo project and was glad it reached my ears. The fact that he is a multiinstrumentalist and played all by himself except the drums, got me even more interested in hearing his work.
What I could feel at the first listening (that is surely not going to be the last one) is that we have one outstanding artist here, the one whose understanding of music is complex, led buy great knowledge and skills, feelings and intuition. Jeff thinks outside the box.

This album can be labelled as "alternative" as it surely is not for just any listener, but for those who can dive together with Jeff into the Sea Of Sound, as the opening track suggests. You can find the elements of alternative rock, but at times the sound gets ethereal, ambiental and even psychedelic. I would not label this album as "experimental" music as this is in no way an experiment, Jeff knew exactly what he wanted to deliver.

Sea Of Sound transforms itself into Venus, keeping the alternative rock vibe with the hypnotic vocals. On Sonik Drips and Reprise Jeff decides to give us some more ambient sounds and another interesting track is Ceremony Waltz, in fact a real waltz with a touch of psychedelia.

The Eternal is surely another track to pay attention to, as it brings us a more exotic sound, we can hear the Imzad being played here, an African instrument whose sound incorporates greatly into the general feel of the album, that of melancholia and hypnotizing atmosphere. If you are up to some real guitar mastership, dive into this amazing guitar experience with Jeff at The End and let his guitar paint a sound landscape for you. It's amazing that a guitar sound can paint such a landscape, just close your eyes and take a trip with Jeff, you won't regret a minute!
Marija BULJETA
09/12/2016
---
Wat kunnen we verwachten van iemand die geboren is in Manchester? Ik was aangenaam verrast door Jeff Woottons debuutalbum, zo aangenaam zelfs dat ik vond dat ik mijn mening met de wereld moet delen!
Hoewel Jeff vrij jong is, speelde hij toch naast enkele invloedrijke namen zoals Damon Albarn van Gorillaz, of Mick Jones en Paul Simon van The Clash, om niet te spreken over zijn samenwerkingen met Brian Eno en Nick Zinner.
Ik was echt geïnteresseerd in zijn soloproject en ik ben blij dat ik het ontdekt heb. Het feit dat deze multi-instrumentalist alles in zijn eentje doet, met uitzondering van de drums, verhoogt alleen maar mijn interesse.
Wat ik tijdens de eerste luisterbeurt voelde (en het zal zeker niet de laatstekeer zijn) is dat het om een opvallend artiest gaat. De muziek is complex en zit vol vaardigheden. Ze bevat allerlei gevoelens en Jeff durft buiten de lijntjes te kleuren.
Dit album kan je als "alternatief" bestempelen, want het is zeker geen voer voor iedere luisteraar, maar neem gewoon samen met Jeff een duik in de Sea Of Sound, zoals het openingsnummer suggereert. Je hoort elementen uit alternatieve rock, maar soms wordt het geluid etherisch, ambient en zelfs wat psychedelisch. Ik zou deze plaat ook niet meteen als "experimenteel" omschrijven, omdat Jeff heel precies weet wat hij wil.
Sea Of Sound evolueert tot Venus, een alternatieve rockvibe met hypnotiserende zang. In Sonik Drips en Reprise beslist Jeff om zijn geluid wat meer ruimte te geven en ook Ceremony Waltz is een zeer interessante song: in feite is het een echte wals met een vleugje psychedelica.
The Eternal is wat anders, want door het gebruik van de imzad, horen we een exotischere sound. Het is een Afrikaans instrument waarmee de algemene sfeer van het album mooi wordt samengevat: melancholie en een hypnotiserende sfeer. Als je echt gitaarmeesterschap wil horen, dan moet je The End opzetten. Het is verbazingwekkend dat een gitaargeluid zo'n landschap kan schilderen, doe gewoon je ogen dicht en maak een reis met Jeff, je zal er geen minuut spijt van krijgen!
Marija BULJETA
09/12/2016
---