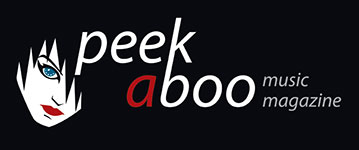 like this movie review
---
JEMAINE CLEMENT & TAIKA WAITITI
What We Do In The Shadows
Movie
Comedy
•
Mockumentary
[69/100]

Remain In Light
26/02/2015, Didier BECU
---
Opinions might differ, but personally I think the best mockumentary ever is Man Bites Dog, in which a team of journalists is invited to follow the daily events of a brutal serial killer. A bit similar (but much less violent) is What We Do In The Shadows of the New Zealand duo Jemaine Clement & Taika Waititi. You might be familiar with name of Jemaine Clement because he is indeed the author of the highly acclaimed HBO series Flight of the Conchords. Although the duo was responsible for the screenplay, directing and production, it took them almost fifteen years before they could even film their sketch. You can live without having seen What We Do In The Shadows, the wait however paid off.
We are invited into a dark house in the New Zealand capital Wellington, where four vampires live. The oldest among them is the unworldly Petyr (Ben Fransham), who is locked away and so dangerous that the other three living dead are afraid of him. Viago (Taika Waititi) is the queer dandy of the gang. Should he not regularly put his teeth into the neck of a handsome lady, you would never suspect that he is a vampire. Then there is Vladislav (Jemaine Clement) and the vain (and youngest) Deacon (Jonathan Brugh).
The four living dead have lived for centuries, but they are still struggling to adapt. Admit it, can you imagine how a vampire has to dress up when he has no mirror image? Or how his living room looks like when he accidentally puts his teeth into the artery of one of his victims? And we have not even mentioned the werewolves that challenge them every night in the streets of Wellington.
The sheerest nonsense, you think? No, not really. Well, those who are looking for wisdom won't find it in What We Do In The Shadows, but this film is absolutely comical. Fortunately Jemaine Clement & Taika Waititi realise that this vampire joke should not last too long, and so after 70 minutes the end credits show up. Who thought that a vampire movie can't be original these days, he better watches What We Do In The Shadows before judging. Now out on DVD through Remain In Light.
Didier BECU
26/02/2015
---
Meningen verschillen, maar zelf vind ik de beste mockumentary (nepdocumentaire) nog altijd C'est Arrivé Près de Chez Vous? waarin een journalistenteam op stap mocht gaan met een brutale seriemoordenaar. Een beetje gelijksoortig (maar veel minder gewelddadig) is What We Do In The Shadows van het Nieuw-Zeelandse duo Jemaine Clement & Taika Waititi. De naam van Jemaine Clement zal je misschien wel bekend in de oren klinken, want hij is inderdaad de bedenker van de bejubelde HBO-serie Flight of the Conchords. Ofschoon het duo instond voor zowel het scenario, de regie als de productie, duurde het bijna vijftien jaar vooraleer ze hun sketch ook in filmvorm konden gieten. Je kan wel leven zonder What We Do In The Shadows te hebben gezien, toch heeft het wachten geloond.
We worden uitgenodigd in een donkere woning in de Nieuw-Zeelandse hoofdstad Wellington, waar vier vampiers wonen. De oudste onder hun is de wereldvreemde Petyr (Ben Fransham), die net niet achter slot en grendel leeft en zo gevaarlijk is dat de andere drie levende doden bang van hem zijn. Viago (Taika Waititi) is de nichterige dandy van de bende. Mocht hij niet regelmatig zijn tanden in de nek van één of andere schone plaatsen, zou je nooit vermoeden dat hij een vampier is. Dan is er nog Vladislav (Jemaine Clement) en de ijdele (en jongste) Deacon (Jonathan Brugh).
De vier bloedzuigers lopen dan wel al eeuwen op moeder aarde rond, toch hebben zij het nog steeds moeilijk om zich aan te passen. Geef toe, hoe moet een vampier zich aankleden als hij niet eens een spiegelbeeld heeft of hoe moet zijn woonkamer eruitzien als hij per abuis zijn tanden in de slagader van zijn slachtoffer heeft gezet? En dan hebben we het nog niet eens gehad over de weerwolven die hun iedere nacht in de straten van Wellington uitdagen?
Je reinste onzin, denk je? Neen, toch niet. Nu ja, wie op zoek is naar wijsheden, zal die in What We Do In The Shadows niet vinden, maar komisch is deze film absoluut. Gelukkig beseffen Jemaine Clement & Taika Waititi dat deze vampiersgrap niet oneindig lang mag worden uitgesponnen, daarom verschijnt reeds na 70 minuten de aftiteling. Wie dacht dat een vampiersfilm niet meer origineel kan zijn, moet What We Do In The Shadows maar eens uittesten. Nu uit op dvd via Remain In Light.
Didier BECU
26/02/2015
---
---