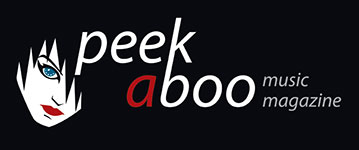 like this movie review
---
JEREMY BERG
FILM: The Invoking
Movie
Horror
Image Entertainment
20/03/2014
---
It seems like the horrorworld has put a hold on releasing slasher movies and (thank God!) all those dreadful Paranormal Activity-clones. James Wan (The Conjuring, Insidious) proved that you can scare the audience with the use of a a simple sound. As a handclap is much more cheaper than all those special effects, it's obvious that independent companies are jumping on this bandwagon. The Invoking is the one of the first titles (in a soon probably long) list.

The Invoking was originally titled Sader Ridge. The movie has been made in 7 days with a total cost of 11.000 dollars, and that's probably not enough to finance the catering of Man Of Steel with.


Sam (Trin Miller) is adopted, but one day she inherits unexpected land from her biological family. Along with her friends Roman (Josh Truax), ex-boyfriend Mark (Brandon Anthony) and Caitlin (Andi Norris), the young woman travels to the place. Once she's there, she meets caretaker Eric (D'Angelo Midili) who tells Sam that these new things have a deeper reason. She spend her youth over there, and back then weird things were happening.


The movie needs some time to reach its plot that is surprising, but not really interesting. So movie fans who are buying this disc because they wanna freak out will probably be dissapointed. The Invoking is not a bloody picture, more an average thriller that is a bit boring in the beginning, but with decent performances.


The Invoking is now out on DVD on the British Imagine Entertainment.

20/03/2014
---
Voorlopig lijkt het erop alsof men in de horrorwereld het slashergenre en (gelukkig maar) de Paranormal Activity-klonen voor eventjes in de kast heeft gezet. Dankzij James Wan heeft men immers ontdekt dat een simpel geluid ook voor de nodige angst kan zorgen. Omdat handgeklap nu eenmaal goedkoper is dan tientallen liters nepbloed, springt zoals verwacht ook de indiewereld op dit succesvolle fenomeen. The Invoking is één van de eerste uit het (binnenkort waarschijnlijk ellenlange) lijstje.


The Invoking, die aanvankelijk met de titel Sader Ridge de wereld werd ingestuurd werd op een recordtijd van zeven dagen gedraaid, en dat voor het onnozele (nou ja) bedrag van 11.000 dollar, een som waarmee je waarschijnlijk niet eens de catering van Man Of Steel kan betalen.


Sam (Trin Miller) is geadopteerd, maar op een dag erft ze onverwacht een flinke lap grond van haar biologische familie. Samen met haar vrienden Roman (Josh Truax), ex-liefje Mark (Brandon Anthony) en Caitlin (Andi Norris) reist de erfgename af naar het geërfde grondgebied. Alles lijkt niet zo maar toevallig, want de vreemde conciërge Eric (D'Angelo Midili) vertelt Sam dat zij haar jeugd op deze plaats heeft doorgebracht en dat er heel wat merkwaardige fenomenen hebben plaatsgevonden.


De film heeft heel wat tijdig nodig om tot de uiteindelijke plot te komen die eerlijkheidshalve wel verrassend, toch weinig interessant is. Filmfans die deze film in huis halen om te bibberen (zoals het hoesje schreeuwt) zouden dus wel eens van een kale reis kunnen thuiskomen. Verwacht dus geen bloederige film, wel een matige thriller die soms een beetje langdradig (wegens gebrek aan goede dialogen) is, maar wel aanvaardbare vertolkingen heeft.


The Invoking is nu op dvd uitgebracht en verkrijgbaar via het Britse Imagine Entertainment.

20/03/2014
---
---