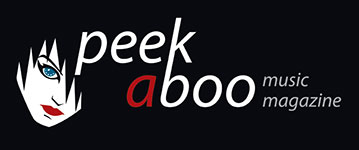 like this movie review
---
JEREMY BERG
The Device
Movie
Science Fiction
[40/100]

Image Entertainment
18/02/2015, Didier BECU
---
The British Image Entertainment-label is specialized in contemporary films that are released straight onto the DVD. That sometimes leads to real crap, but also to forgotten gems or just fun things that one day might well become cult (although there is also a high chance that no one will speak about them). Whether The Device will ever be cult or not, is a question that can only be answer by time. This science fiction film by Jeremy Berg (who also wrote the story) is not bad, but (and that you have of course expected) is not great either.
Don't be fooled by the cover. The producers have done everything to make the consumers believe that The Device is an alien movie like only Ridley Scott can make them, the outcome is more a movie as you can see them every day on Sundance Channel. The story is about two sisters, Abby (Angela DiMarca) and Rebecca Powell (Kate Alden), who have not spoken with each other for years. The death of their mother reunites them because they want to throw her ashes in a lake. Just at the moment the two forget their bickering, a strange object comes out of the woods. It is clear from the beginning that the black ball is not of this planet, and it doesn't contain peaceful creatures either.
The Device is obviously a cheaply made movie, but that is what can be expected when buying such a title. The story should have been more ingenious and even more violent (because The Device is certainly not a bloody thing), but the performances are good enough to keep you watching until the last second, and that is not so obvious for this kind of releases.
The Device is out on 23rd Marcht on DVD by Image Entertainment.
Didier BECU
18/02/2015
---
Het Britse Image Entertainment is gespecialiseerd in hedendaagse films die regelrecht op de dvd-markt worden gegooid. Dat levert soms aftandse producties op, maar ook leuke dingen die zouden kunnen uitgroeien tot cult (alhoewel de kans dat er geen kat nog over zal spreken even groot is). Of The Device ooit cult zal worden, is een vraag waarop alleen de tijd een antwoord heeft. Deze sciencefictionfilm van Jeremy Berg (die ook het verhaal schreef) is zeker niet slecht, maar (en dat had je wellicht verwacht) ook geen hoogvlieger.
Laat je vooral niet te veel misleiden door het hoesje. De producenten hebben er alles aan gedaan om de consument te laten geloven dat The Device een alien-film is zoals alleen Ridley Scott die kan bedenken, het resultaat is echter eerder het soort film dat je op het Sundance-kanaal kan zien. Het verhaal gaat over de zusjes Abby (Angela DiMarca) en Rebecca Powell (Kate Alden) die elkaar al jaren niet hebben gesproken. De dood van hun moeder herenigt ze omdat ze haar as in een meer willen uitstrooien. Net op het moment dat de twee hun jarenlange ruzie willen bijleggen, verschijnt er in het bos een vreemd object. Het is al vanaf het begin duidelijk dat de zwarte bal niet van deze planeet is, en neen het zijn geen vredelievende wezens.
The Device is natuurlijk goedkoop gemaakt, maar dat is nu eenmaal wat je verwacht als je zo'n titel in huis haalt. Het verhaal mocht wat ons betreft ingenieuzer zijn en het mocht er zelfs gerust wat gewelddadiger aan toegaan (want The Device is al bij al braaf), maar de vertolkingen zijn degelijk genoeg om de film tot de laatste seconde uit te kijken, en dat is ook al niet zo vanzelfsprekend voor dit soort prenten.
The Device is uit op dvd vanaf 23 maart op Image Entertainment.
Didier BECU
18/02/2015
---
---