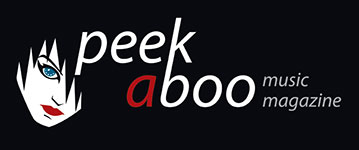 like this article review

---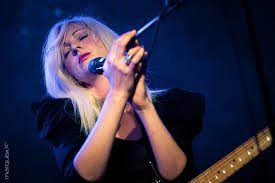 JEREMY THOMAS
The Best Of 2015
Article
25/12/2015
---
Top 10? I don't even think I've seen 10 gigs this year. No chance of finding 10 CDs to write home about either.
However, I have been selective, and managed to get to two of the best live events I have ever witnessed.
First of all, EVI VINE.
A strange, open plan house, somewhere on the way towards somewhere about 15 minutes north-east of Brussels. Our hosts, several children, friends, neighbors and fans gathered around a corner with just Evi, Steve, 2 guitars, a small drum kit and a laptop.
"This is terifying for us - usually there's six of us". Evi's gentle guitars, Steve's idle, almost discrete drones create a tapestry over which Evi's luscious, mournful lamentations glide effortlessly. Nothing to hide behind. Every note is carefully placed and floats into the room like snowdrops on a windless day through the long twilight of this pleasant June evening.
I've seen her before with the full band, and never quite felt that they caught the spirit of the recorded music, usually because the setting was far from ideal. But this is just the core of how the music was created and recorded ("in our bedroom") and it is simply beautiful. It's no louder than a string quartet and the audience is as quiet, and I really felt something had opened up and touched my soul.
Rumor has it that there's another one of these planned already for 2016.
CHAMELEONS VOX
No, not Leuven - that was fairly run-of-the-mill event where 1/2 the audience come out with "best gig ever" and the rest have been several times before, everyone knows all the words, the support band is great, etc. If you've seen Chameleons Vox or anything else with Mark Burgess fronting it over the years, you'll understand what I mean by that.
We have been invited.
To a village. With a bakery.
And behind the bakery is a field.
With goats, chickens, and a sculpture garden.
With a garden party for our host's birthday.
And a Mark Burgess acoustic set.
And an excellent Thai buffet and an amazingly well stocked bar.
Bloody Belgium eh? Ceci n'est pas une gig.
Ceci n'est definitely pas une Mark bloody Burgess bloody acoustic set. It's a day off from regular touring, and seeing as the whole band and crew are here, that's what we're going to get. A garden party in a sculpture park full of rare breed chickens with Chameleons Vox providing the entertainment in the conservatory. Yes sir-ee.
The room is about the same size as the stage they'd grace in Leuven a couple of days later. Yves has only been given a cut down kit, Mark is singing through a small amp on top of his regular bass rig, and the guitar amps are each in a far corner of the room.
The Chameleons were always about the songs and the guitars. And to hear those guitars in such a pure form - not too loud, not mangled through a PA, in a perfect left-right natural stereo with the bass and voice through the middle - it's just something else (1). Mark is usually really picky about delivering every detail just right to the audience and making sure it's a full on performance every show. So it's a real surprise that after the first 2 numbers, he comes out with "We didn't do a setlist. What do you want to hear? Shout it out and we'll see what we can do"
"Soul in Isolation" - No can't do that - not enough toms (Yves)
"Intrigue in Tangiers" - Yeah - haven't played that in ages (Yves); We've not done that one this tour as we don't have a keyboard player (Niel)
"Nostalgia" - I can't remember what fuckin key it's in (Chris); Try another one (Niel). They got it right on the 4th attempt.
And so on. 2 full hours of set. Then some more beer, and a bit of a meet'n'greet afterwards.
I've been going to see Mark Burgess live for about 20 years now. Every gig delivered, but not quite - there was something more to give, something missing. Not this time. This time, everything was there. Even with no Soul in Isolation, and a few shaky starts and bum notes thrown in. This time it was perfect.
Ceci n'est pas The Chameleons...
(1) Chameleons Vox has had many incarnations with very many excellent musicians over the past few years, but this particular incarnation features Chris Oliver doing the Reg parts with an SG, and long time collaborator from The Sons of God days, Neil Dwerryhouse doing the Dave bits, with a genuine 1972 Micro Fret (serious guitar-porn) and an emphasis on accurately reproducing the original sound.

25/12/2015
---
Een top 10? Ik weet niet eens of ik dit jaar 10 optredens zag. En neen, veel cd's om over naar huis te schrijven zijn er dit jaar ook al niet, dus ook geen top 10! Ik was echter selectief , en desondanks dit alles, heb ik dit jaar toch één van de twee beste concerten ooit gezien.
Allereerst is er Evi Vine.
Een vreemd huis ergens op de weg, ongeveer 15 minuten ten oosten van Brussel. Onze gastheren waren wat kinderen , vrienden , buren en fans die zich rondom Evi, Steve , 2 gitaren, een klein drumstel en een laptop verzamelden.
"Dit is erg, meestal zijn we met zes." Evis zachte gitaren en Steves bijna stille drones vormen een wandtapijt dat over haar weelderige, treurige klaagzang heen glijdt. Er valt niets te verbergen, iedere noot wordt zorgvuldig geplaatst en drijft in de kamer als een sneeuwvlokje op een windstille dag van een aangename avond in juni.

Ik heb haar al eerder gezien met de volledige band, maar nooit het gevoel gehad dat het net zo goed was als op cd, gewoon omdat de technische kant verre van ideaal was. Dit is hoe de muziek echt werd gemaakt en opgenomen (" in onze slaapkamer "), en het is gewoon mooi. Het is niet luider dan een strijkkwartet en het publiek is zo stil, en ik voelde dat iets openging en het raakte mijn ziel.

Het gerucht doet de ronde dat er in 2016 nog zo'n concerten gepland staan.
CHAMELEONS VOX
Nee, ik heb het niet over Leuven - dat concert waar de helft op afkwam om het beste optreden ooit te zien en de andere helft die het al meerdere malen heeft gezien. Als je Chameleons Vox ooit hebt gezien of een andere band met Mark Burgess als frontman, zul je begrijpen wat ik bedoel.
De ruimte is ongeveer dezelfde grootte dan het podium waarop ze een paar dagen later in Leuven zouden staan. Yves heeft amper plaats, Mark zingt via een kleine versterker, in elke hoek van de kamer staan gitaarversterkers.
The Chameleons waren altijd de nummers en de gitaren. En die gitaren in zo'n zuivere vorm horen - niet te luid, niet te veel veranderd door een PA, in een perfecte links-rechts stereo met de bas en zang in het midden - het is gewoon iets anders (1). Mark is meestal erg kieskeurig wat de details betreft. Dus het is een echte verrassing om hen na de eerste twee nummers te horen zeggen: "We hebben geen setlist. Wat wil je horen? Zeg het en we zien wat we kunnen doen."
"Soul in Isolation" – Neen dat lukt niet, ik heb daar niet de juiste instrumenten voor. (Yves)
"Intrigue in Tangiers" – Ja, lang geleden dat we dit nog hebben gespeeld! (Yves); Op deze toer hebben we dat nummer niet gedaan, omdat we geen keyboardspeler mee hebben gebracht. (Niel)
"Nostalgia" – Ik kan me de akkoorden niet herinneren. (Chris); Probeer iets anders. (Niel). Bij de vierde poging lukte het.
Het was een twee uur durende set met wat bier, en nadien een meet en greet.
Het is nu al twintig jaar dat ik Mark Burgess livevolg. Ieder optreden heeft wel iets, maar het mist ook iets. Deze keer niet. Zelfs niet met Soul in Isolation, zelfs al moesten ze het een paar keer proberen. Dit was echt perfect.
Ceci n'est pas The Chameleons...
(1) Chameleons Vox heeft de laatste jaren heel wat gedaantes gekend met verschillende sublieme muzikanten, deze keer met Chris Oliver die Reg vervangt, en met Neil Dwerryhouse die al lange tijd met The Sons of God meedraait, Neil Dwerryhouse doet de Dave stukjes, met een fantastische 1972 Micro Fret die er trouwens alles aan doet om het originele geluid te benaderen.

25/12/2015
---