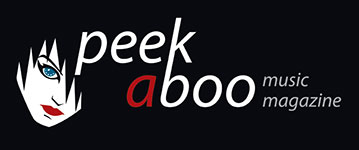 like this movie review
---
JERUSHA HESS
Austenland
Movie
Comedy
[55/100]

SONY SPHE
01/05/2014, Didier BECU
---
Just imagine this: you're a fan and somewhere there's a theme park in where you can live like your idol. Well, Elvisfans can go to Graceland and for Jane Hayes (Keri Russell) who happens to be a huge admirer from Jane Austen there's Austenland. The woman has read her books a thousand times and in her own created world she daily dreams about her own Mr. Darcy. Who knows she finds him in Austenland. Therefore she sells everything she has and buys a ticket. Unfortunately she's a bit stingy and buys one of the cheaper versions. That means she's part of the low class. Mrs. Wattlesbrook (Jane Seymour) who works on the scripts makes her prince charming the stable boy (Bret McKenzie), not exactly the romance Jane knows from Pride And Prejudice …
The big riddle for me is to find out for whom this film is actually made. I suppose this romcom is a bit too silly for the Austen-fans and on the other hand I can imagine that fans from romantic movies won't be longing for passages that come out of the books from these British novelist. The script is a bit messy and some dialogues are quite stupid, and to top it all: the performances are not exactly what you'd call great! Keri Russell does what's expected to do, but after some time she gets irritating. Strangely enough this movie gained some fame at the prestigious Sundance-festival. We're not that excited cos after an hour and half you completely forgot it. So perhaps you better watch The Jane Austen Book Club by Robin Swicord if you want to dive in the world from Austen-devotees.
Austenland is out on DVD on Sony Home Entertainment
Didier BECU
01/05/2014
---
Stel je voor: je bent fan van iemand en er is zowaar een volledig attractiepark rond die persoon gebouwd, dan wil je dat toch bezoeken, niet? In Vlaanderen konden fans van cowboy Bobbejaan Schoepen destijds hun hartje in Lichtaart ophalen, maar Jane Hayes (Keri Russell) kan dat sinds kort ook. Haar leven staat volledig in het teken van de Britse schrijfster Jane Austen. Niet alleen heeft zij ontelbare keren haar boeken verslonden, ook heeft zij een eigen droomwereldje gecreëerd waarin zij wacht op de ware Mr. Darcy. En misschien vindt zij die wel in het Britse Austenland: een themapark dat gebouwd is rond Jane Austen! Jane verkoopt haar hele hebben en houden voor een peperduur toegangskaartje. Helaas kiest zij voor het "koperen pakket". Dat betekent dat de vrouw tot de lagere klasse behoort. Mrs. Wattlesbrook (Jane Seymour) die de scenario's voor de bezoekers van het themapark bedenkt, kiest er dan ook voor dat de droomprins van de goedkope kaartjes slechts een staljongen (Bret McKenzie) is. Niet bepaald de romantiek die Jane uit Pride And Prejudice kent dus…
Het grote raadsel is voor welk doelpubliek deze film is gemaakt. Wellicht is deze romcom te dwaas en net iets te modern voor Austen-fans en hebben liefhebbers van romantische onzin geen behoefte aan Austen-dialogen. Het scenario is niet alleen rommelig, maar sommige scènes zijn op minst tenenkrommend. Ook de acteerprestaties zijn niet van een hoog niveau. Keri Russell doet wat van haar wordt verwacht, maar begint na een tijdje toch te irriteren. Vreemd genoeg scoorde deze film behoorlijk op het befaamde Sundance-festival. Na anderhalf uur ben je deze ongein vergeten. Wie het toch niet kan laten om een prent over de obsessie van Jane Austen te zien, houdt het dus misschien maar beter op The Jane Austen Book Club van Robin Swicord.
Austenland is vanaf nu op dvd verkrijgbaar via Sony Home Entertainment.
Didier BECU
01/05/2014
---
---