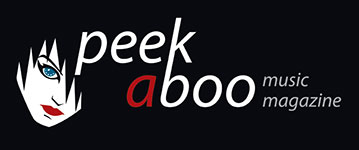 like this cd review
---
JESUS AND MARY CHAIN
Damage and Joy
Music
•
CD
[70/100]

Artificial Plastic Records
08/04/2017, Paul PLEDGER
---
"I spent the night with a blow-up girl and some L.S.D." - a sample lyric from Get On Home ought to tell you all you need to know about Damage and Joy. It's business as usual for the Reid brothers on their seventh studio album, their first for nineteen years since the erratic Munki hit the shelves.

Times have changed dramatically since the late '90s - the internet has mushroomed, the lunatics are running the asylum and chip-tunes, grime and facile pop rule the airwaves. So, not much space left for the likes of ageing feedback-soaked rockers then? Ten of the fourteen songs on offer here suggest otherwise - Damage and Joy is actually great fun in places, suggesting the Jesus and Mary Chain had a blast putting this together. Without label-pressures or music monthlies champing at the bit, the Reids have little to worry about except filling a few well-chosen venues on the accompanying tour.

Lead-off track and recent single Amputation has all the sneering and grimacing of old, the typical hooks and riffs recycled from the Velvets, Creation and Stooges songbooks and high-school lyrics, a combination that continues to serve them and us well across the entire set. With varying degrees of intensity, Damage and Joy recalls Sidewalking, April Skies and Sometimes Always but not Never Understand or Upside Down, save for the ballsy conclusion to War On Peace and the aforementioned Get On Home.

There is much to savour on this (almost) magnificent-seventh, although the middle of the album wains somewhat with forgettable mitherings - the best tracks bookend the whole caboodle plus there are some decent cameos from Isobel Campbell, William's partner Bernadette Dening and producer Youth who successfully manages to make matters sonically slick without the tricks.
This review also appeared on Flipside Reviews.
Paul PLEDGER
08/04/2017
---
"I spent the night with a blow-up girl and some L.S.D." - dit stukje tekst uit Get On Home vertelt je eigenlijk alles wat je moet weten over Damage and Joy. Het is de normale gang van zaken bij de Reid brothers op hun zevende studio album, het eerste na negentien jaar, sinds het onberekenbare Munki in de rekken kwam.
De tijden zijn drastisch veranderd sinds de late jaren '90: het internet is als paddestoelen uit de grond geschoten, mafkezen runnen het gekkenhuis en vuiligheid en gemakkelijke pop heersen over de ether. Is er dan weinig plaats over voor de grillen van met feedback doordrenkte rockers? Tien van de veertien songs in aanbieding doen iets anders vermoeden: Damage and Joy is eigenlijk dolle pret op een aantal plaatsen, alsof the Jesus and Mary Chain een leuke tijd hadden toen ze dit in elkaar staken. Zonder de druk van een label of muziektijdschriften die stonden te trappelen, hebben de Reids weinig om zich zorgen over te maken, behalve dan dat ze de goed uitgekozen zalen moeten vullen tijdens hun tournee.
Het openingsnummer, de recente single Amputation heeft al het spottende en grimassende van weleer, samen met riffs die recht uit songbooks van de Velvets, Creation en Stooges komen en teksten uit de middelbare school, een combinatie die voor iedereen werkt, doorheen de hele set. Met wisselende graden van intensiteit, doet Damage and Joy denken aan Sidewalking, April Skies en Sometimes Always, maar niet aan Never Understand of Upside Down, behalve dan het gewaagde slot van War on Peace en het eerder genoemde Get On Home.
Deze (bijna) magnificent-seventh is best te pruimen, al ontaardt het midden van het album wat in gemekker dat het onthouden niet waard is - de beste tracks houden de hele santenkraam recht en bovendien zijn er enkele goede gastrollen van Isabel Campbel, Williams partner Bernadette Dening en producer Youth, die er met succes in slaagt om alles sonisch glad te maken zonder teveel truukjes.
Deze review verscheen in het Engels ook op Flipside Reviews.
Paul PLEDGER
08/04/2017
---