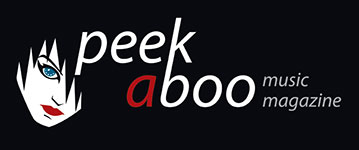 like this 7 inch review
---
JESUS LIVES IN VEGAS
Jesus Lives In Vegas
Music
•
7 inch
Cold Wave
•
Post Punk
[88/100]

Self-released
01/05/2019, Jurgen BRAECKEVELT
---
The power of simplicity. The beauty of less is more. The melancholy of despair in two songs. Christophe Lacroix and Régis Beck, the duo behind the name Jesus Lives In Vegas, achieved this completely. A melancholic voice, guitars, drums, bass and synths. That's it. No frills or gingantic arrangement, but it goes straight to heart.
On their first 7" we first discover A Way With You. From the first notes my body started to move along. Dragging guitars, an optimal rythm section and a wonderful voice. It's been a while since a song grabbed my attention so fast. While I usually need to listen a few times to get a 'feeling', here it was immediate. A depth of about six minutes. There's not even one second the song loses its power.
The second song is Aïna, supported by an analog drumsound and a very deep bass line, develops into a dark jewel. An emerald full of darkwave. The guitar parts stay in background, keeping their heads right above the waterline.
Jesus Lives in Vegas makes nothing new, but what they do is lived through. That's why this first work makes you want more.
Jurgen BRAECKEVELT
01/05/2019
---
De kracht van eenvoud. De schoonheid van minder is meer. De melancholie en wanhoop in twee songs. Christophe Lacroix en Régis Beck, het duo dat zich beloonde met de naam Jesus Lives In Vegas, hééft het allemaal. Een weemoedige stem, gitaren, drums, bass en synths. Klaar. Geen tierlantijntjes of gigantische arrangementen, maar recht naar het hart.
Op hun eerste 7 inch ontdekken we eerst A Way With You. Vanaf de eerste noten bewoog mijn ferm uitgebouwde lijf meteen mee. Tergend slepende gitaren, een zuinige ritmesectie en een geweldig stemgeluid. Voor mij wel enige tijd geleden dat een song me zo meteen vast had. Waar doorgaans een veelvoud aan luisterbeurten pas echt een 'gevoel' oproept, was dit meteen raak. Een kleine zes minuten lang diepgang. Geen seconde verdwijnt de kracht uit de song. Ook zonder extreme uitspattingen.
De tweede song is Aïna, die geruggesteund door een analoge drumsound en extreem diepe baslijn, uitgroeit tot een donker juweel. Een smaragd vol donkere wave. Glinsterend tot in het kleinste koolstofdeeltje. De gitaarpartijen houden zich op de achtergrond, zuinig het hoofd even boven de waterlijn stekend.
Jesus Lives in Vegas maakt niets nieuws, maar wat ze doen is wel doorleefd. En dat maakt dit eerste werk tot iets wat doet smaken naar meer.
Jurgen BRAECKEVELT
01/05/2019
---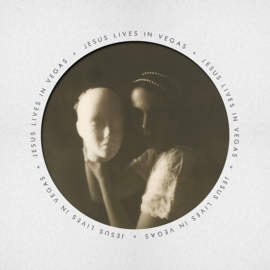 ---