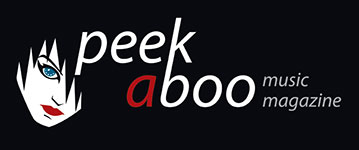 like this cd review
---
JET BANANA
Master is the Enemy
Music
•
CD
Power Rock/Pop
[75/100]

Self-released
10/12/2016, Wim GUILLEMYN
---
Jet Banana is a French quartet that presents its full album after having released the single Kelly. The music is somewhere between power pop and rock. Depending on the track, one time you get rock and then it's pop.

That means the music has two faces and that will split the audience in two. The vocals are good, alternating between rock (David Lee Roth or The Poodles) and something like Mika. Master Is The Enemy has a hard rock riff, but it it sound more like pop rock. The riff is a cliché, but thank God, the vocals save it all.

White and Red suffers from the same problem: the riff was borrowed from Wild Thing by The Troggs.

But it's not all bad, because there are some brilliant pop rock songs here. Missionary begins with a grungy intro and soon gets catchy and melodic. OK! is a sing-along that should make you happy. Holy Money is again more pop rock (think of Robbie Williams or Mika). Unborn is a sensitive ballad, a beautiful song.

There's definitely quality on this album. Let's Go Banana's!
Wim GUILLEMYN
10/12/2016
---
Jet Banana is een Frans viertal dat na een single (Kelly) een full album presenteert. De muziek dwaalt ergens tussen de contouren van powerpop en rock. Naargelang de tracks, krijgt de ene keer rock de bovenhand en de andere keer pop. Dat betekent dat de muziek twee gezichten heeft en dat er luisteraars zullen zijn die eerder voor de poppy tracks dan wel voor de rocksongs kiezen.
De zang is goed: een stem die afwisselt tussen gruizige rock (David Lee Roth, The Poodles…) en een cleane aanpak (bv. Mika). Opener Master is The Enemy drijft op een hardrockriff, maar is verpakt in een pop/rockjasje. De riff klinkt wel een beetje clichéachtig. De zang houdt het nummer overeind. White and Red lijdt een beetje aan hetzelfde euvel: de riff lijkt nl. heel erg op die van Wild Thing van The Troggs.
Maar het is niet allemaal kommer en kwel, want er staan enkele schitterende pop rock deuntjes op het album die minder op een overbekende riff leunen. Missionary begint met een grungy intro en krijgt een pompend vervolg dat catchy en melodieus is. Ok! is een meezinger waarvan je wel vrolijk moet worden. Holy Money gaat richting poprock (Robbie Williams, Mika), maar is net iets minder gepolijst dan eerder genoemde voorbeelden.
Unborn is een gevoelig gezongen ballade zonder meligheid. Een mooi liedje. Zo horen we twaalf songs, waarvan ik meen dat die waarin de zanger de cleane stem hanteert en waarin men geen clichéachtige hardrockriffs verwerkt heeft, de beste zijn. Dat geldt voor meer dan de helft van de tracks.
Er zit iets aanstekelijks in de muziek van Jet Banana. Nu is het een kwestie van door te gaan op dat elan. Let's go Banana's!
Wim GUILLEMYN
10/12/2016
---
---