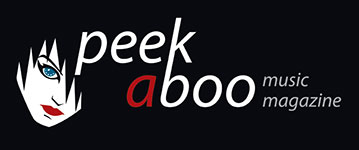 like this movie classics review
---
JIM ABRAHAMS
Welcome Home Roxy Carmichael
Movie
•
Movie classics
Coming Of Age
[70/100]

Dutch FilmWorks
25/12/2014, Didier BECU
---
Perhaps we were all a little in love with Winona Ryder? At least you were if you have experienced the 90's. The brunette with the pretty little face became indeed famous for another reason (kleptomania) by which we sometimes forget that she is also a good actress. After Beetlejuice and the Jerry Lee Lewis biopic Great Balls Of Fire ! ,Welcome Home Roxy Carmichael was her first major film.
The strangest thing about this coming of age film is the fact that Jim Abrahams is the director. After all, he was the king of parody (something we now call a spoof ). Hot Shots !, Airplane and The Naked Gun: these are all Jim Abrahams products. It is curious that he is the one who made a film about a disturbed teenage girl. The whole school thinks that Dinky Bossetti (Winona Ryder ) is a weird ninny. She is always dresses in black, some even find that the girl stinks. She lives in a village that is completely under the spell of one Roxy Carmichael, an inhabitant who went to Hollywood to seek fame. Dinky imagines that she is the daughter of the star.
The strongest point of this drama is the phenomenal role of Winona Ryder, who made the whole cast (if you don't count Jeff Daniels) almost pointless. You notice that Abraham wanted more, but that he obeyed the Hollywood Rules that reduce the movie at times to a tasteless pudding. The best example is the scene in which Dinky might be in love with her female ​​teacher. It is a beautiful scene of two minutes, but Abraham does not return to the idea later. The happy ending feels a bit forced either, but if you forget these minor points, then Welcome Home Roxy Carmichael is such a lost movie from the 90's that deserves to be re-discovered.
Didier BECU
25/12/2014
---
Wellicht waren we allemaal wel een beetje verliefd op Winona Ryder, niet? Ten minste als je de jaren 90 bewust hebt meegemaakt. De brunette met het mooie snoetje werd weliswaar voor een heel andere reden beroemd (kleptomanie) waardoor we wel eens durven vergeten dat ze ook een steengoede actrice is. Na Beetlejuice en de Jerry Lee Lewis-biopic Great Balls Of Fire! was Welcome Home Roxy Carmichael haar eerste grote film.
Het vreemdste aan deze coming-of-age-film is het feit dat Jim Abrahams de regisseur van dienst is. Hij was immers de koning van de parodie (iets wat men tegenwoordig een spoof noemt). Hot Shots!, Airplane of The Naked Gun: het zijn allemaal Jim Abrahams-producten. Het is dan ook merkwaardig dat net dit heerschap een film maakt over een tienermeisje dat met zichzelf in de knoop ligt. De hele school vindt Dinky Bossetti (Winona Ryder) maar een rare trien. Ze kleedt zich steeds in het zwart, sommigen vinden zelfs dat het meisje stinkt. Ze leeft bovendien in een dorpje dat volledig in de ban is van ene Roxy Carmichael: een dorpelinge die naar Hollywood trok. Dinky beeldt zich in dat ze de dochter van de vedette is.
Het sterkste punt van dit drama is zonder meer de fenomenale vertolking van Winona Ryder die de hele (onbekende, op Jeff Daniels na) onbekende cast naar huis speelt. Je merkt dat Abrahams meer wilde, maar zich toch mooi aan de Hollywoodregels houdt waardoor de film uiteindelijk een beetje aanvoelt als een smaakloze pudding. Het mooiste voorbeeld is dat er op een bepaald moment sprake is van het feit dat Dinky verliefd is op haar lerares. Het is een prachtige scène van een tweetal minuten, maar Abrahams komt er niet meer op terug. Ook het happy end voelt vrij geforceerd aan, maar als je deze minpunten vergeet is Welcome Home Roxy Carmichael zo'n verloren filmpje uit de jaren 90 dat nog wel eens uit de kast mag worden gehaald.
Didier BECU
25/12/2014
---
---