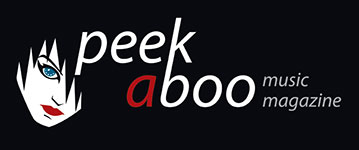 like this movie review
---
JIM MICKLE
Cold In July
Movie
Crime
[83/100]

Universal Pictures
18/02/2015, Didier BECU
---
Don Johnson is back. No, he has never been away, mind you, but we never thought that our old hero Sonny Crockett would ever show up again in an excellent movie. The hard truth however is that Cold In July by Jim Mickle is surely as good as say Blue Ruin (that other American indie masterpiece), but in Belgium it was not even showed in the theatres (apart from a screening at the Filmfestival in Ghent). For those who missed it (or better said, never got the chance to see it), Universal is releasing this gem on both DVD and Blu-ray.
Michael C. Hall (Dexter, of course!) plays a very different kind of role: a family man who accidentally shoots a burglar! The local police congragulates him, but when the father of the deceased villain (Sam Shepard) and Sheriff Jim Bob (Don Johnson in cowboy outfit) show up, the story suddenly gets a totally different turn.
Telling more about this film version of the Joe R. Lansdale book would be a shame. Mickle knows exactly what a good thriller needs and he is inspired by the great examples of the 70's and 80's. So no, William Friedkin is never far away. The acting is superb and even though you can't understand one word of what Don Johnson murmurs, he stays an example of what charisma on the big screen means! Get it, because Cold In July belongs to the top of 2014.
Didier BECU
18/02/2015
---
Don Johnson is terug en hoe! Neen, Sonny Crockett was eerlijkheidshalve nooit weggeweest, toch hadden we nooit gedacht dat de Miami Vice-ster ooit nog in een film als Cold In July zou schitteren. Akkoord, er was Machete of Django Unchained, maar die waren meer als grap bedoeld. Deze indiefilm van Jim Mickle, die eerder al opviel met de horrorfilm Stake Land en met We are what We are, is minstens even sterk (en wat ons betreft zelfs sterker) dan die andere indieknaller, Blue Ruin. Wel blijft het ontzettend jammer (om niet te schrijven schandalig) dat deze misdaadprent in de Benelux niet eens de bioscoopzalen haalde, een vertoning op een regenachtige namiddag tijdens het Filmfestival van Gent niet meegerekend. Maar nu is er, gelukkig, zowel de dvd als de Blu-ray op Universal. Inhalen dus, die filmschade!
Deze jonge Amerikaanse regisseur slaagde erin om Michael C. Hall (Dexter natuurlijk!) te strikken voor een heel ander soort rol: een brave huisvader die plotseling zonder dat zelf te willen in zijn woonkamer een inbreker neerknalt. De lokale politie feliciteert hem met de vangst, maar als zowel de vader van de overleden boef (Sam Shepard) als sheriff Jim Bob (Don Johnson in cowboyoutfit) op de proppen komen, lijkt het verhaal een heel andere wending te krijgen.
Meer vertellen over deze verfilming van het Joe R. Landsdale-boek zou doodszonde zijn, want het zijn net de onverwachte wendingen die voor een wervelende filmrit zorgen. Mickle weet perfect hoe een goede thriller eruit moet zien en graait met liefde uit de grote voorbeelden van de jaren 70 en 80 zoals bijv. William Friedkin, of zelfs John Carpenter. De acteerprestaties zijn schitterend en ook al kan je niet altijd het gemompel van Don Johnson begrijpen, toont de acteur wel wat charisma op het witte doek betekent. Cold In July behoort tot de top van 2014, en absoluut onmisbaar. Kopen dus!
Didier BECU
18/02/2015
---
---