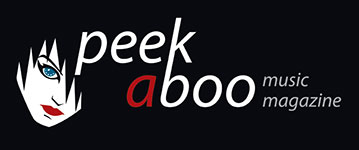 like this vinyl review
---
JO LEMAIRE + FLOUZE
Pigmy world
Music
•
Vinyl
Minimal
•
Synth Pop / Electro Pop
[83/100]

Vertigo Records
05/10/2015, Didier BECU
---
There always has been a friendship between Belgian music and the Factory-sound. The most famous example is of course the single Nightshift by The Names, that not only is released on the legendary label, but also produced by the master himself: Martin Hannett. People talk less about it, but no less intriguing is the fact that Vini Reilly of The Durutti Column played on the third album by Jo Lemaire.
In 1981 Jo Lemaire was still completely unknown. Along with her then-husband Philippe Depireux she founded Jo Lemaire + Flouze in 1977. Their punky noise was hardly noticed, until 1983, the year in which their third album Pigmy World was released. The album didn't sell well, but the single (Je Suis Venue Te Dire Que Je M'en Vais) made Jo a star in Belgium and France.
The fame was the end to Jo's marriage, as a year later she left her husband and lived together with Fa Vanham, who gave Jo her definite sound. Albums such as Concorde and Jo Lemaire made her a world star in Belgium.
But let us return to that forgotten third album which is often wrongly described as "that record with that number of Gainsbourg on it". Of course, the hit song with its doomy keyboards protrudes above the rest, and it's probably the only Gainsbourg cover that is better than the original, nevertheless the rest of the album remains worth remembering as well.
If there is something wrong with this LP, then it must be the fact that Jo and Philippe mixed too many styles that make Pigmy World anything but homogeneous. There are the Creole sounds on Claustrophobia, the jazzy-like Outside The Hole or the African rhythms on Chameleon, that gives it a Luna Twist touch, and of course Allez Allez.
Jo was clearly looking for a personal sound (and she eventually would find it on Concorde), but nonetheless there are a lot of minimal wave gems to be found on this record, like Shades Of Night or Inner Void with its Human League-like synths. And of course there are the marvellous sounds of Vini Reilly on Voices In The Silence: his nervous guitar and Jo's sensual voice are born for one another.
Pigmy World was never released on CD, and not even as an album afterwards, so you'll have to look for it at a flea market. Take it home when you find it!
Didier BECU
05/10/2015
---
Tussen Belpop en het Factory-geluid heeft het altijd wel geklikt. Het meest bekende voorbeeld daarvan is natuurlijk de single Nightshift van The Names die niet alleen op het legendarische label verscheen, maar bovendien werd geproduceerd door grootmeester Martin Hannett. Waar minder over wordt gesproken, maar wat daarom niet minder intrigerend, is het feit dat Vini Reilly van The Durutti Column op het derde album van Jo Lemaire meespeelde.
In 1981 was Jo Lemaire nog een nobele onbekende. Samen met haar toenmalige echtgenoot Philippe Depireux richtte ze in 1977 het groepje Jo Lemaire + Flouze op. Hun punky geluid werd nauwelijks opgemerkt, tot in 1983, het jaar waarin hun derde plaat Pigmy World werd uitgebracht. De lp deed het qua verkoopcijfers niet bijster goed, maar de single daaruit (Je Suis Venue Te Dire Que Je M'en Vais) maakte van Jo in België en Frankrijk een ster.
De roem was meteen een domper op het huiselijke geluk, want een jaartje later verliet Jo haar echtgenoot om met Fa Vanham samen te wonen. Het was zijn inbreng die ervoor zorgde dat Jo Lemaire met albums als Concorde en Jo Lemaire voorgoed een wereldster in België werd.
Maar laten we even terugkeren naar dat vergeten derde album dat vaak ten onrechte wordt aangeduid als "die plaat met daarop dat nummer van Gainsbourg". Natuurlijk steekt het hitnummer met zijn doomy keyboards met kop en schouders boven de rest uit, en het is waarschijnlijk ook de enige Gainsbourg-cover die beter is dan het origineel, desalniettemin blijft de rest van de plaat ook het onthouden waard.
Als er al iets mis is met deze lp, dan is het wellicht dat Jo en Philippe net iets te veel stijlen door elkaar haalden waardoor Pigmy World allesbehalve homogeen klinkt. Zo heb je de Creoolse klanken op Claustrophobia, het jazzy-achtige Outside The Hole of zijn er Afrikaanse ritmes op Chameleon te horen, dat daardoor wat weg heeft van Luna Twist, en natuurlijk ook Allez Allez.
Jo was duidelijk op zoek naar een eigen geluid (en dat zou ze uiteindelijk op Concorde vinden), maar er staan heel wat minimale wave pareltjes op deze plaat zoals Shades Of Night of Inner Void met zijn Human League-achtige synths. En dan blijven er natuurlijk de wonderbare klanken van Vini Reilly op Voices In The Silence: zijn nerveuze gitaar en de sensuele stem van Jo lijken voor elkaar te zijn geschapen.
Pigmy World is nooit op cd verschenen, en ook niet als plaat later opnieuw uitgebracht, dat wordt dus zoeken op een rommelmarkt. Maar geen nood, je vindt ze er regelmatig. Meenemen is de boodschap!
Didier BECU
05/10/2015
---
---