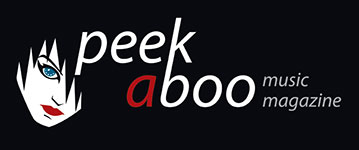 like this concert review

---
JO QUAIL & POPPY ACKROYD
St. John on Bethnal Green, London, 19.03.2016
Concert
[95/100]

09/12/2016, Ward DE PRINS
---
Last weekend, Jo Quail presented her latest CD Five Incantations in the church of St. John on Bethnal Green, London. Along with Poppy Ackroyd, Jo created an evening full of incantation.
Poppy Ackroyd opened the show, and she did it with gusto! Granted, I didn't know the music of this lady until a few weeks ago, but after some research on YouTube, I quickly found out that her compositions are my cup of tea.
Poppy sat behind her grand piano, enhanced with a computer, a looping station and an electric violin, and she played a selection of her two albums Escapement and Feathers.
The ingenious repetitive piano playing of this lady is graced with manually created live loops, by playing or stroking the strings of the pre-processed piano. Occasionally, these compositions were extended with a genius violin play. Sometimes enchanting, sometimes conjuring, her layered and repetitive compositions created a magical bubble which we left (reluctantly) after an hour.
And then it was time for Jo Quail, who just returned from her fifth Australian tour. She was here to present her latest CD Five Incantations. Despite the fact that Jo loves talking between songs, she chose to play the five compositions without interruption in order to catch us in a magic bubble again.
Jo Quail is an expert in creating multi-layered rhythms and the sounds from her electronic cello (amazing that someone can obtain the murmur of the sea with a few precisely placed touches).
With some rhythmic beats on the cello, the concert was deployed, and the basic rhythm for Salt White Stag was built. The low bass tones sounded overwhelming in the church and as always the music created a dilemma for me: should I look how she creates all these tones with her instrument, or should I let me be overwhelmed, with closed eye? During the quiet and melancholic second track The Breathing Hand, I listened with my eyes closed, but the highly rhythmic start of Salamander reminded me again to fully focus on her technique and magical combination of loops and regular cello playing.
Between Two Waves, the fourth incantation, created a strange atmosphere, sounding as an underwater played cello with bizarre sound effects, it makes me think of the sea, but also of the movie The Shining. Surprising, captivating but so intensely beautiful. And during the final movement Gold, Jo did her best to create a majestic and mesmerising finale. Breathtaking.
After this marvelous live version of her new album, Jo still had the energy to play a few encores. Laurus has become one of the favorites of her fans and was therefore deployed rapidly, in a marvelous version.
But really special was the next one, a duet with Poppy Ackroyd on electric violin. They created a wonderful version of South West Night.
As a last encore, Jo played a majestical version of Adder Stone, the perfect climax of a perfect evening.
Next week she performs in Antwerp at Black Easter, where she will play Five Incantations in its totality. A gig I'm really looking forward to !
Ward DE PRINS
09/12/2016
---
Afgelopen weekend presenteerde Jo Quail haar nieuwste cd Five Incantations in de kerk St. John on Bethnal Green in Londen. Samen met Poppy Ackroyd zorgde Jo voor een avond vol bezweringen.
Poppy Ackroyd mocht de avond openen, en dat deed ze met verve! Toegegeven, tot enkele weken geleden kende ik de dame niet, maar door wat zoekwerk op YouTube ontdekte ik snel dat haar composities echt mijn smaak zijn.
Poppy nam plaats achter haar vleugelpiano, uitgebreid met een computer, een loopingstation en een elektrische viool, om zo een bloemlezing uit haar twee albums Escapement en Feathers te geven.
Het ingenieuze repetitieve pianospel van deze dame wordt opgeluisterd met live gecreëerde loops van geluiden, en dit door de snaren van de voorbewerkte piano te strelen of manueel te bespelen. Af en toe werden deze composities uitgebreid met een overheerlijk vioolspel. De enerzijds feeërieke en anderzijds bezwerende, gelaagde composities creëerden een magische bubbel waaruit we pas (helaas) na een klein uurtje werden gelaten.
En dan was het tijd voor Jo Quail die net haar vijfde Australische toer heeft afgewerkt waar ze haar nieuwste cd Five Incantations voorstelde. Ondanks het feit dat Jo graag de nummers aan elkaar praat, koos ze ervoor om de vijf composities in één geheel te spelen, waardoor we opnieuw in een magische bubbel werden opgesloten.
Als geen ander weet Jo Quail haar nummers gelaagd op te bouwen, met ritmes en geluiden die uit haar elektronische cello worden getoverd (het is verbluffend dat iemand het geruis van de zee met een paar precies geplaatste aanrakingen in muziek kan omzetten).
Met enkele ritmische slagen op de cello werd het concert ingezet en werd het basisritme voor White Salt Stag opgebouwd. De lage bastonen klonken overweldigend in de akoestiek van deze kerk & zoals steeds creëerde deze muziek een tweestrijd voor mij: kijken hoe zij in godsnaam al deze klanken uit haar instrument krijgt, of met gesloten ogen overweldigd worden door dit prachtige klanklandschap. Het rustige en melancholische tweede nummer The Breathing Hand beluisterde ik dan ook integraal met de ogen gesloten, maar het sterk ritmisch inzettende Salamander deed me weer helemaal focussen op haar techniek en het magische samenspel van loops en regulier cellospel.
Between Two Waves, de vierde bezwering, begon met bizarre geluidseffecten als van een cello die onder water wordt bespeeld. Enerzijds dacht ik aan de zee, anderzijds aan de film The Shining, bevreemdend, beklijvend, maar zo intens mooi. Gold was het sluitstuk, weliswaar eentje van twaalf minuten, waarbij Jo al haar registers nog eens opentrok om zo een magistrale finale te creëren. Overheerlijk.
Gelukkig had ze er zin in en mochten we nadien nog van een paar extra songs genieten. Laurus is toch wel één van de favorieten, en het werd dan ook snel ingezet. Speciaal was echter het duet met Poppy Ackroyd op elektrische viool, om zo een heerlijke versie van South West Night te creëren, een zoveelste magisch moment op deze avond.
Jo sloot af met Adder Stone, een krachtig maar een overheerlijk orgelpunt na deze mooie avond.
Volgende week treedt Jo in Antwerpen op tijdens Black Easter, waar de volledige Five Incantations zullen worden uitgevoerd. Dat belooft dus alweer een magisch moment te worden.
Ward DE PRINS
09/12/2016
---