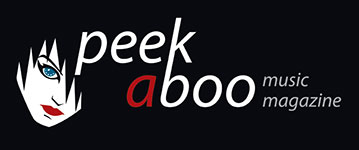 like this movie review
---
JOACHIM LAFOSSE
A Peirdre La Raison
Movie
[79/100]

20/01/2013, Didier BECU
---
According to the critics, it goes all well with Belgian cinema. That's of course a nice thing to hear but for pictures that keep on sticking on your pants you'll have to go to Wallony (the French part of Belgium). Just think of Calvaire, C'est Arrivé Pres De Chez Vous and of course the mighty movies by the Brothers Dardenne. It seems like Joachim Lafosse is ready to join that famous list as well. After the quite strange Nue Propriété (with Isabelle Huppert), he has conquered the heart of the film audience with A Perdre La Raison as well. Not only the public as Emilie Duquenne got the Un Certain Regard-Award for the best female performance in Cannes.
The making of the movie wasn't that easy as Joachim Lafosses idea to make a film that is inspired on the events of Geneviève Lhermitte, a mother who murdered her five children, wasn't that well received by everybody. Some say it was far too early to shoot a movie about this tragic event, but sadly enough such dramas are a well known fact in today's society.
People who stand on the verge of a nervous breakdown, people from whom we suspect that one day they'll do something terrible but who are kept calm by meds. Murielle (Emilie Duquenne) is a woman as such. At first sight it seems like she's perfectly happy with her husband Mounir (Tahar Rahim). He's always there for here but there's also the very strange doctor André who adapted Mounir (brilliantly performed by Niels Arestrup). His presence makes the life of Murielle a pure hell. He takes her freedom away and he even demands that they, along with their four children, live with him. He has the power. Not only does he have the money, his son is also his employee. Little by little we notice how Murielle collapses. The four white coffins that we saw during the opening of the movie already have revealed us that we can expect something terrible…
The subject might shocking and every Hollywood-director would have transformed this event into a horrid bloodbath, but Lafosse choose for a very timid approach. The director isn't as talented as Michael Haneke, but just like the Austrian master Lafosse gives the audience a high dose suspense, spoon by spoon. And this definitely works as the movie is a brilliant example of how good arthousecinema can be. There are no bloody scenes involved in here, but the end is as shocking as a splattermovie.
Those who wants a thriller might be disappointed, but filmlovers who wants a arthouse-production that is full of suspense and great roles will be delighted to discover this.
The dvd contains as bonus material:
Making Of (21 minutes)
Avant Les Mots (A shortfilm by Joachim Lafosse-25 minutes)
Interview with Joachim Lafosse (16 minutes)
Cannes-Award ceremony (3 minutes)
Didier BECU
20/01/2013
---
De Belgische cinema zit volgens de filmcritici dan wel volledig in de lift, doch moeten we bij onze Waalse broeders aankloppen als we prenten willen zien die aan je broek blijven plakken. Denk maar aan Calvaire, C'est Arrivé Pres De Chez Vous en natuurlijk de filmparels van de Dardenne-broertjes. Ook cineast Joachim Lafosse mag dat mooi lijstje vervoegen, want na de aparte film Nue Propriété (met Isabelle Huppert) wist hij ook met zijn nieuwste film de cinefielen te bekoren. Emilie Duquenne behaalde voor haar vertolking in A Perdre La Raison in Cannes zelfs de Un Certain Regard-Award voor de beste vrouwelijke vertolking.
Het draaien van de film was iets minder eenvoudig, want Lafosse raakte zelfs betrokken in een proces. Dit drama is namelijk geïnspireerd op het drama van Geneviève Lhermitte, de moeder uit Nijvel die haar vijf kinderen vermoordde. Sommige vonden dat het tijdstip voor de verfilming net iets te vroeg, maar toch zijn jammer genoeg gezinsdrama's tegenwoordig schering en inslag geworden. Mensen die op het randje van een zenuwinzinking staan, getormenteerde zielen die kalm worden gehouden met antidepressiva, maar bij wie ooit de stoppen onverbiddelijk zullen doorslaan. Murielle (Emilie Duquenne) is ook zo'n vrouw. Op het eerste gezicht heeft zij een zorgeloos leventje. Haar Marokkaanse man Mounir (Tahar Rahim) is er altijd voor haar, maar het is vooral zijn adoptievader (de arts André gespeeld door Niels Arestrup) die een vernietigende rol op de psyche van de vrouw speelt. De schoonvader ontzegt haar alle vrijheid, hij eist zelfs dat het koppel met hun vier kinderen bij hem komt inwonen. De arts heeft daar ook alle macht voor. Niet alleen heeft hij geld, hij is ook de werkgever van zijn eigen adoptiezoon. Beetje bij beetje stort Emilie in en de vier witte lijkkisten die we in het begin op het scherm zagen, hebben ons vanaf de eerste seconde duidelijk gemaakt dat er iets ergs te gebeuren staat.
Ondanks het onderwerp koos Lafosse voor een intimistische aanpak. Deze Waal is misschien wel nog geen Michael Haneke, maar net als de Oostenrijker serveert Lafosse ons lepelsgewijs de nodige spanning. A Perdre La Raison is dan ook in de eerste plaats een mooi staaltje van auteurscinema, want in de handen van iedere Hollywoodregisseur zou zo'n onderwerp alleen in een bloederige schietpartij eindigen. Lafosse kiest voor een andere aanpak, maar het eindresultaat is even onthutsend.
Wie een thriller in huis wil is er aan voor de moeite, maar voor wie een degelijke arthouseproductie met zowel een spannend verhaal als briljante acteerprestaties wil zien is A Perdre La Raison een aanrader.
De dvd bevat als extra's:
Making Of (21minuten)
Avant Les Mots (Een kortfilm van Joachim Lafosse-25 minuten)
Interview met Joachim Lafosse (16 minuten)
Prijsuitreiking op Cannes (3 minuten)
Didier BECU
20/01/2013
---