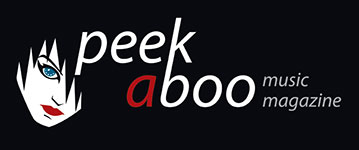 like this movie review
---
JOE CARNAHAN
Stretch
Movie
Action
[53/100]

A-Film
19/03/2015, Didier BECU
---
Never heard of this title, we hear you sigh? Well, you're probably not the only one, because the latest film by Joe Carnahan (who made quite successful films likeThe A-Team, Smokin 'Aces, or the clever survival drama The Grey) was banned in the cinemas by Universal. Things were so bad that there was even no money for the postproduction, which is probably the reason why Stretch seems at times a bit contrived.
Sometimes this comedy feels like a runaway carousel and it is situated in the world of limousines. No, dear arthouse haters, this is not the next Holy Motors or Cosmopolis. It was Carnahan's intention to jump on the train of the Hangover- success and might explain the superfluous role of Ed Helms as a ghost. Stretch (Patrick Wilson) is a typical LA-man. He is on drugs and his great love has just left him for a wealthy sportsman. When the loyal limousine driver Karl (Ed Helms) shoots himself in the head, Stretch takes his chance, because in this world you can earn a lot of money, at least if you have the right people in the back seat. But then it goes wrong. Stretch has to choose between a huge tip of Ray Liotta (who plays himself), who forgot to return his weapon on the film set, and the offer of the eccentric Roger Karos (Chris Pine in pure overdrive).
This absurd comedy certainly has its funny moments. The most fun you will experience by searching scenes featuring superstars: as said there is the hilarious Ray Liotta, who has never heard of Knight Rider, a self-relativistic David Hasselhoff, The Walking Dead-star Norman Reedus and Jessica Alba, who we always want to see! The story itself is something quite different. The first hour is pretty entertaining and reminiscent of Scorsese's After Hours, but the last half hour is almost completely unnecessary. At least as far as the story is concerned, because this is a movie for fans of comedies with no more than a collection of funny jokes.
Now out on A-Film, both on DVD and Blu-ray.
Didier BECU
19/03/2015
---
Nog nooit van gehoord, zucht je? Wel, waarschijnlijk niemand, want de laatste film van Joe Carnahan (die met titels als The A-Team, Smokin' Aces of het knappe overlevingsdrama The Grey toch niet de eerste de beste is) is door Universal uit de bioscoopzalen geweerd. Het was zelfs zo erg dat er geen geld meer was vrijgemaakt voor de postproductie, wat waarschijnlijk de reden is waarom Stretch er bij momenten nogal gekunsteld uitziet.
Deze komedie, die soms als een losgeslagen carrousel aanvoelt, speelt zich af in de wereld van de limousines. Neen, beste arthousehaters, het is geen Holy Motors of Cosmopolis geworden. Het was zelfs Carnahans bedoeling om een graantje van de Hangover-successen mee te pikken (wat wellicht de overbodige rol van Ed Helms als geest verklaart). Stretch (Patrick Wilson) is een man van twaalf stielen en dertien ongelukken. Hij zit aan de drugs en zijn grote liefde is er met een schatrijke sporter vandoor. Als de plichtstrouwe limousinechauffeur Karl (Ed Helms) zich tijdens een rit een kogel door de kop schiet, komt er plots een plaatsje vrij in de limousinewereld. Strectch grijpt zijn kans omdat er in dit milieu zeer veel geld te verdienen valt, ten minste als de juiste mensen op de achterbank zitten. Maar ook daar loopt het mis. Stretch moet kiezen tussen een rijke fooi van Ray Liotta (die zichzelf speelt), die zijn wapen op de filmset is vergeten af te geven of het aanbod van de excentrieke Roger Karos (Chris Pine in overdrive).
Deze absurde komedie heeft zeker grappige momenten. De meeste pret beleef je wellicht aan het zoeken naar scènes waarin veel supersterren voor een paar seconden in beeld komen, zoals gezegd Ray Liotta, die nog nooit van Knight Rider heeft gehoord, een zichzelf relativerende David Hasselhoff, de Walking Dead-ster Norman Reedus of Jessica Alba, die wat ons betreft altijd in beeld mag komen. Het verhaal is echter een heel paar ander mouwen. Het eerste uur is vrij onderhoudend en doet denken aan After Hours van Scorsese, maar het laatste half uur is er net iets te veel aan. Ten minste wat het verhaal betreft, want wie van een film niet meer verwacht dan een verzameling leuke grappen, blijft tot aan de eindmeet op zijn wenken bediend.
Strectch is vanaf nu uit op A-Film en dit zowel op dvd als Blu-ray.
Didier BECU
19/03/2015
---
---